Discussion Starter
·
#1
·
This is a log of my Ork Deathskull warband.
Background notes:
They are all part of the Deathskulls clan and all sport looted imperial equipment. The three mobs that are painted I tried to give a rag-tag appearance with a limited colour pallet. The entire warband has the same basic colours and each squad has another unique colour (until I have more mobs than separate colours:grin
- I put this down to different mobs looting from the same enemy squads, but different to the defeated squads looted by other mobs.
Anyway, I am in the middle of making Nobz from scratch. I don't have the money to buy a box of the buggers so boyz and plasticard aplenty for these guys!
I made plasticard additions to the soles of feet, the waist and at the arm-pits to give a raise of about 4-5mm. This marks them out from the rest of the boyz as will plenty of dakka and the like.
Photos (sorry for the shoddyness at times):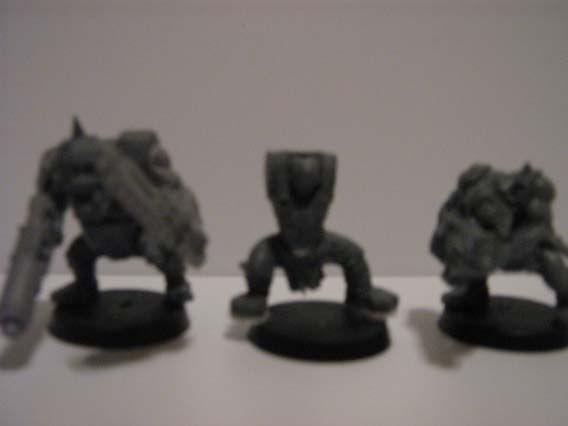 Left to right - 'proper' nob, 'DIY nob', boy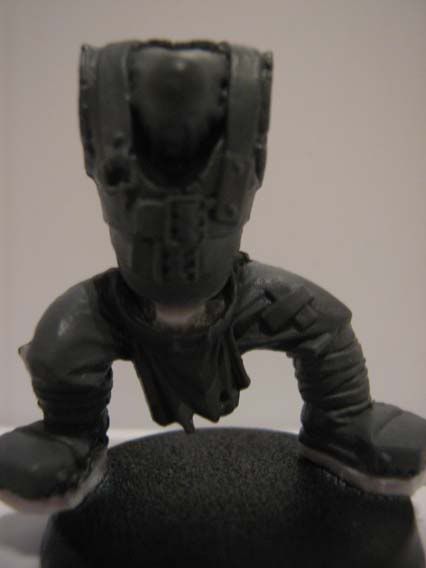 I'll have to fill in the waists with green stuff tomorrow and finish them off but for now they'll just have to wait. Oh and I threw a couple of bikes together as well a few months back...
Bigger exhaust...
That's it for now at least. I'll have to sexy up the shoota/rokkit launcher (Its actually a big shoota if I were to use it in game) as I got glue on it. I was making it twin linked in the extreme but it would have been too 'side heavy' so I took the second big shoota off. I'll have to glyph it up later on.
I realise the Nobz entry doesn't allow for big shootas - that's what the old codex is for. To hit people with and say things like "its so much better than the new one - I can't believe I paid good money for the new hunk of junk" and stuff like that. Don't get me wrong, it has its uses... I just prefer the units in 3rd ed.
That's it folks. Thanks for reading this far. I'll reward those who did with occasional updates.