Discussion Starter
·
#1
·
Hey all,
Ive been working on my bikers boss and a small retinue of nob bikers.
So far ive completed the biker boss a biker painboy and a biker with pk and bosspole/waagh banner, i plan to make an other nob with a big choppa to complete the retinue.
Here are some pics:
this is the boss, i made him from a looted deffcopta, the AoBR warboss, some bits from a toy tank, some bosspoles and some other random bits i had laying about.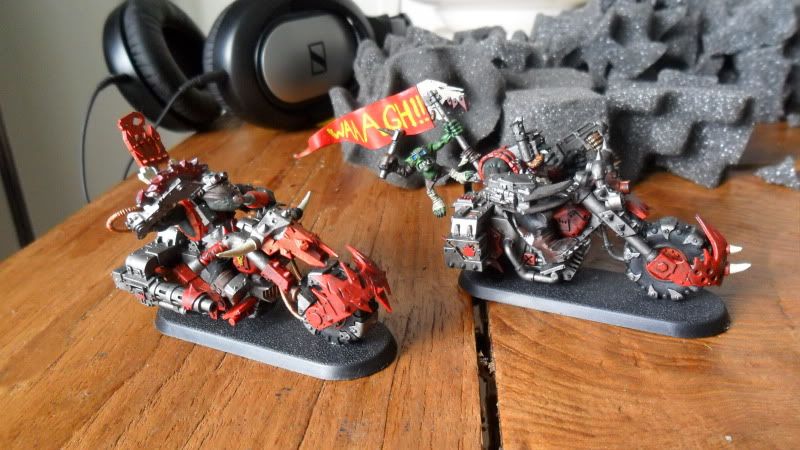 These are the painboy and the pk nobs, they are mostly made up of the standerd warbiker kit combined with some stuff from a nob kit and some other bits i had.
Sorry for the bad light in the pics ill see if i can get some better ones tomm.
If you want to see some more here is a link to the photobucket album:
http://s147.photobucket.com/albums/r298/daondaon/