I found these while snooping about online:
New Scenery peices of Dreadstone Blight and Witchfate Tor
Dreadstone Blight apparently comes in at the £20 mark in the UK. The Witchfate Tor is £50... but its multiple levels with detailed inside floors.. and its base is 7 inch accross, so its much taller then a bastion.
And some new hobby peices, including the Monster Case, and the new paint station and cutting mat: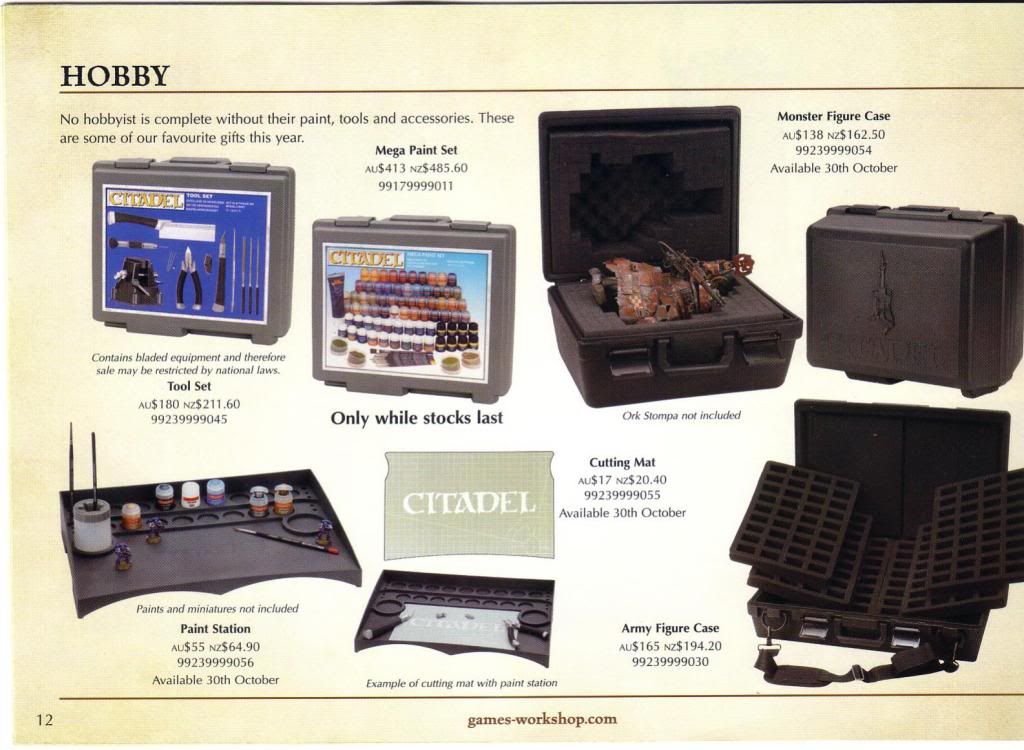 The paint station is now up for advanced order on the main website. The monster case will apparently be £50, but will only fit at most the one stompa. Its two layers of pick and pluck tank foam with the coragated foam in the top and bottom of the case.
The pictures come from the instore leaflets that GW produces around now for x-mas shopping items.