Discussion Starter
•
#1
•
Hello!
A while ago, I found a whole bunch of Mordians on eBay. It was a new seller, so I got them all for really cheap (the opening bid!). I've painted them all up now, and just a few days ago I ordered the rest of my 2000 point Mordian army in from the online store. Anyway, I'd like to know what other people think of them! (sorry if the pictures are a little big)
My command bunch w/ Macharius, HSO (converted RT Marneus Calgar), HSO's tea table (Trademark item... I've always wanted the general to be some extremely arrogant guy who just sits far away from the battle sipping his tea!), Senior Officer, Commissar, Standard Bearer, Plasmagunner, Medic, Plasma Pistoler.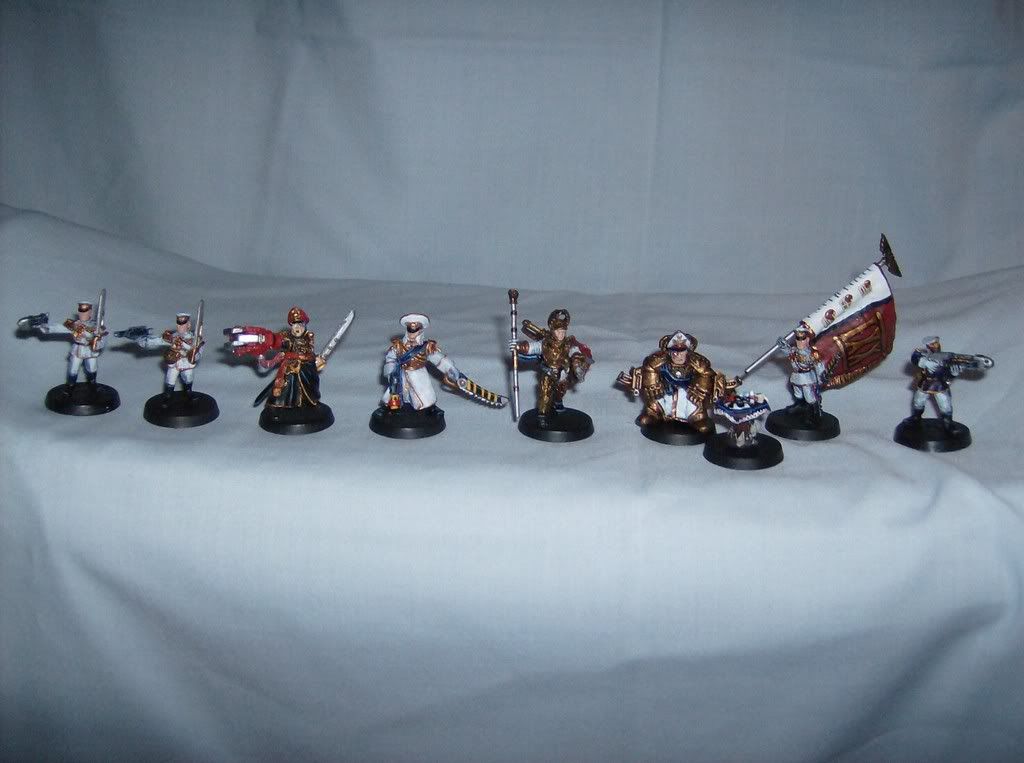 Heavy weapons, 2 lascannons, 2 missle launchers, 2 autocannons, and a heavy bolter.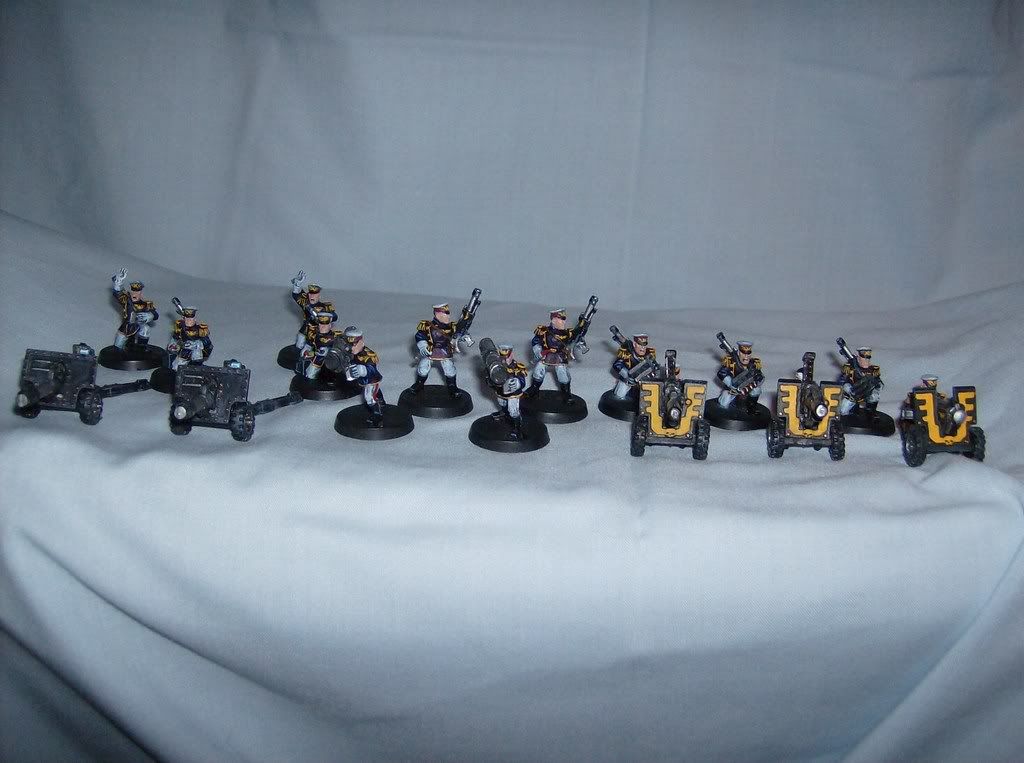 Junior Command Squad w/ Lieutennant, Commissar, ML, Flamer, Medic
2x Infantry Squads, w/ grenader, flamer 2x commissars, 2x Sgt.s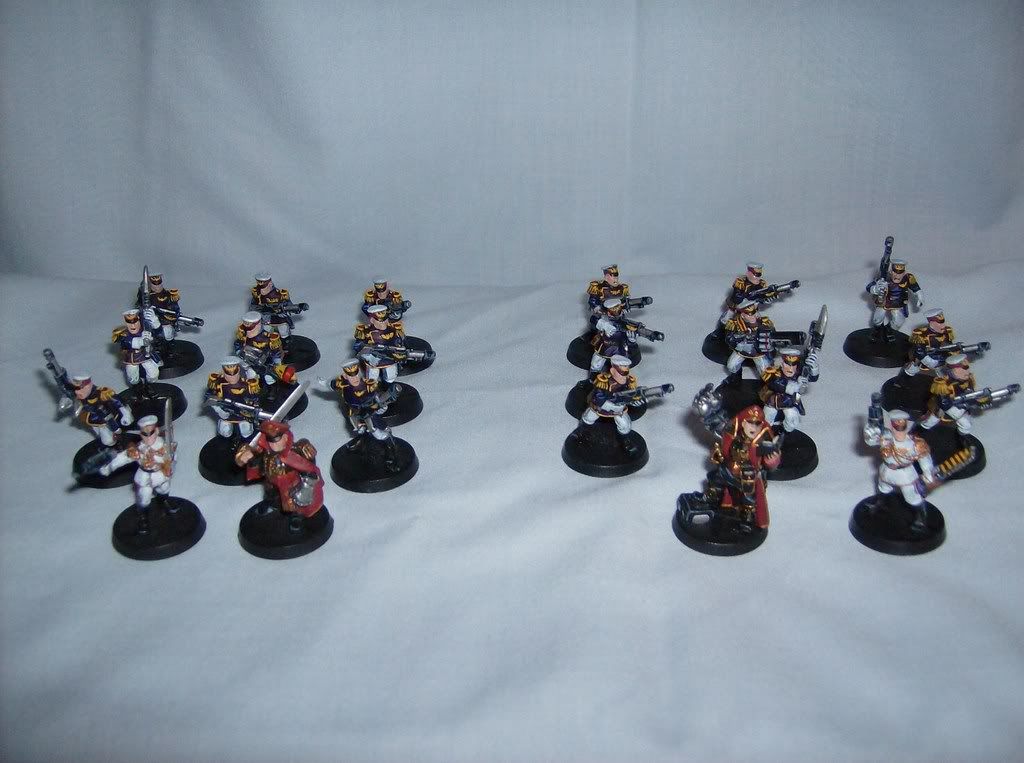 I'll post the rest later... my laptop's running out of battery power
.