·
Bringer of the Apocalypse
Discussion Starter
·
#1
·
Well, my assorted Nid critters needed to get to the battlefield in style, so I finally decided to request a Mycetic Spore or two from the spawning pools. As we very well know, GW has decided that we don't actually NEED this essential bit of kit in official model form, so what's a Hivemind to do? It sets out and consumes the local dollar store...
Presenting... The Mycetic Spore!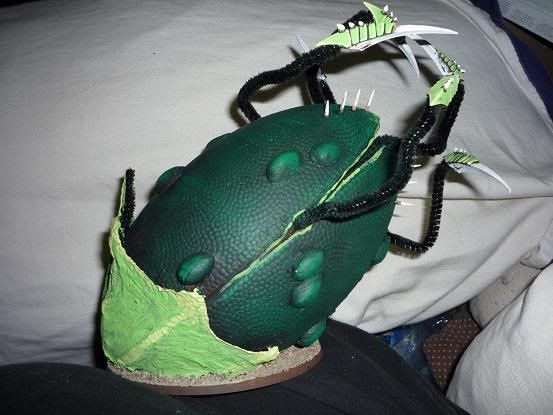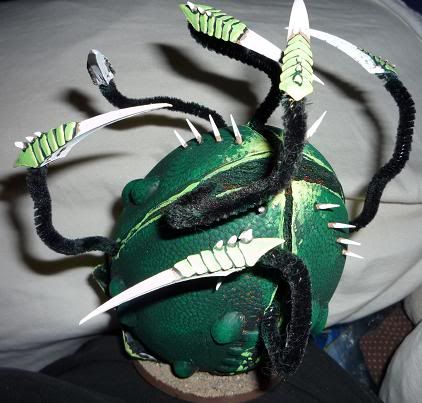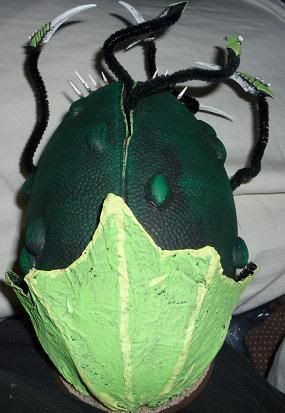 As you can readily make out, the bulk of the Spore is made with a Nerf-like football. I sliced the end on the bias so that it would more easily join up with the large base. I also put several screws up through the base to secure the football in place. Next up, I sliced the upper end of the football to provide either a "mouth" or opening for the spore. It also allowed me access to the softer foam on the inside, so i jammed a cap from a water bottle down it's "gullet" to keep the mouth "open". The "tentacles" are pipe cleaners that came in a bag of 20 for a buck, with excess scything talons from my 'Fex and Trygon broods added to the ends (The talon was snipped, and then a hole was drilled in the end for the wire of the pipe cleaner). The spines/spikes are simple toothpicks cut in half and poked into the football. The bumps/protrusions on the "hull" of the spore are pistachio shells.
Now the bony plate up front, that gets into the trickier part. It's actually a skeleton or framework of yet more pipecleaners underneath, with tissue loaded with white glue on top- A form of
papier mache
, if you will. When dry, I simply trimmed the edge of the "plate" and was pretty well finished. All I had to do then was paint it in the colors of my Hivefleet and it was ready to go...