A couple of years ago I was slowly building up a force of Iron Warriors, after having seen the "Uber Bang Bang Death-army" made by Lemmingspawn. However, after a while I stopped that (not really sure why, guess my interest just ended). Then when the CSM got a new codex and the Dark Vengeance was released, I decided to take up them once more - but not painting them like IW but Word Bearers, as I have always found them quite interesting as well. Thought I should show them here (just note that I do in fact have more 'Bearers painted, it is just that I don't have them very close at hand, so pics of them will come later on). One thing I would just like to point out is, that this army will be a fluffy one and will mainly contain units I find fitting. As such, it won't be a
completely
competitive one, just so you know
That aside, here I have my Word Bearers standing under the Dark Apostle Iovan Salmyr (who I will show soon)! To begin with, I here have this Terminator Lord, whom I in fact painted while I was still working on my IW:s - might have been then my interest for the fanatically religious chaos space marines was starting to build up. Not completely sure what to equip him with, though.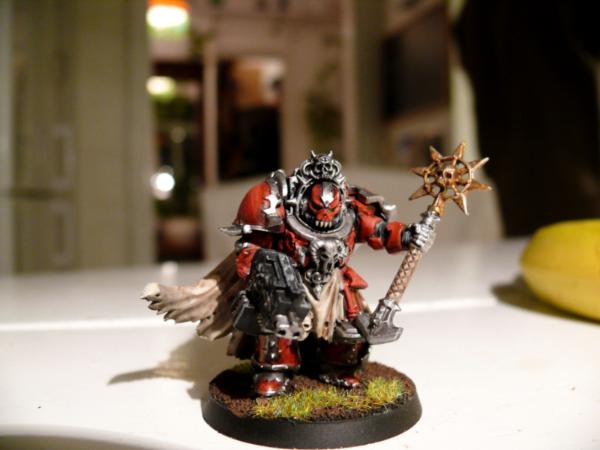 Then, I also have the first three of my first Chaos Space Marine squad, with one carrying one of the Cursed Incenses (counts as an Icon of some kind):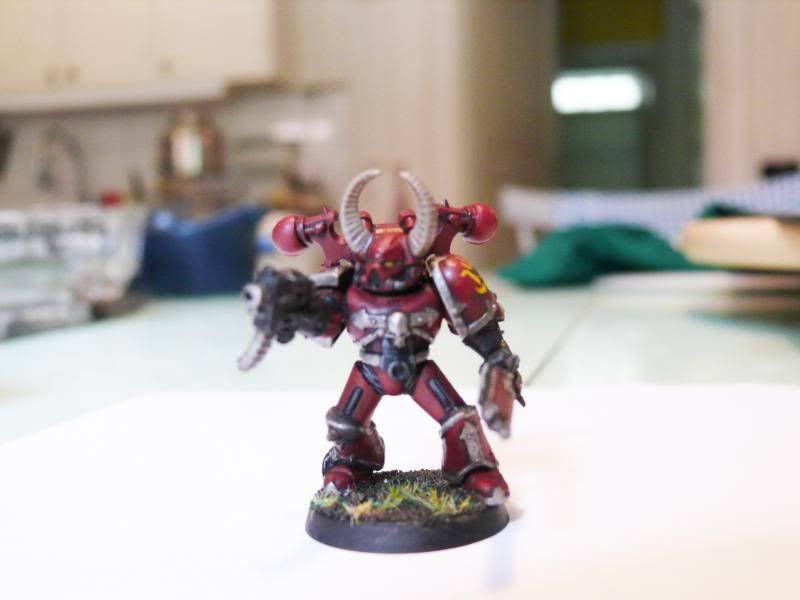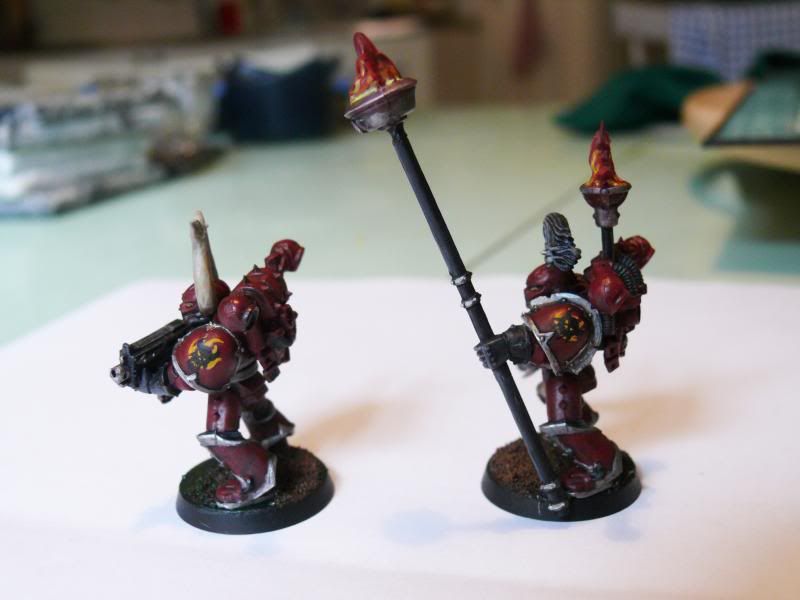 That's it for now, although - as mentioned - there is a lot more to come, sooner or later. For example, how does a couple of Cultists, a Forgefiend and some Berzerkers in a Rhino sound?