Discussion Starter
·
#1
·
Preliminary pictures. Having camera troubles so I didn't push it.
I know, it;s a little busy, but how else can you squeeze a space marine, four servo arms, and some bike components onto a single mechanical steed without a little clutter? ;-)
You can;t see it at this angle, but I had to sculpt an entire power armor leg out of GS (and the top bit of a second) because the engineer's legs were part of the steed mould. Fortunately one of his legs is mechanical, so I was able to keep that.
His left arm is a modified apothecary arm, with an old-style bolt pistol grafted to it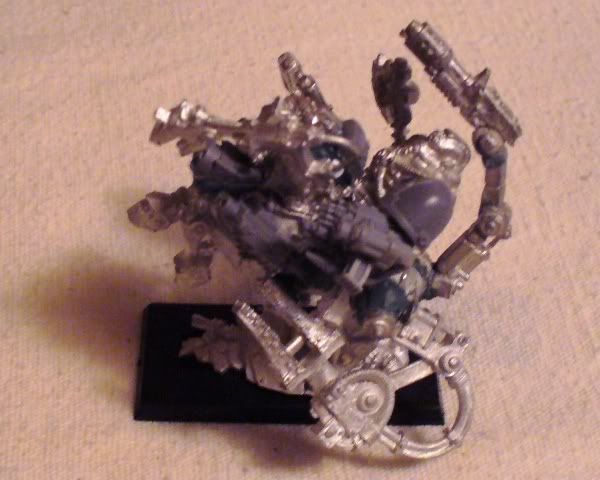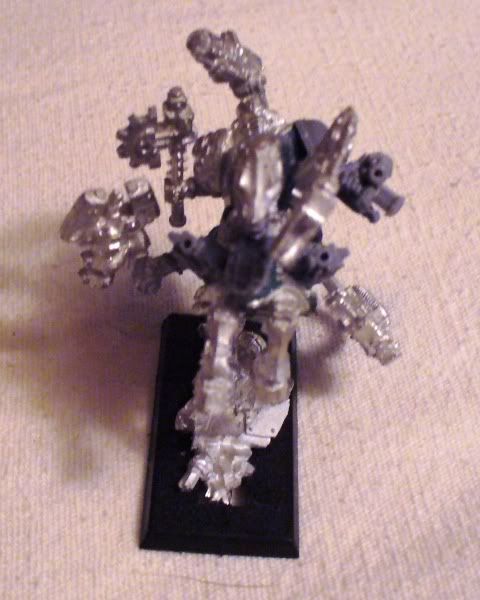 I attached the plasma cutter and the large servo arm to the mechanical steed's haunches, with the flamer as a tail. The smaller servo arm is attached to the neck, adding reach and giving the effect of a second head. It also helps to cover up some of the moulded in feather plume mane.
Headlight went in neatly in the front of the barding, and the bike boiltguns attached *very* smoothly to the sides, right on the heraldry banner plates. No cutting required. Added the bike console to the back of the neck.
Haven;t decided what to do about the backpack. Servo harness backpack is too big, a standard pack just looks kinda lame...I might just attach a bundle of guitar wire from his pack to the horse, tethering him in like the tank driver models