Discussion Starter
•
#1
•
Hey All,
I have decided to show you some of the UltraMarines 3rd Company I have been working on while deployed to Iraq.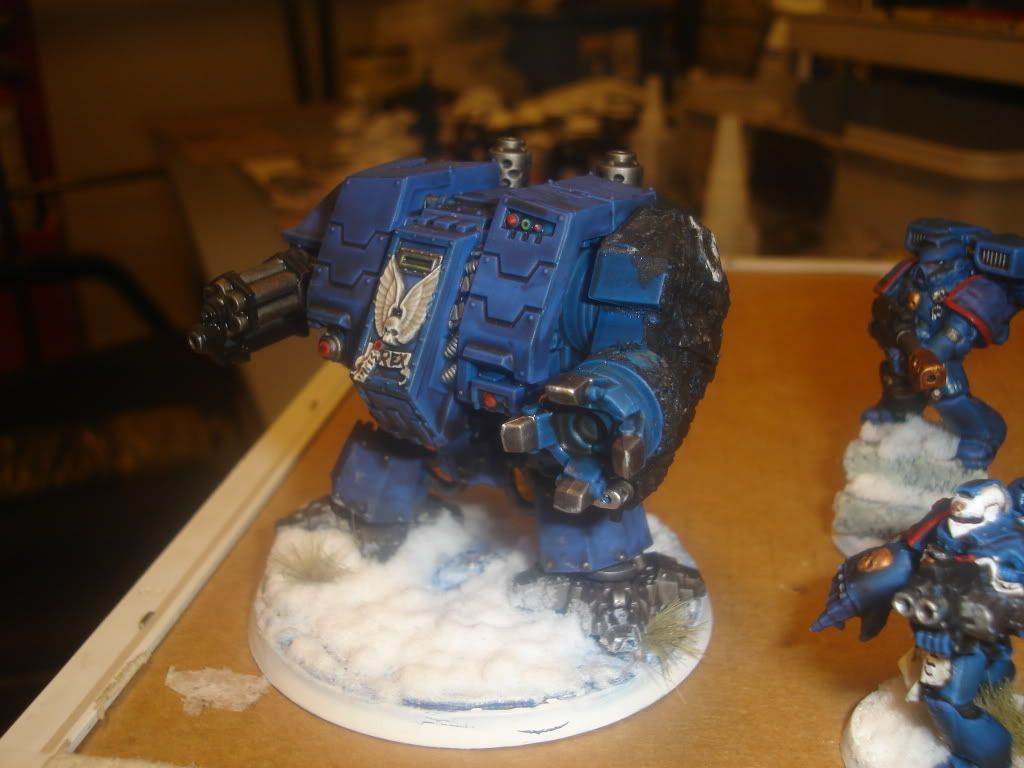 This is a Dreadnaught with Assualt cannon DCW. The right arm has extensive carbon scoring from weapon impacts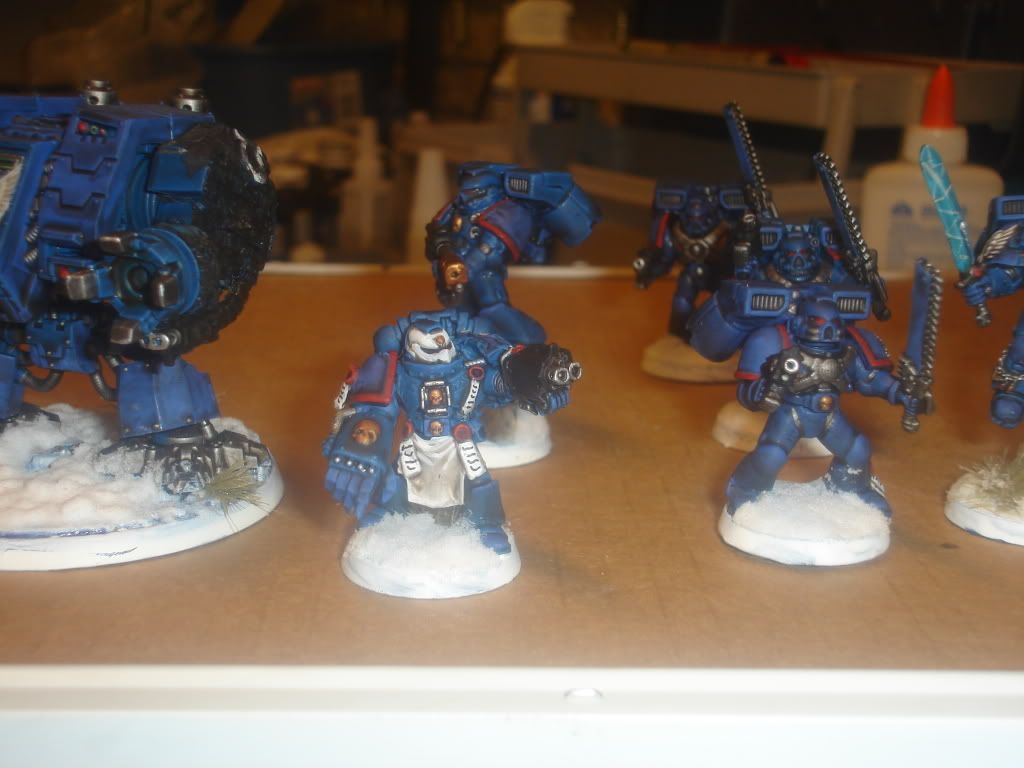 The above image is a counts as Pedro Cantor 3rd company captain. He is based off of an old metal Grey Knight.
Here is the Sgt for the 1st of two 3rd Company assault squads.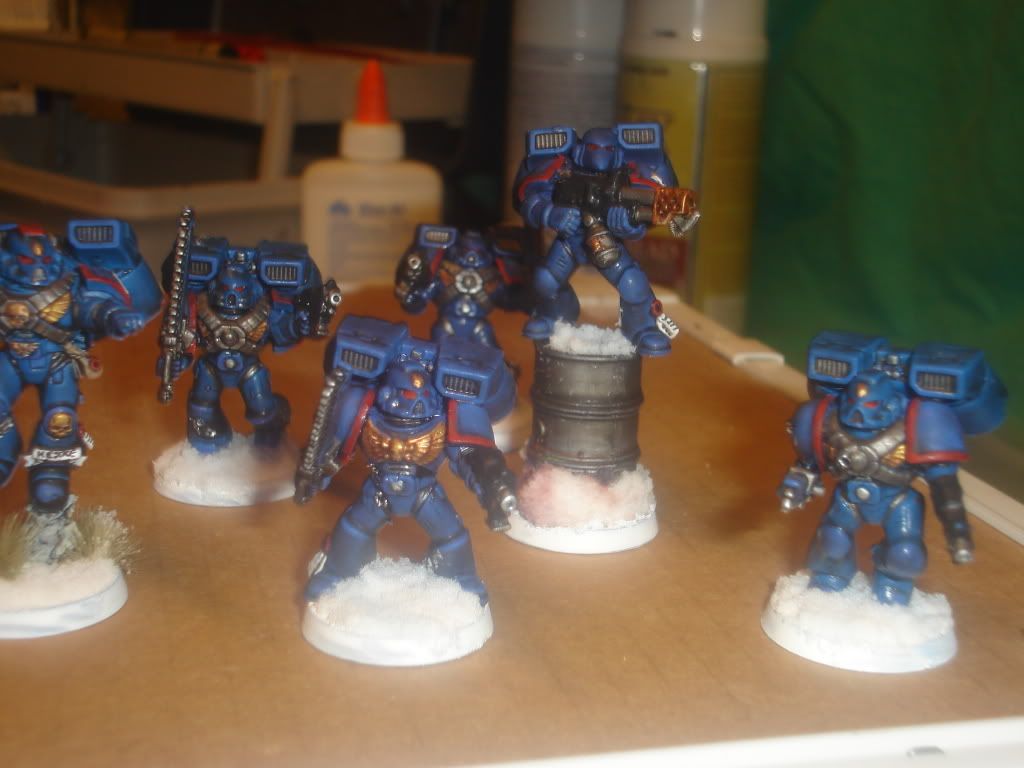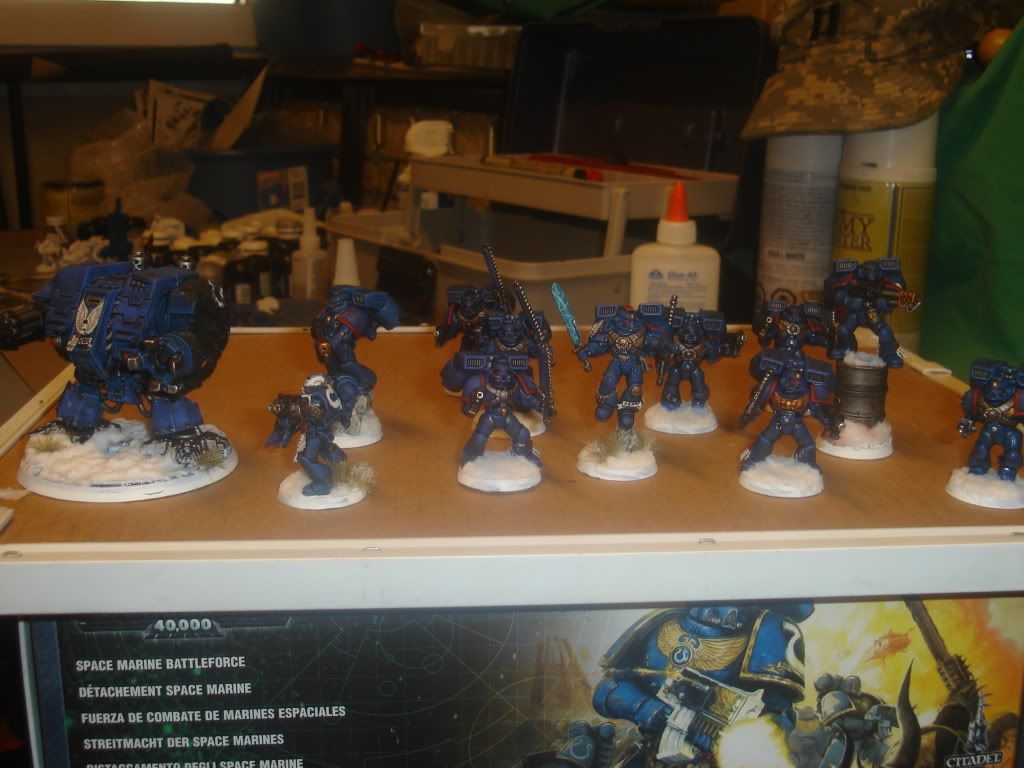 Some additional shpts of the battle brother of the assault Squad Helmer
Thanks for looking and I would love constructive comments!!
More to come,
DOC