I have decided to start playing Malifaux. I have only had one game so far but I am enjoying it alot and it is a very nice break from WFB and 40k. I love only have to take 4-6 models down to the club for a game, saves lugging around those 100 + Ork Boyz.
Right now I own two crews Boxes, Sonnia's Witch Hunters and Nicodem's Graverobbers. I have decided to paint Sonnia' crew first before I paint Nicodem's and play around 5 games with them first to get the hang of the game and crew before I let myself play Nicodem. I will be using this as a log for my Malifaux Models.
So right now I have painted 3 Witchling Stalkers and a student of Conflict which I can use as Sonnia's totem if I like. I am waiting on the base insets from Wyrd to base them.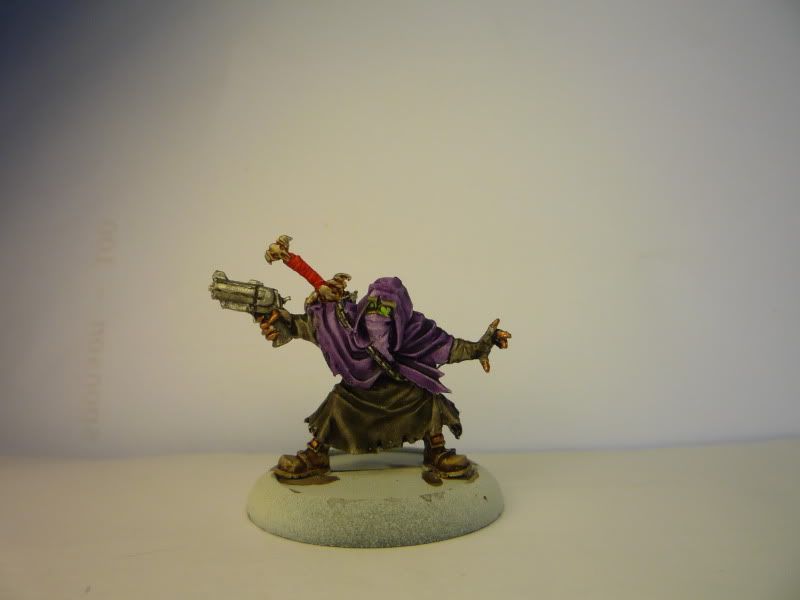 Sorry this picture is a bit dark we just started having a crazy rainstorm here so not good outside light and my lamps arnt great, need to invest in a natural light blub.
I have started on Samuel and hope to have him done tonight so I can start on my Master Sonnia.