Discussion Starter
·
#1
·
This is my Tyranid army that i had started back long ago and restarted more recently with the 5th ed book. There is a small background history to it and maybe ill get around to filling it all in one day but for now I make this the starting log of what i have finished and what is to be finished.
I don't mind critic's about my work and I welcome all comments that people wish to give them as I add some of the units up and maybe finish ones that I have been meaning to get too. I may even put up a few battle reports when i get the chance to make them!.
Anyways I guess ill start with one of the leaders of the fleet, my swarmlord which i got and immediately went to work painting it. The color scheme for my army is a bit odd and there was a joke hiding in it that may get revived one day. (it had to deal with Christmas) but its designed for a sorta jungle feel to it. So i went with a Dark Angel's green for the skin part and several layers of alternating reds (scab, gore and blood) to do the armor and blades.
First Swarmlord -
Next up are my Tyrant Guards (2 old style and 1 of the new)
with a close up
A pair of Zoanthropes ( i haven't bought the new ones yet)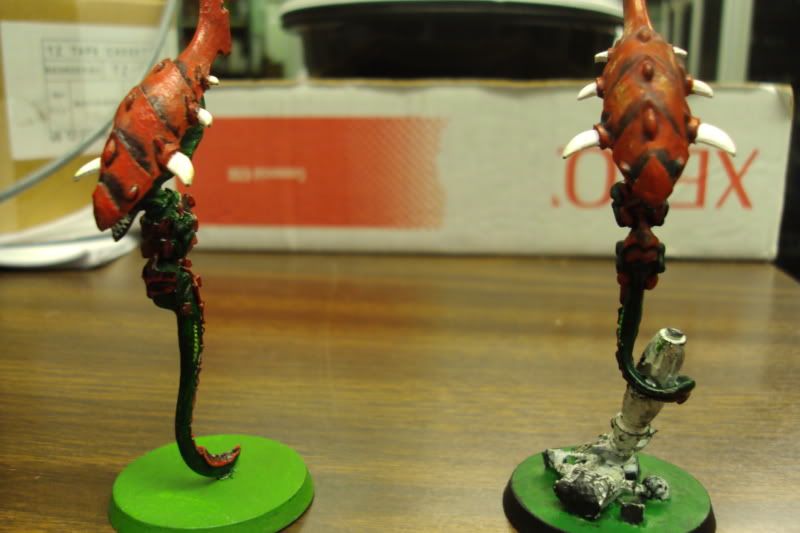 A friend of mine did the base for me on this one, i really liked it.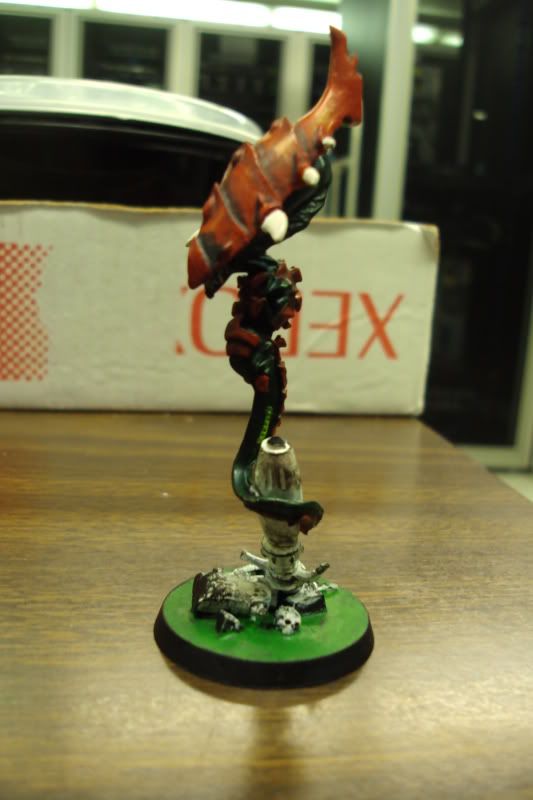 and the last ones up for now are my Tyrgon prime and Mawloc.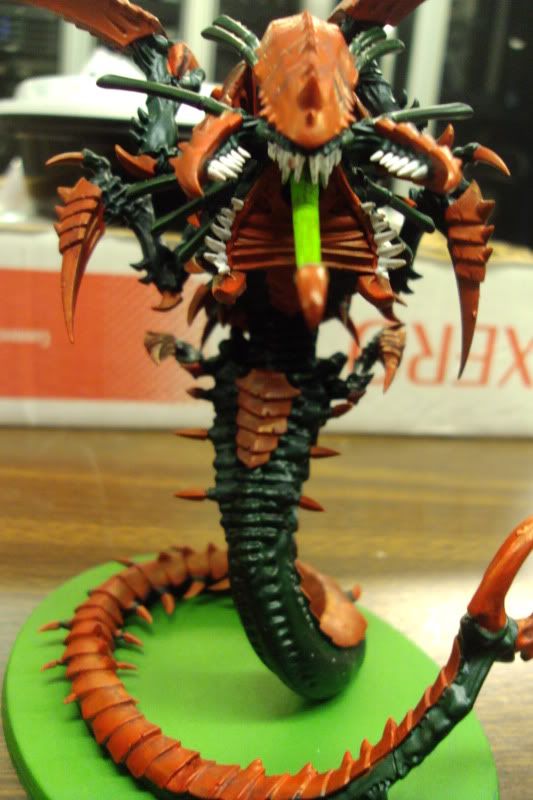 My Trygon got to play with an old Wraithlord a friend gave me and didn't want to use anymore.
C&C welcome and appreciated!!