Discussion Starter
·
#1
·
I have finally decided to get off my ass and get together a table to use at home. I have been collecting bits and pieces for months now but never put anything together. That changed over the weekend though, as I decided that now that I have pretty much finished my USMC and Brits for Bolt Action, instead of jumping straight into building a German army, I'd actually start on the terrain I'd need to get a game in at home.
First up, a graveyard. The walls are resin from PuppetsWar, and are probably the best quality I've seen, and are dirt cheap compared to others, especially the repackaged plastic ones Warlord have brought out. Currently the pack I used is only €10 or €12. The grave stones are a plastic kit from Renedra, and are very nice, with lots of nice little details, including a crow not pictured that I am saving to use as a totem on a SW rune priest. I will be putting in gravel footpaths in the graveyard, a paved footpath and road running outside the gate, as well as trees running outside the back wall.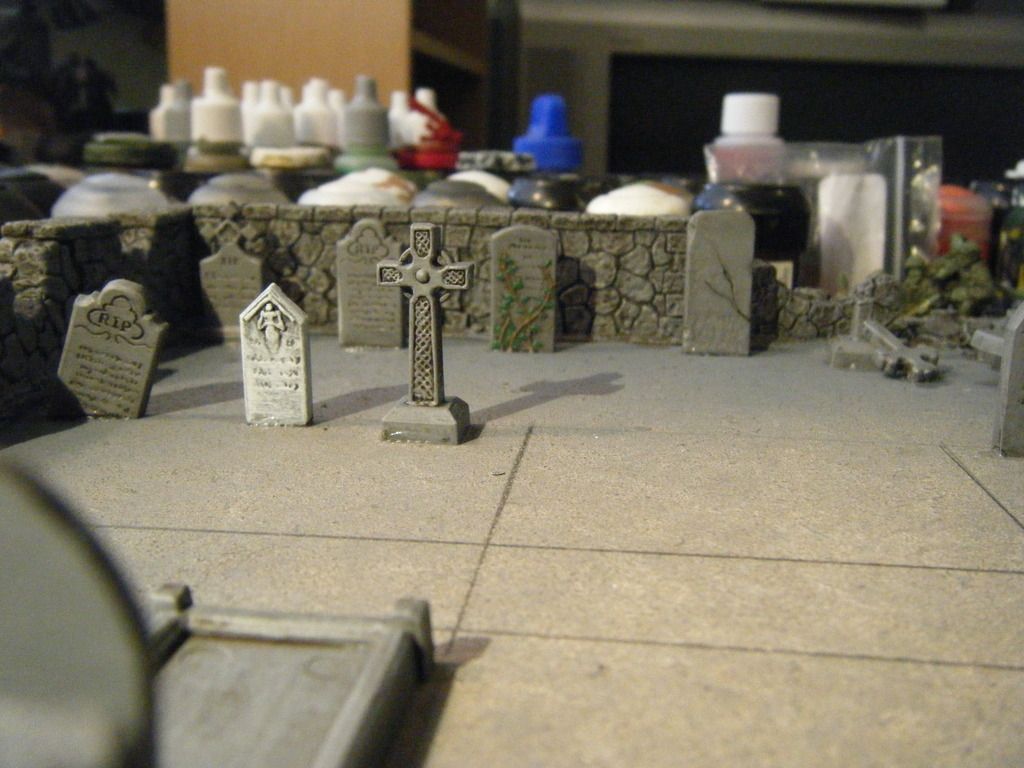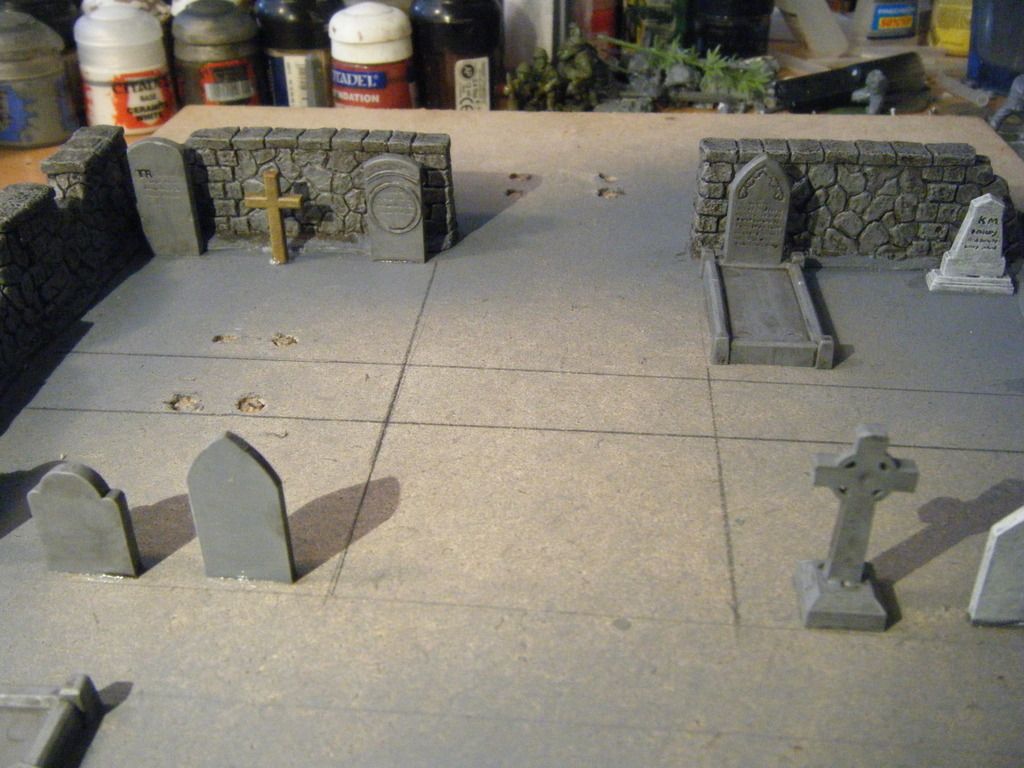 I will be picking up a few 4ground buildings in the next while, but in the meantime this old resin one is enough to be getting on with. I'll be adding an outhouse and a few bits to the garden. The place matts I'm using as bases are the perfect size to help keep all the terrain modular, and allow some customisation on the likes of the gardens.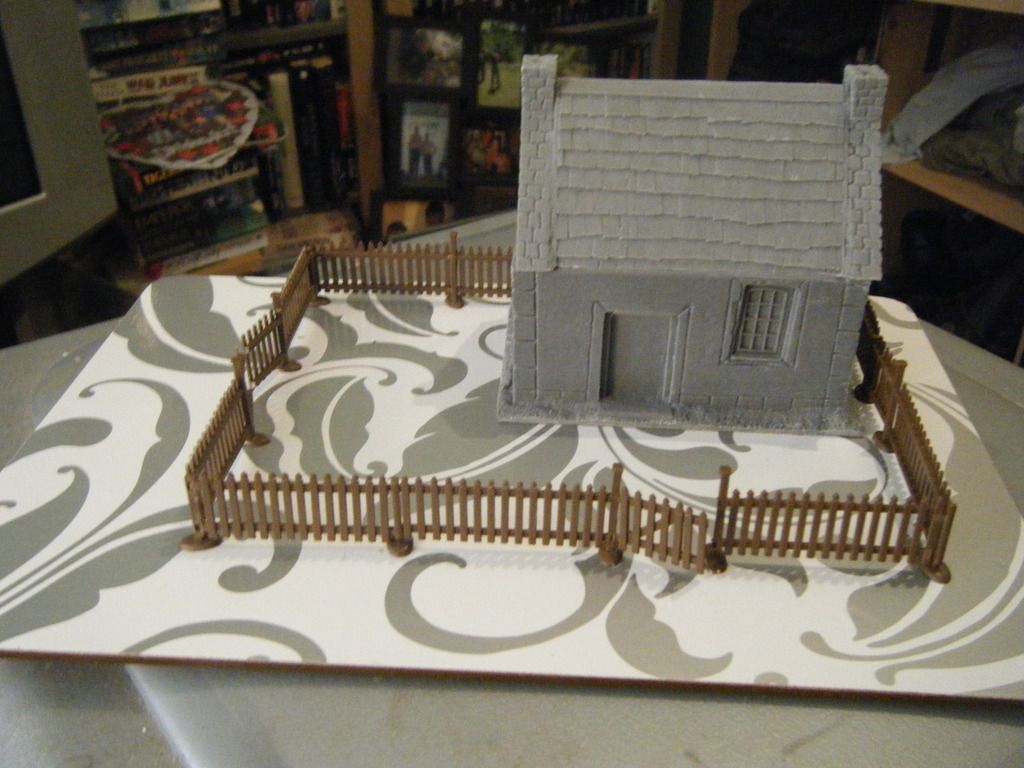 I also have one of these churches on the way from
Amera Plastics
. At only £10, it's way cheaper than any similar product. Hopefully it'll arrive in the next few days, and I can get started on it.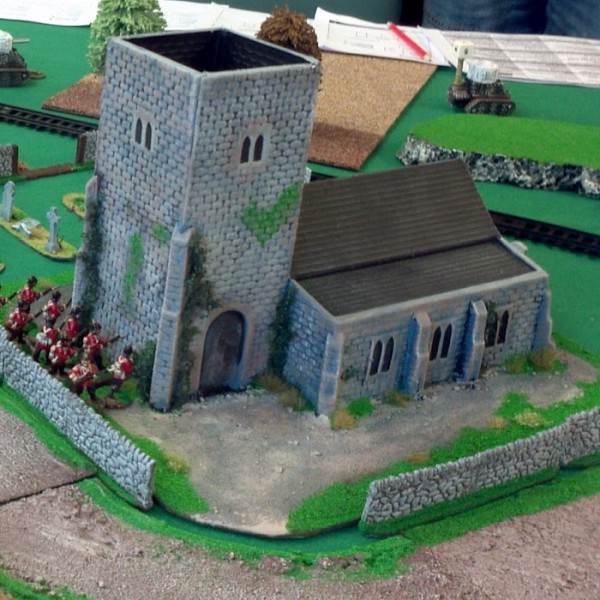 I hope to keep this updated on a reasonably regular basis, but that is of course dependant on the amount of time and motivation I can muster.