Discussion Starter
·
#1
·
well, granted this is the only photo i have and it's not the greatest quality, but it'll hopefully give you all a rough idea of my all drop infantry guard army!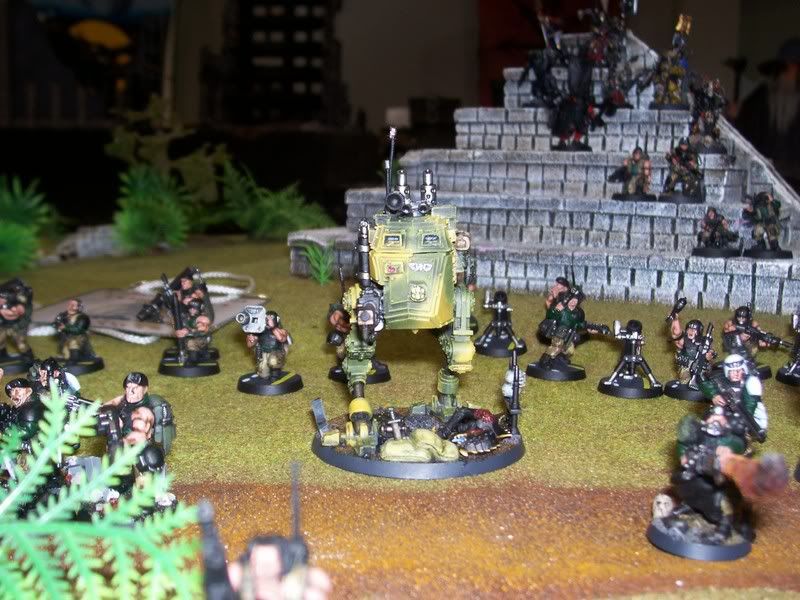 the sentinel's camo pattern is a combination of light dry brushing followed by layering to brighten the yellow... all-in-all about 2 days of work, but i'm quite happy with it as most people think it's acutally air brushed!
oh, and a yummy timbit for anyone who firgures out which uk studio member's gaunt is decorating the base!
(and no it didn't make him mad, it ironically made him laugh...)
photo is care of a friend as i sadly do not own a working digi cam...
cheers!