A while back, as a challenge to hone his modeling skills, my younger brother decided to do a wraithlord a month, converted using only bits in the box and a couple spare bits of wire and GS (or in one case a couple IG minis)
The plan was to theme them after aspect warriors but he didn;t get too far into the bigass project, but I managed to convince him to let me take some pics of the ones he had done.
Like me, he's too lazy to paint. unlike me, he's actually not bad at it
This first one is pretty simple, sniper-themed, as I recall. Sword hilt used as a rifle stock, nothing terribly special about it though. He was mianly getting a feel for the model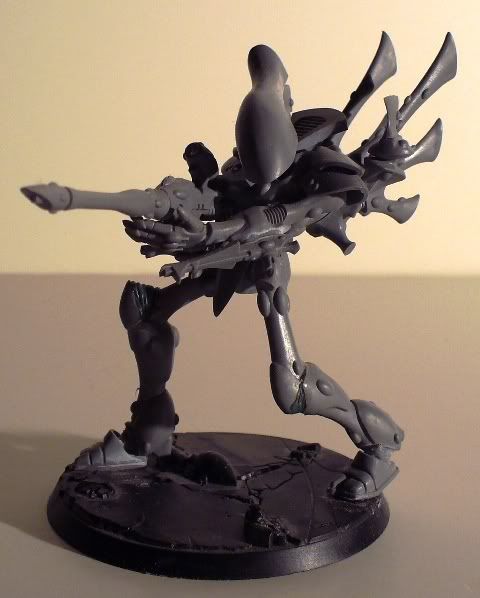 The next one was more whimsical.AsI recall the dread was based on Dire Avengers (needs a mohawk though), the heavy shuriken catapult was modified to look more like an avenger catapult, magazine moved, etc. The fun in this one is mainly in the posing and the base. That's an old classic IG heavy weapon guy (back when they fired lascannons and crap from the shoulder), and yeah, he;s looking at his watch.
I call this one 'Punt!'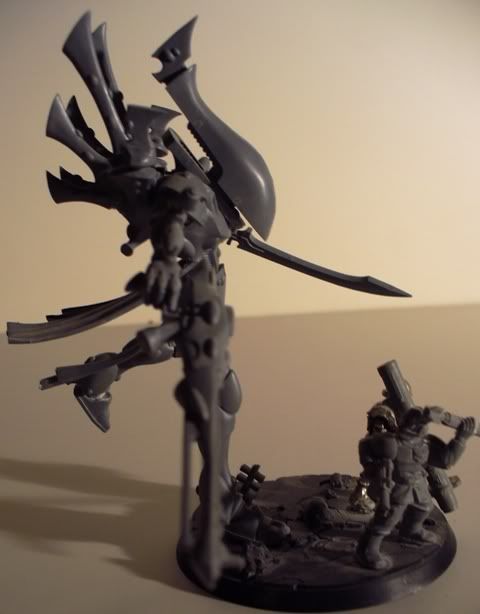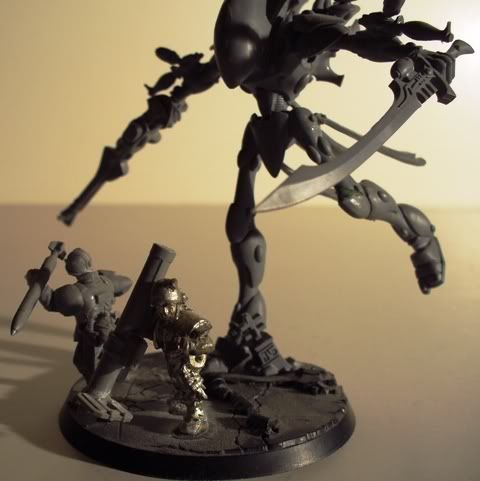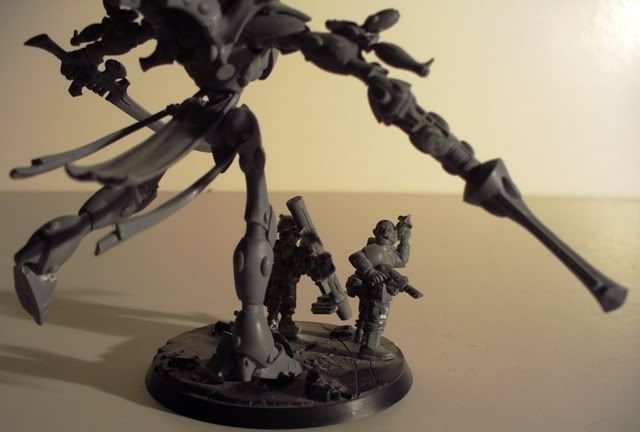 This is my favorite one of all though. He really got into the groove on this one, and I lent him a hand with some of the armament ideas. Flamers for mandiblasters, twin shuriken catapults merged together to make a bigass shurkien pistol (with the clip off the cannon) GS glyphs, hand twisted wire dreads...I loves it so much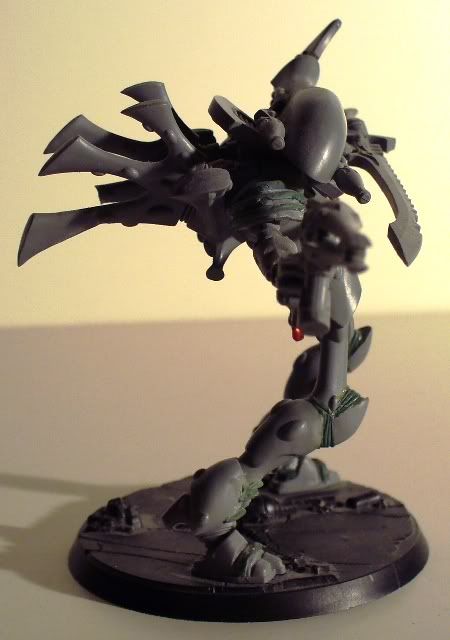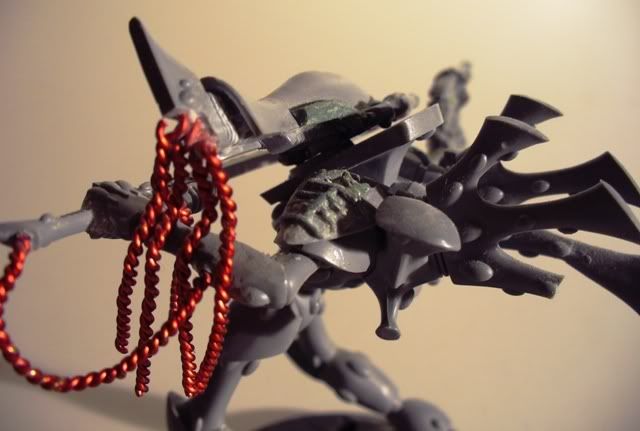 The spines on back were shortened (unfortunately he used super glue instead of plastic cement so one broke off and was lost) and flipped upside down to create a lower profile, make him more stealthy