So, I have a World Eaters army that is over 8k by itself. World Eaters have always been my favorite of the Chaos Legions, and I decided with an army this large I really need a super heavy. I really don't like the Brass Scorpions I've seen though. I found one over on Warseer that I did like a lot though. This isn't an exact replica of that one, but I used his basic idea's for the hull and built from there.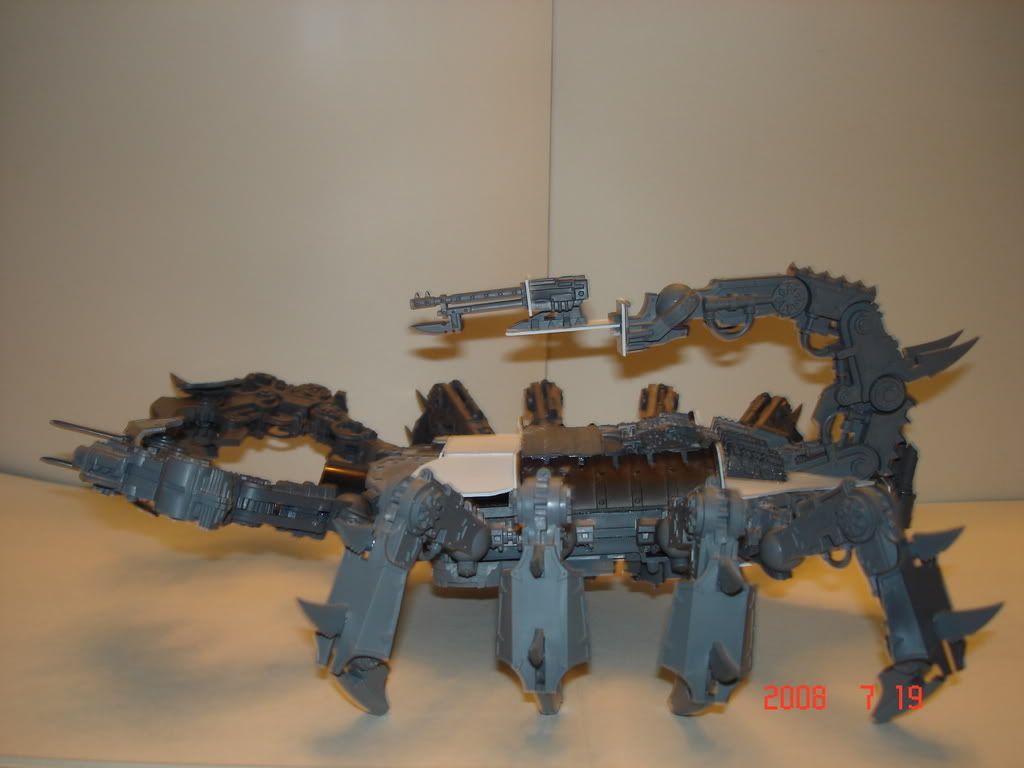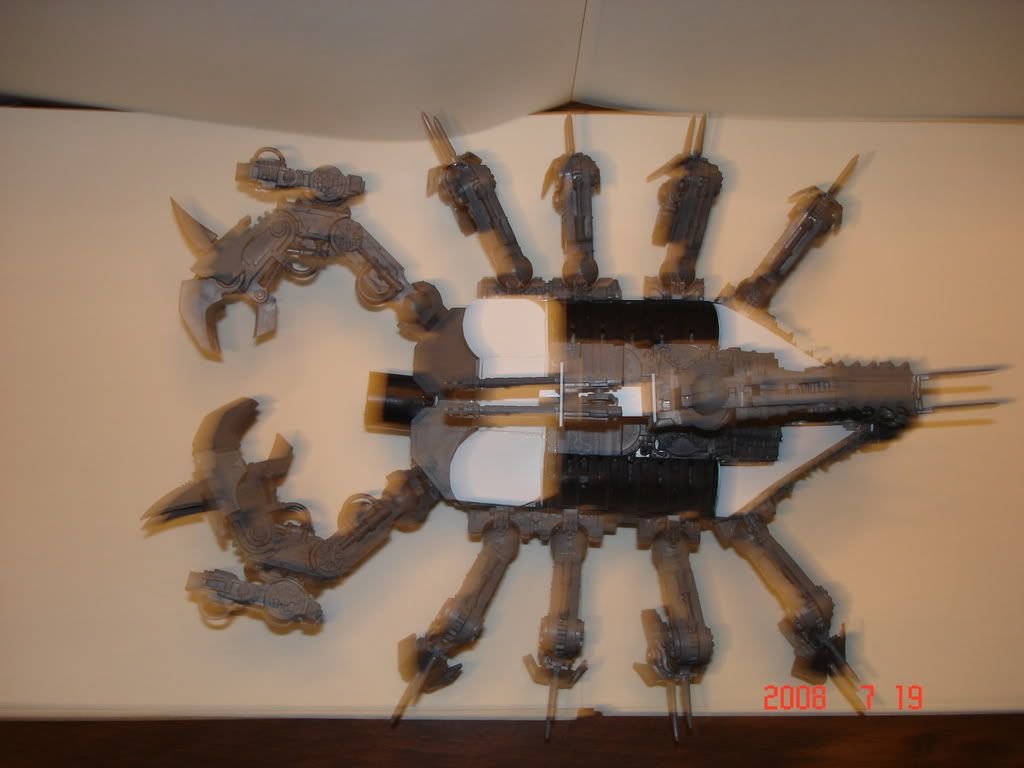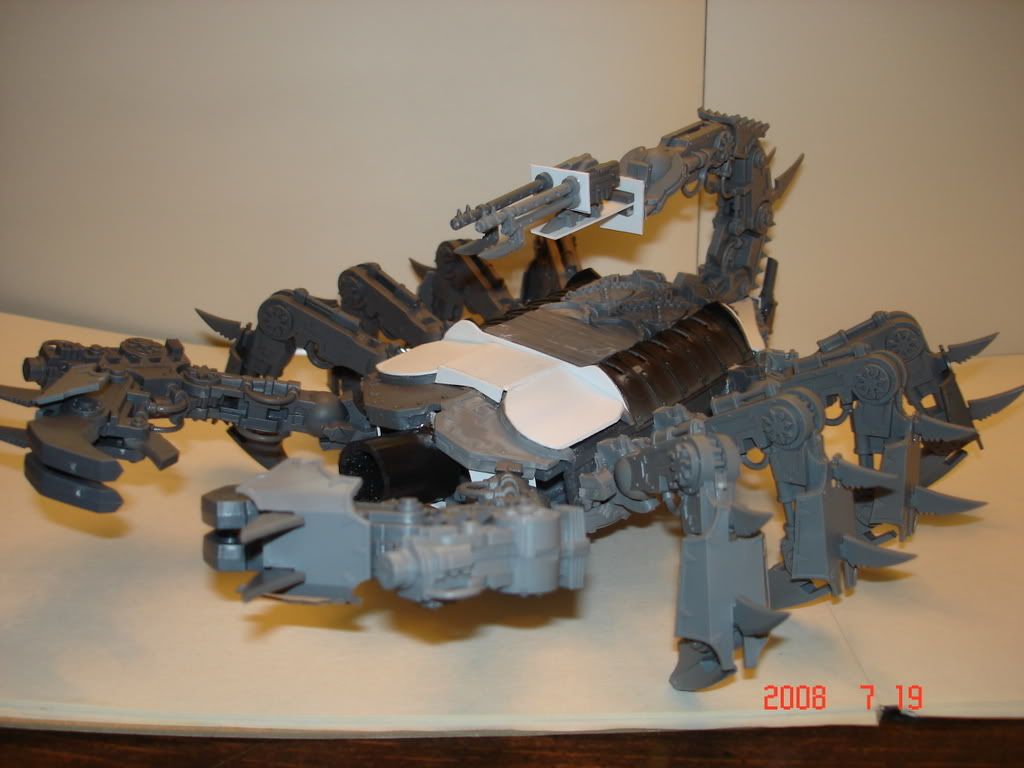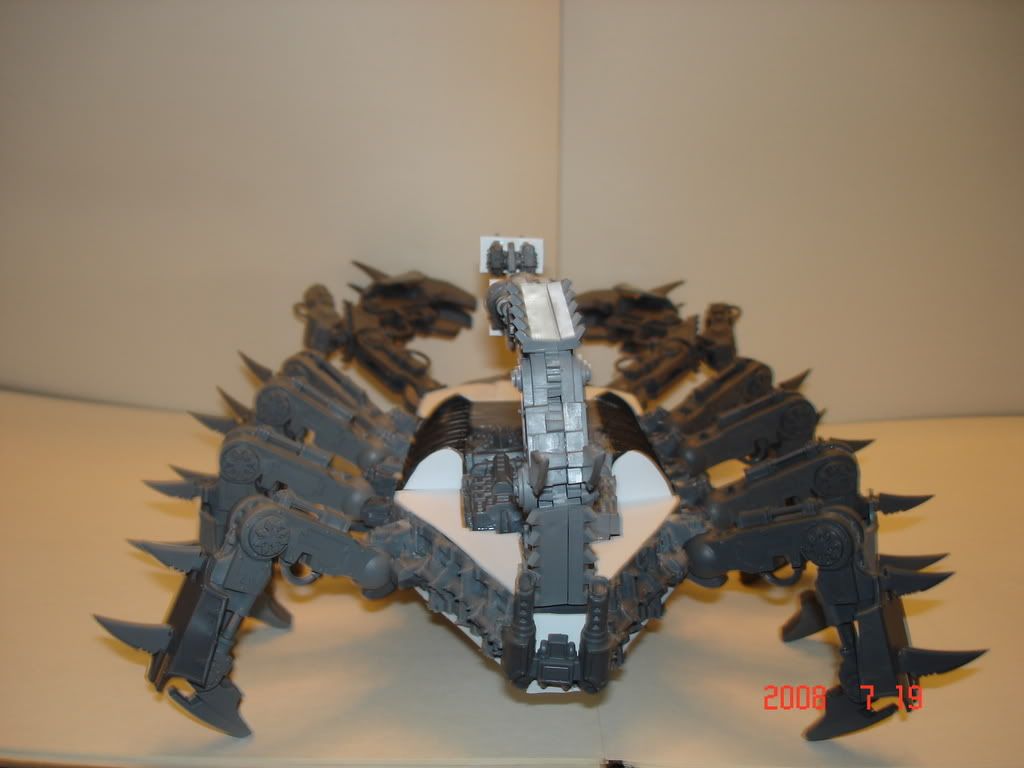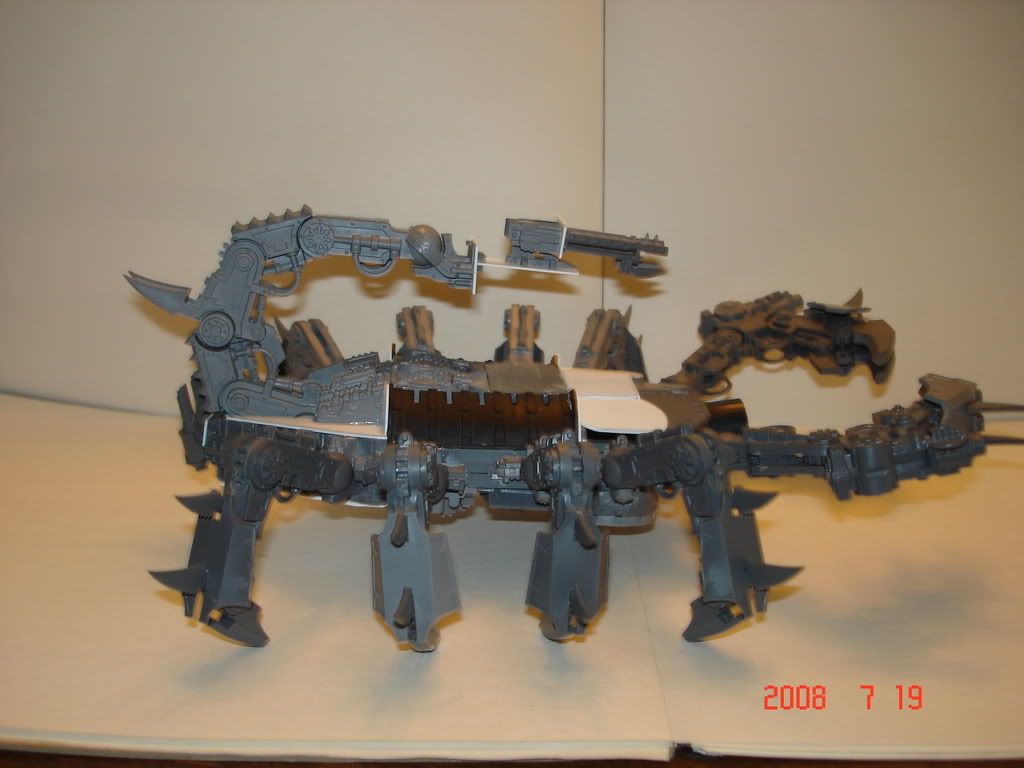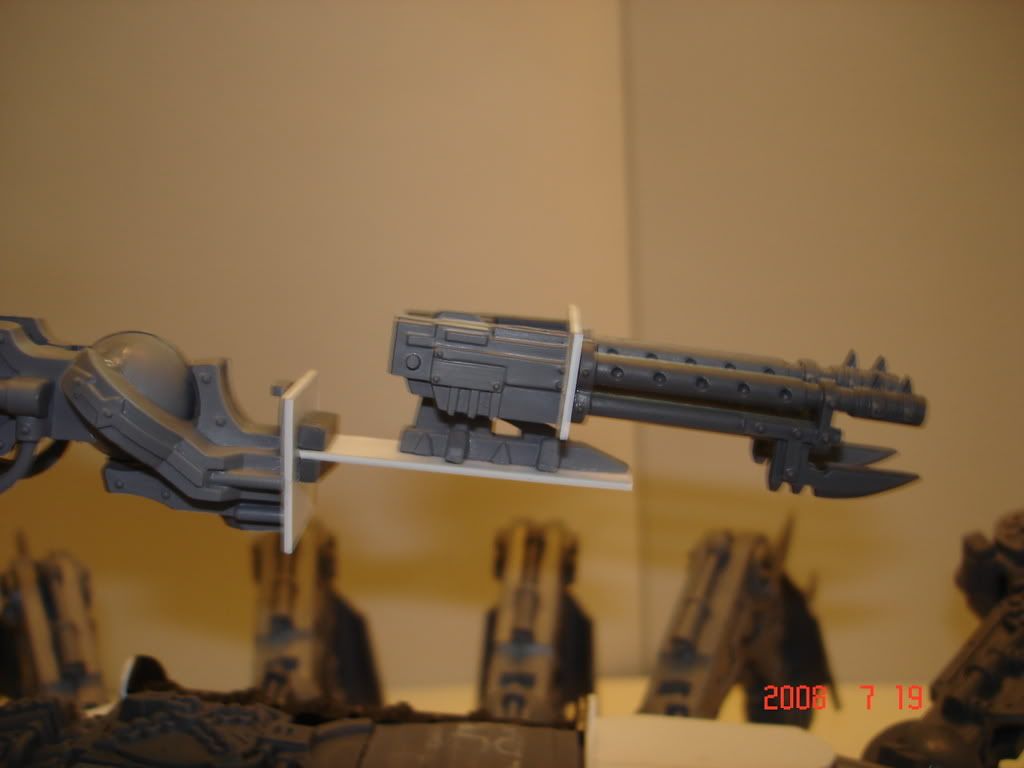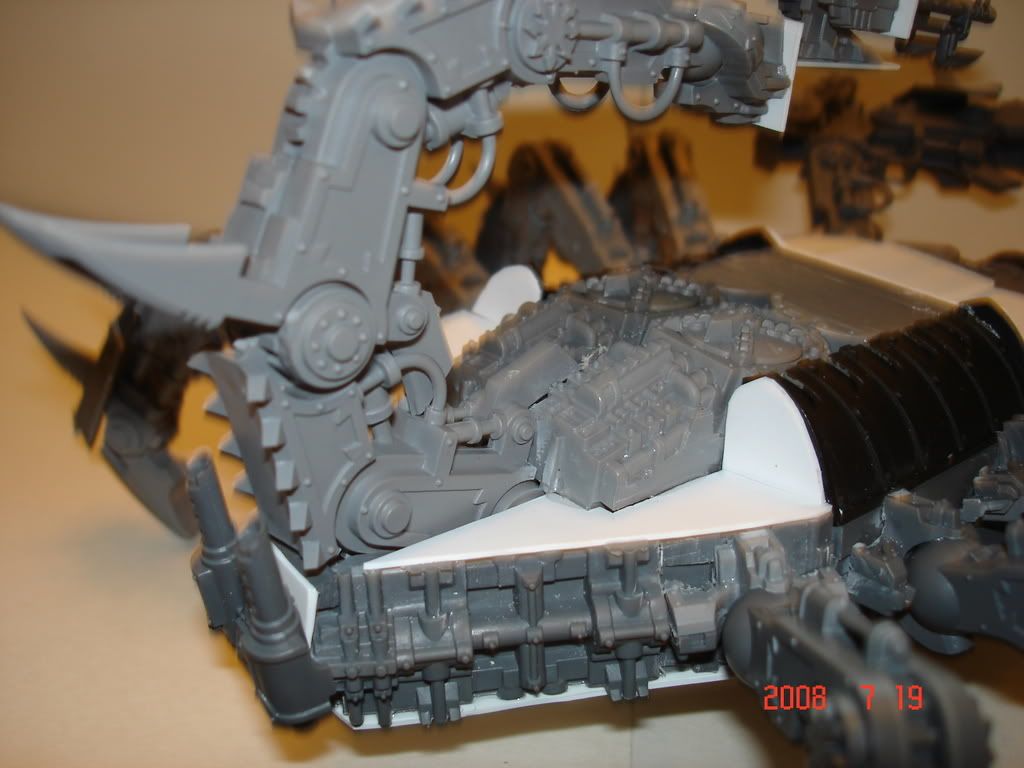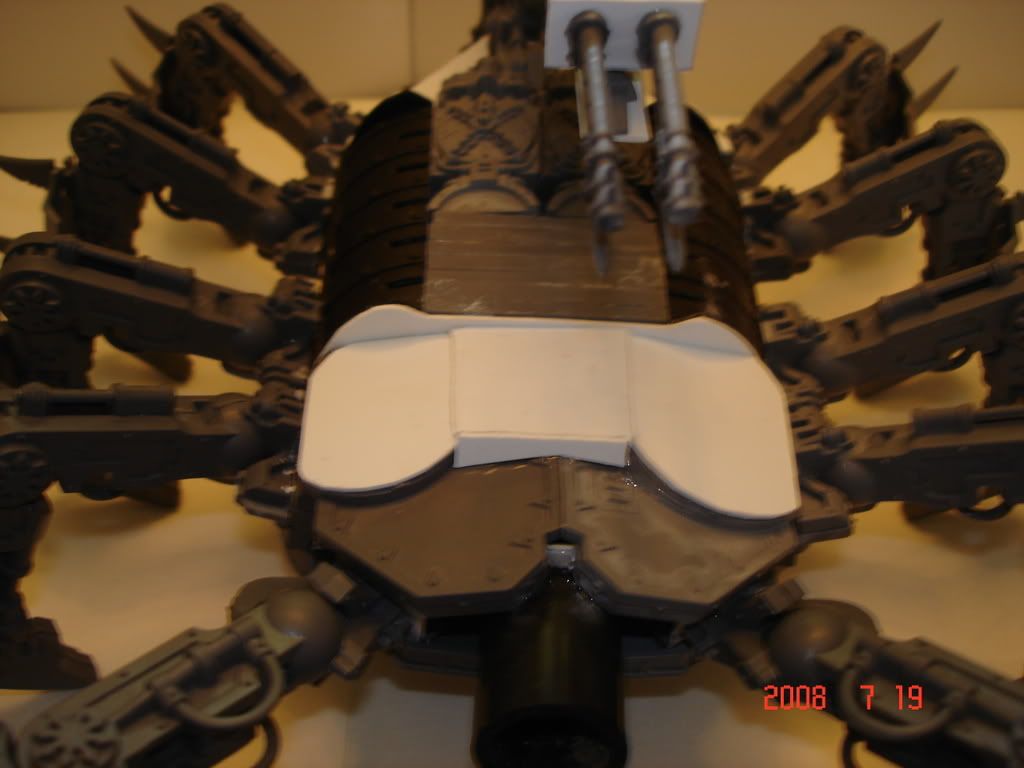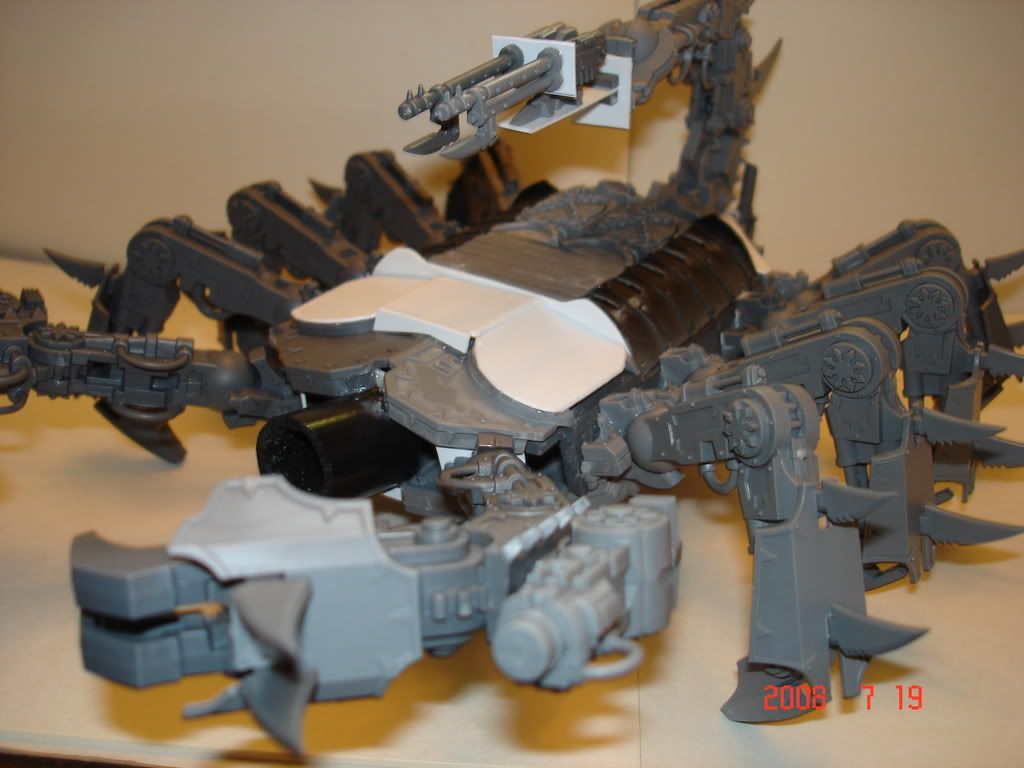 I do have to apologize for one thing though. There are no pictures of this Scorp before this stage. I had planned on doing a tutorial for this, but the day I was building it I forgot my camera. I built the entire Scorp in one day at work and then did the plasticard the next day. If I build another I will make sure to take lots more pictures during the build. If anyone wants to build one similar to this I can explain the process and give you a bits list that should help.
It isn't completed yet as it still needs a good bit of detail. The Scorpion Cannon isn't quite finished either. It will get another pair of Autocannons (cut down like the current ones) mounted on the underside. Unfortunately, I melted the pair I made for it while trying to heat them for a bend.
The Hellmaw Cannons on the claws also need the ends drilled so that they actually look like cannons, but a friend of mine is borrowing my pin vice at the moment. After that I only have to do some green stuff work and toss some detail bits around (especially where the sprue bits are still showing on the top). Once its done I'll post updated pics.
Anyway, let me know what you think so far or anything you think could make it a bit better. Thanks guys C&C welcome.