Discussion Starter
·
#1
·
Partial Iron Warrior Squad

These guys were the first squad I finished after restarting the hobby again. I am happy enough with them bar the eyes, black highlights and danger stripes on the weapons. I also think the horns came out a little too dark, but I now have a new recipe for bone that is a little lighter. In future I will darker the black highlights down a bit as well.
Selection of current Death Guard
- clickable thumbnails!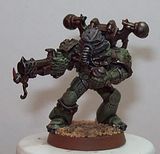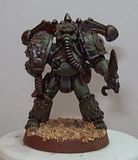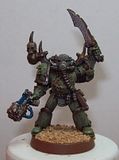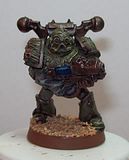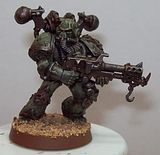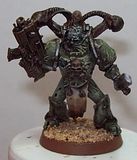 In general I am quite happy with how the armour and trim turned out. The grey zombified skin could look better. I am after a blue / grey rotting look, but it is pretty difficult to achieve.
Plaguebearers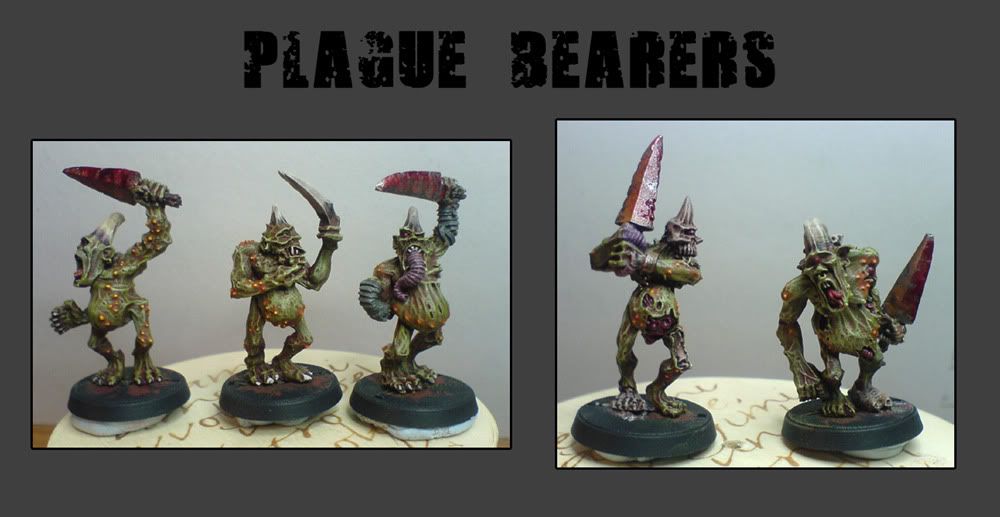 These chaps are my current pride and joy lol! I worked quite hard on them. That said they were very fun miniatures to paint. I will probably pick up the Plaguebearer command squad to continue on with them. The paint scheme is largely taken from the current Citadel Miniatures Painting Guide. So while I did but alot of time into them there is not alot of originality in them.
Obliterator Chainsword Arm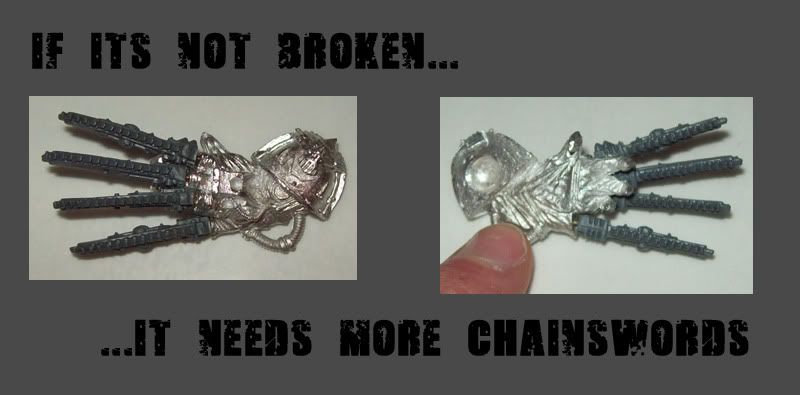 A slightly different take on an obliterators weaponary.
More to come!