News from the workshop! My last Slugga boyz are finished.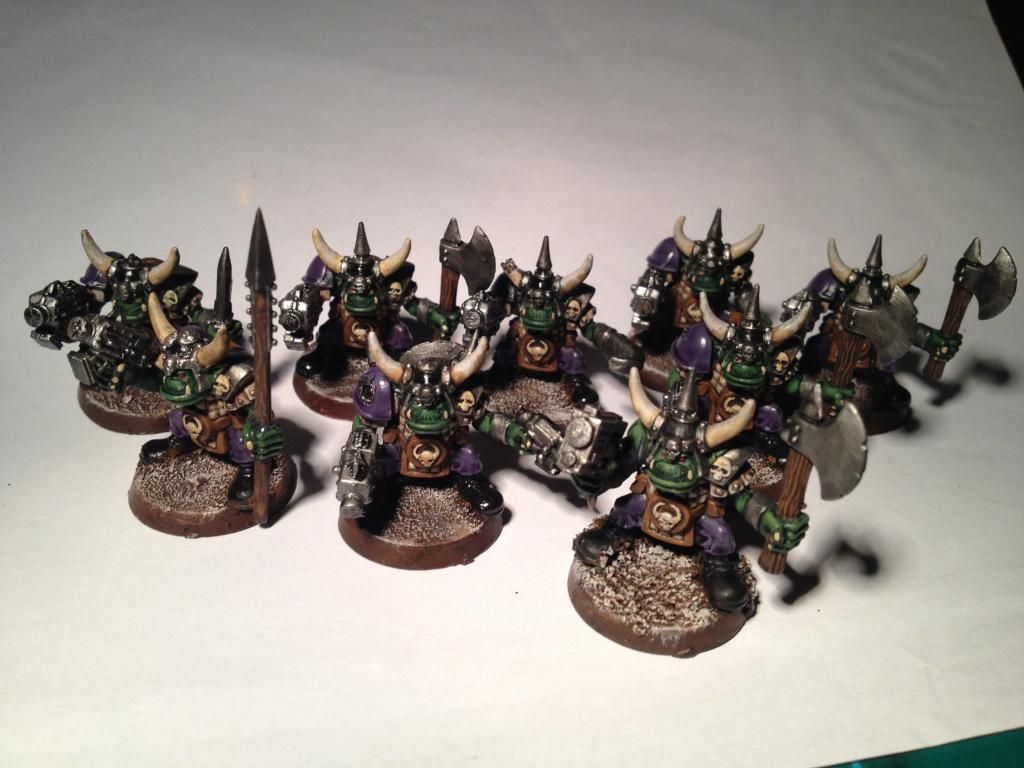 I'll have a photo off all 30 up tomorrow. Then on to the next squad to be finished.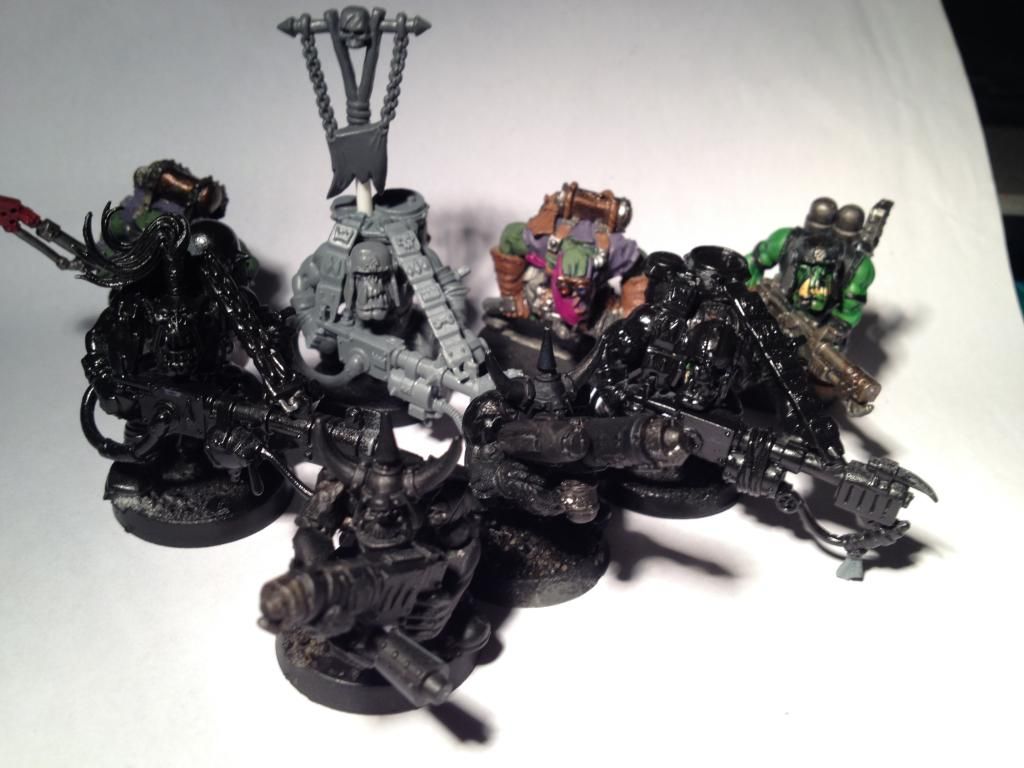 My eight burna boyz in different stages of completion.
My back log now consist of 7 shoota boyz and one dakkajet. I know, I know, you cease to excist if you don't have a back log but I'll promise you I won't let that happen! I can always deside to keep my 27 Gretchins and I'm on the verge of some new purchases.
Happy wargaming everyone!