Discussion Starter
·
#1
·
Welcome to my Warpsmithy!
Somewhere during my work with my pure and honourable Eldars the Dark Gods caught my senses and threw me across the warp until I ended up here. Far north in the galactic outback lies this forgotten Dark Mechanicus world where corruption, extacy and disease rule in equal matter. Many are the warbands that come here for the services of the Warpsmiths.
Now my first project is already finished but not to be displayed yet, you'll understand why soon. But lets take a look what lies before my corrupted hands.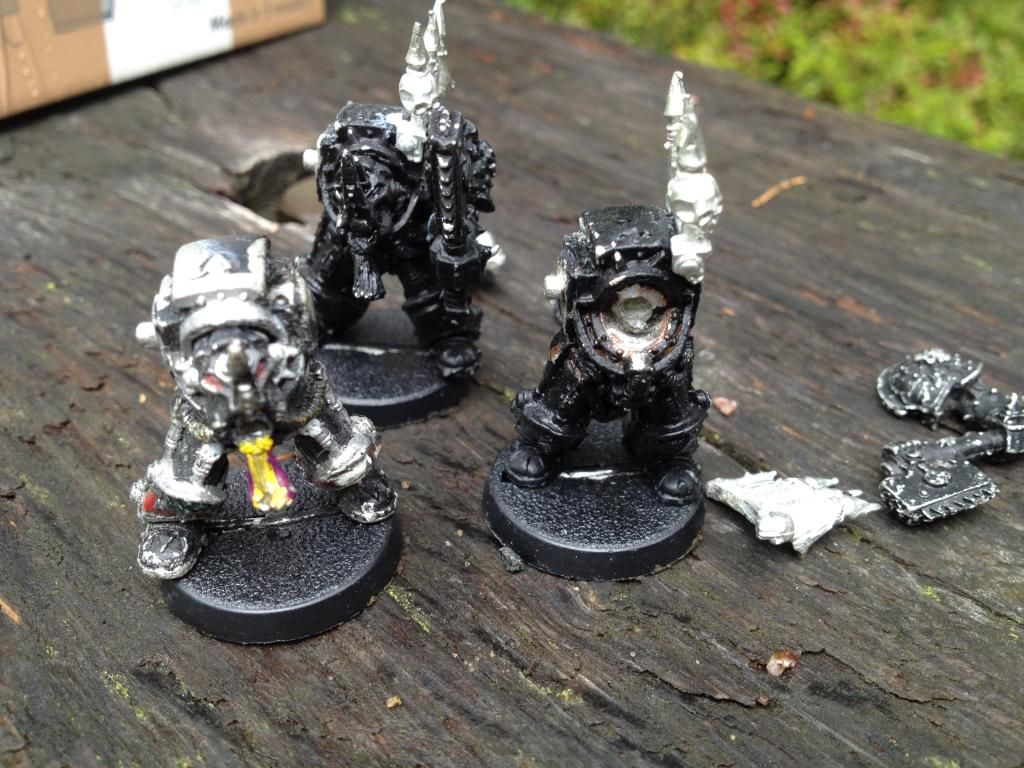 These renegade terminators are crippled beyond any Apothecary of the Adeptus Astartes but they have called upon Nurgle to save them and he has heared their pleed. Soon they will walk to battle once more as the servants of Papa Nurgle. I have much moddeling to do here since I only have one arm, but my intent is to make one with PW and bolter/melta, one with HF and CF and one with dual LCs. A banner to give praise to Papa is also on the list.
Here we have five havocs that has found their way and can't wait to be turned into a walking sound system that would make Dolby weep. These depraved renegades loves nothing more than to see their enemies die in an avalanche of pain and torment. Three blasters, one blastmaster and one champion. Now I just have one question, can the champion take a doom siren? I think I red in a tactica that he couldn't but the option is there in Battle Scribe.
Further down the road I also have planes for a squad of possessed. Just dont have the marines yet and don't know to which god I wish to dedicate them. Well, that is that for now from the dark side of my creativity.