Because of the many and obvious similarities between the old Ragnar Blackmane mini and the Krom Dragongaze mini, I am convinced that Krom was originally meant as a new version of Ragnar, but for whatever reason it was changed up to make Krom. Because of that I decided to do the right thing and ddo what was meant to be. I had to butcher an old Ragnar mini to get his chain sword, but it was definitely worth it in the end.
Once again I forgot to take a proof photo before I dived in, but I hope this one will do.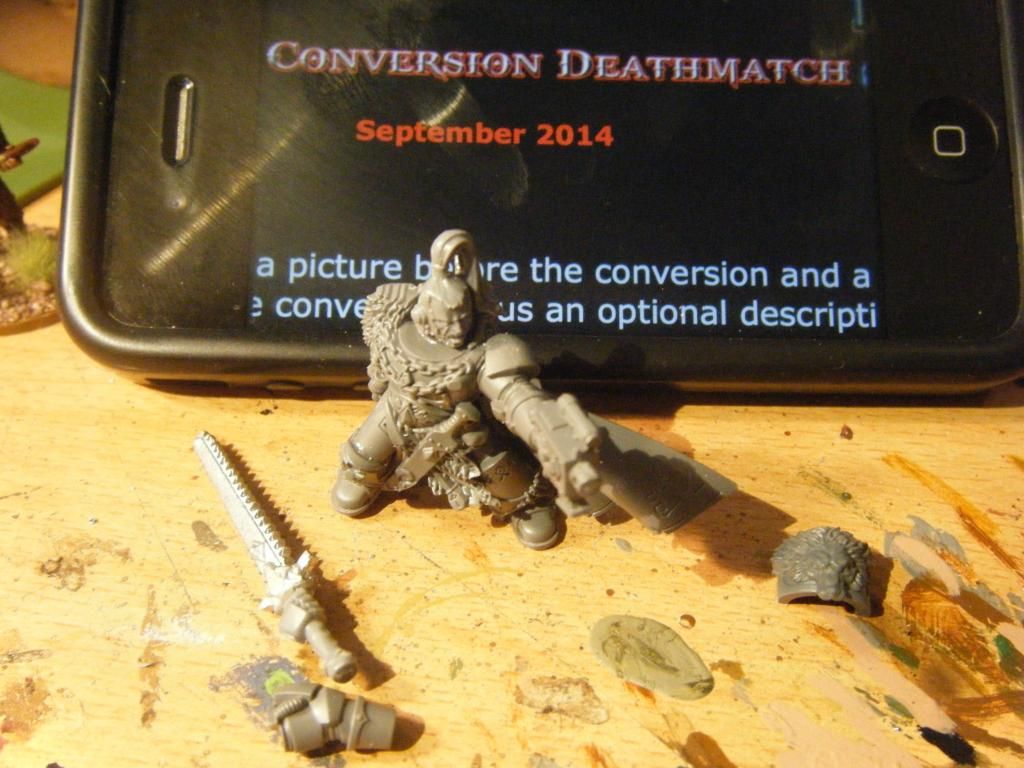 This actually turned out to be one of the easier conversions of a SW character that I've done lately. Some very careful trimming and filing after sawing off his sword so that it would fit the thunder wolf great axe hand was required, along with trimming the axe handle and reattaching the pommel to make it short enough to look like a suitable sword grip. I picked the TW axe because the angle it's holding the axe handle at is identical to Krom's axe, and I wanted the sword at the same angle.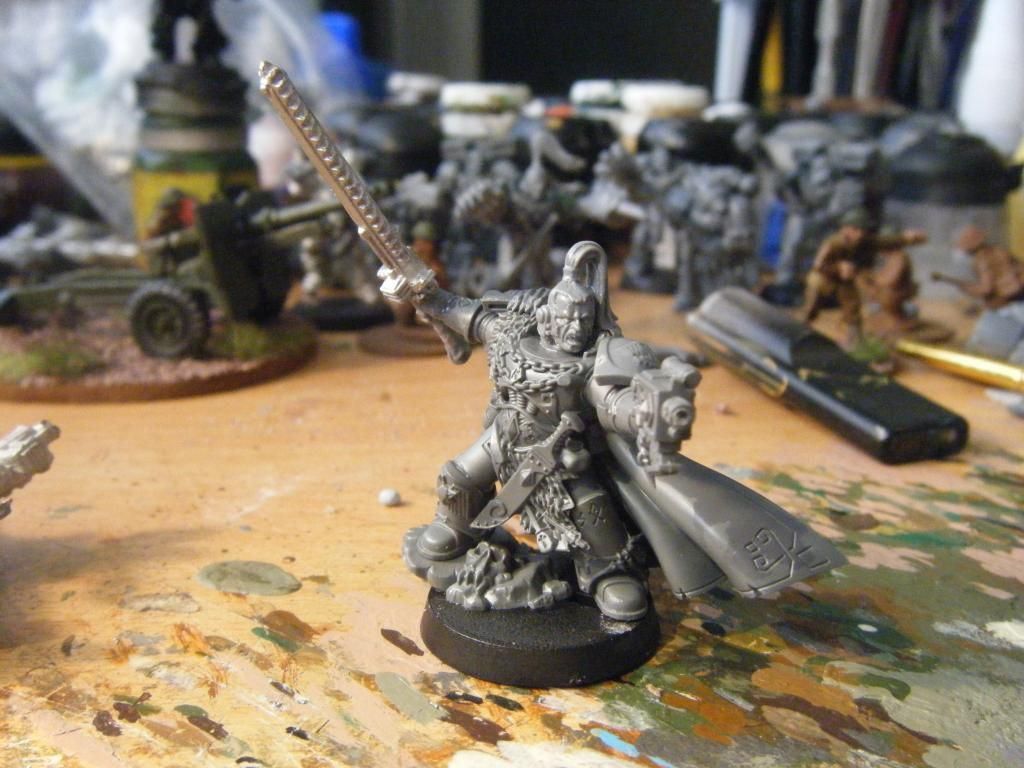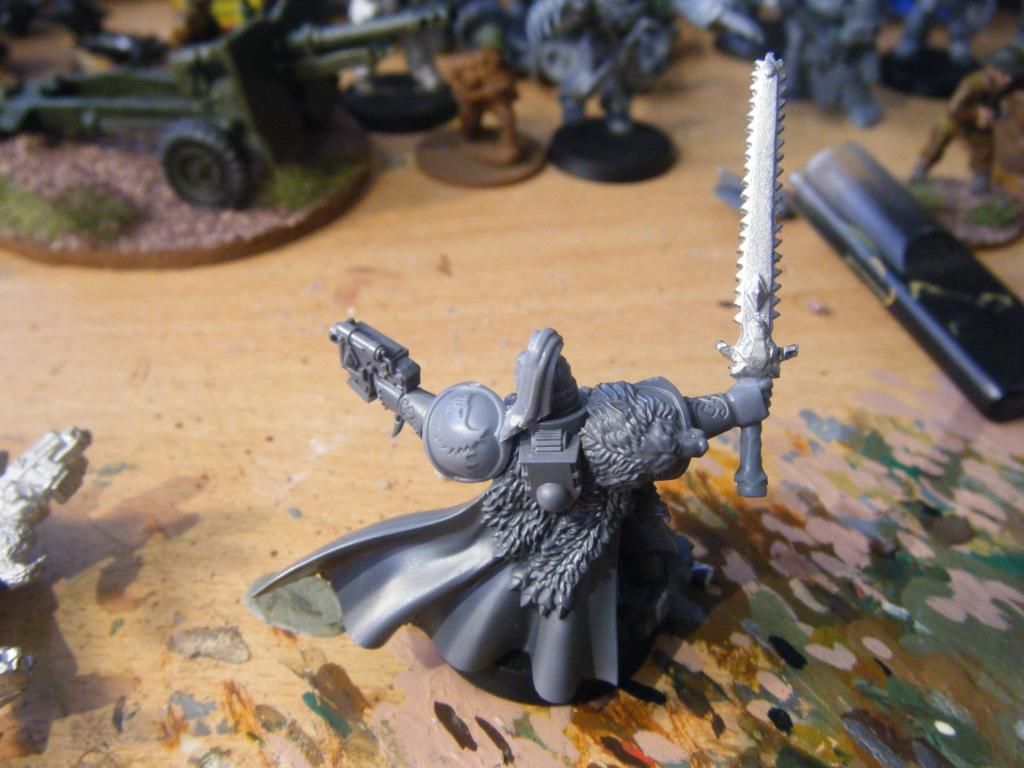 I'm actually as proud of the way I managed to get his hair to fit around his armour without having to trim a lot off or use GS. I just filed away a bit at a time until it fit how I wanted.