Discussion Starter
•
#1
•

August 2013 Voting
​
Voting is open to all members of the Forum. All entrants must vote, and cannot vote for themselves.
Each member of the Forum can cast one vote in each of the two categories by posting in this thread:
Most Innovative Idea:
This category covers the pure imagination that fuels conversions so is for the cleverest idea irrespective of technical execution
Best Executed Idea:
As well as ideas conversions are works of technical skill, so this category covers the ability to make a converted model look as if it has always been that way irrespective of how ambitious the change was.
Voting will close at
midnight GMT on 14 September 2013
.
Vote do not need to include a reason but they are encouraged.
For example, I might put:
Most Innovative Idea: The Mod Team - the Conversion Deathmatch is a great idea
Best Executed Idea: The Mod Team - the Conversion Deathmatch has been run very well.
The current full rules and FAQ can be found in the Rules thread.
This month's entries are below. There are more shots of many of the conversions from other angles in the
Entry Thread
:
Barnster
Thought I'd enter my count as Abaddon for my Word Bearers, based on a mix of Abaddon, Zhufor and chaos terminator parts
Before:
After:
Creon
My attempt at a Gauss Pylon for Apok from bits and pieces left over from my Obelisk/Ctan build and older Bits from a barge.
Before:
After:
Fiddlestix
Dragblud da scrunka's Warphead from last months MCD inspired me to make my own so here it is. I did a head & arm swap, re-positioning, added misc bits, made some barbed wire, and did a lot of plastic welding.
Before:
After:
GrimzagGorwazza
i decided to go to town on my 2 Stone Golems that i picked up from the reaper kickstarter. These will be deffdreads in my feral ork army.
Before: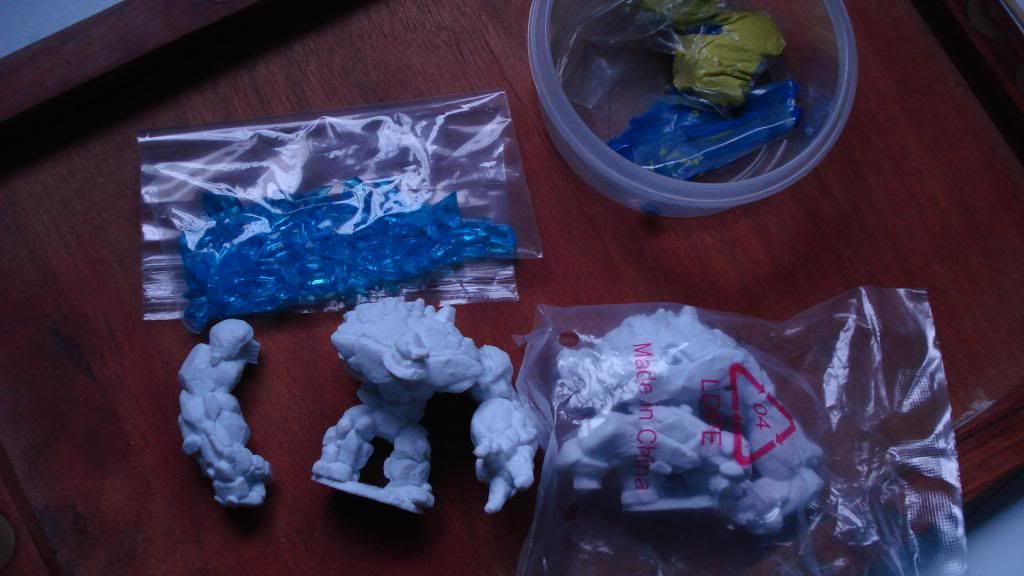 After: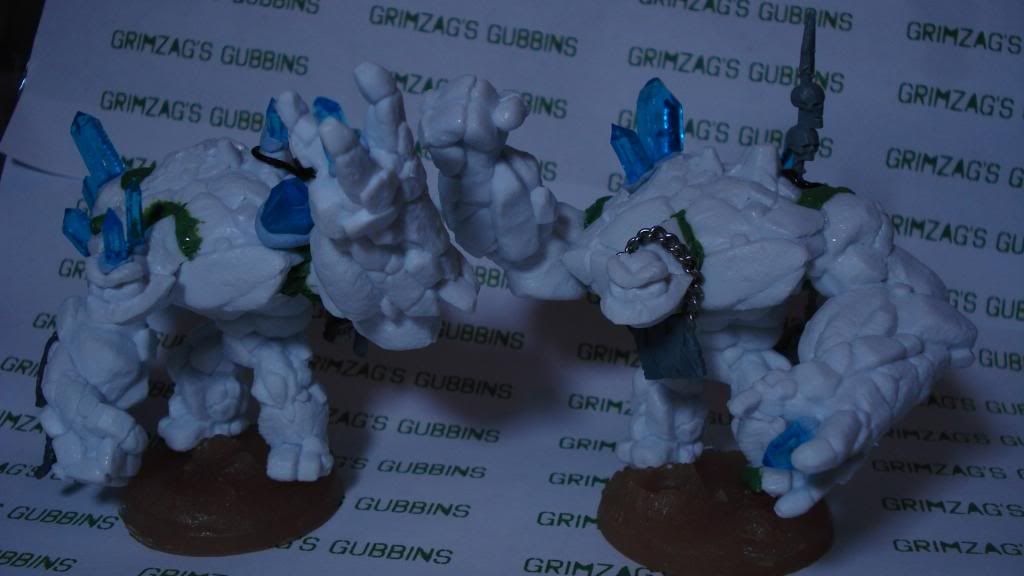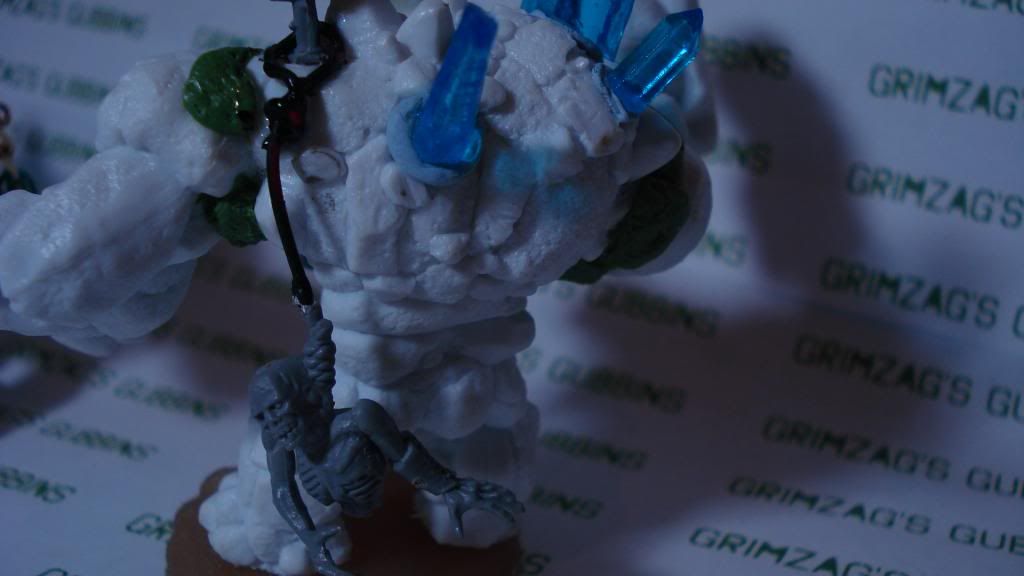 Khorne's Fist
I... decided to create the jump pack wolf priest that will count as a reclusiarch and lead my wulfen(death company) allies. I wanted his crozius to be a bit more bulky and substantial to reflect it's role as a maul rather than a bladed weapon as I always envisaged it in previous editions.
Before: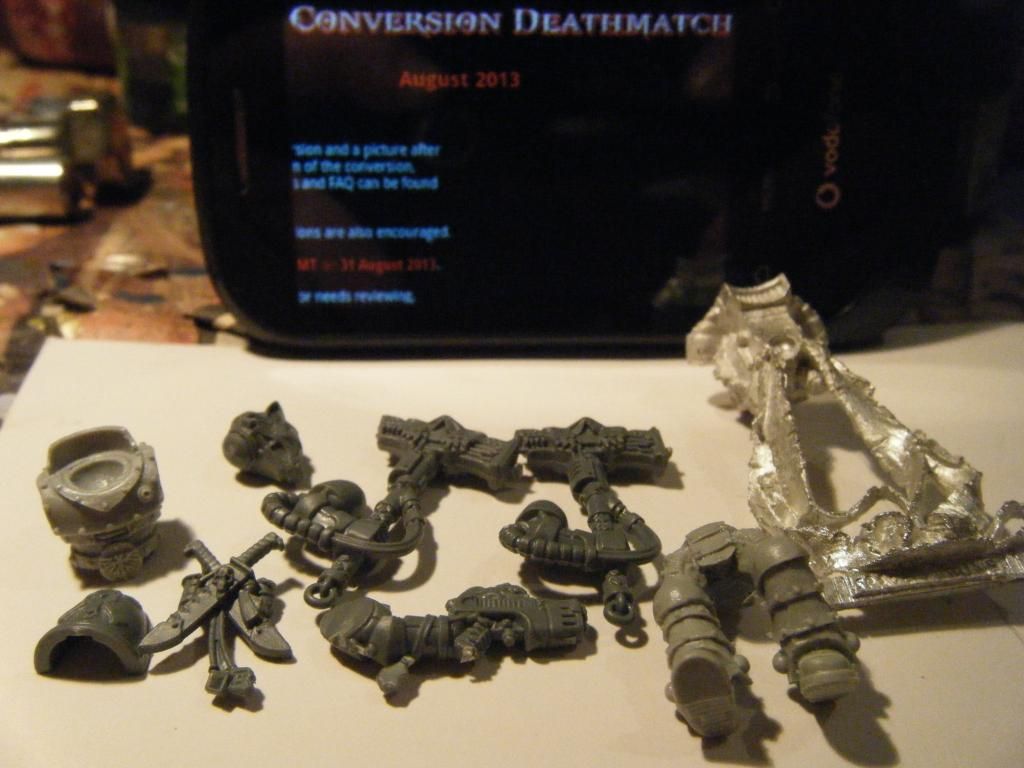 After: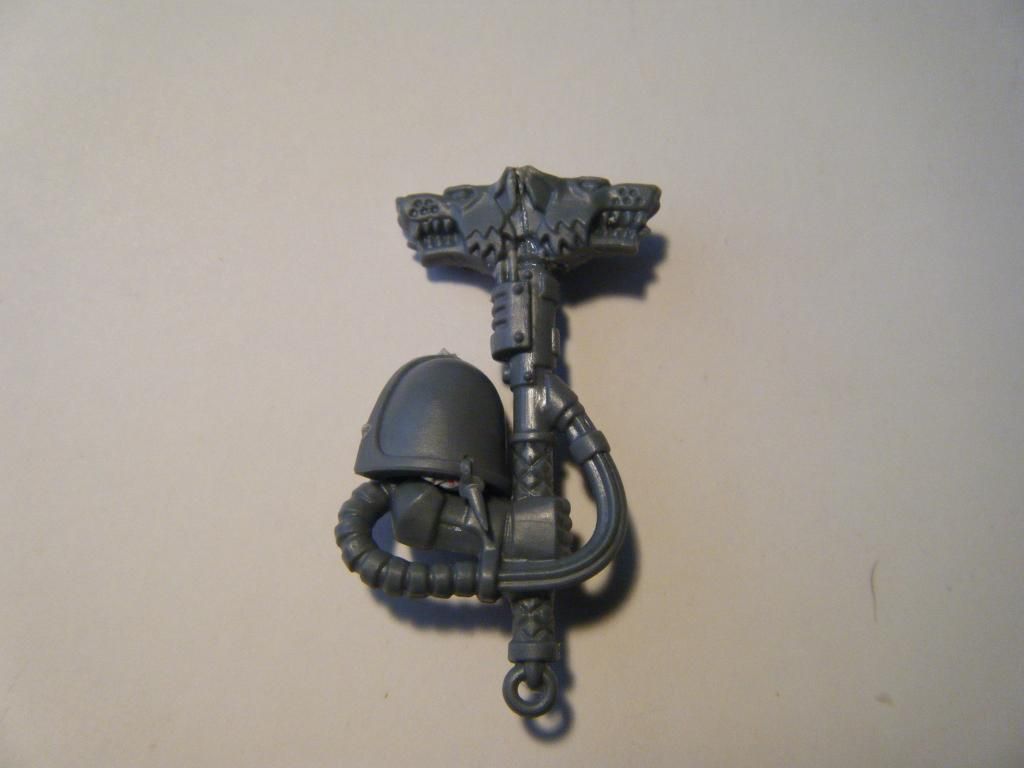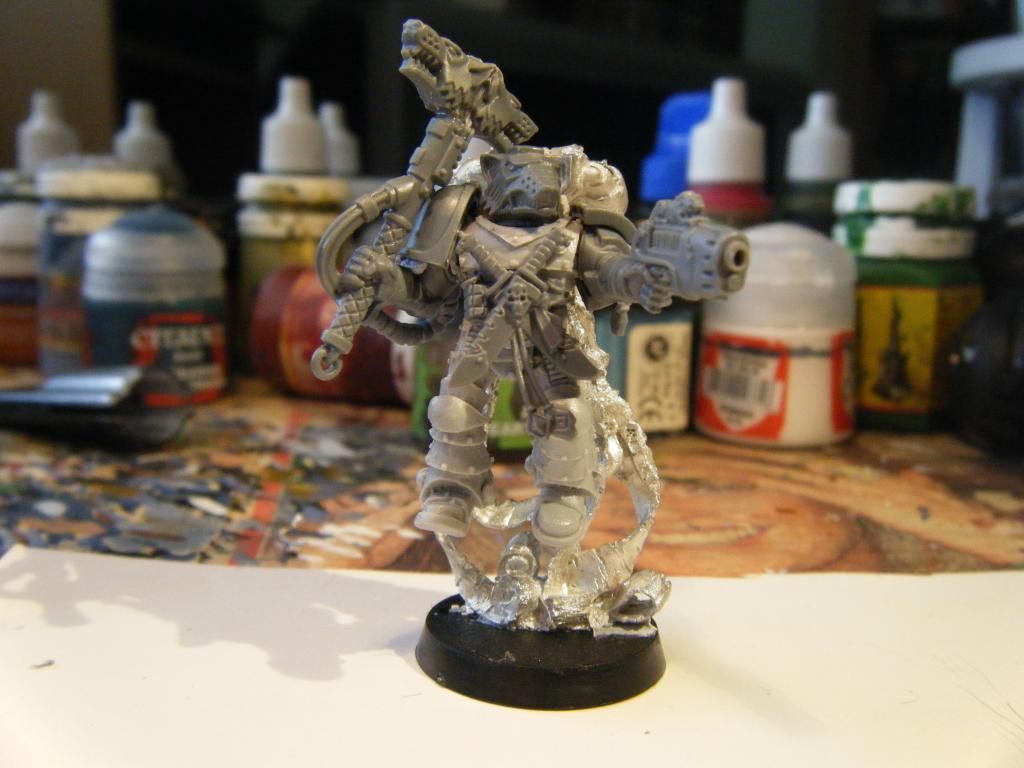 Wookiepelt
Here's my first attempt at a conversion using two SM bikes plus bitz to create a Quad Attack Bike...
Before:
After:
Veteran Sergeant
I love creating "Looter" Marines. Instead of a typical pose with him wielding the knives, I decided to go for the implication of movement and drawing one of the blades cross body.
Before:
After: