Hey everyone,
I've been a member of the forums for a few years, but only began posting recently (on the projects forum).
I believe I bought my first GW minis around age 10 (circa 1996) -- an Epic 40k Space Marine army. My friends and I would just play with them as we would our micro machines, which is to say not actually play a game involving dice rolls but just sort of have an all out PEW PEW PEW BOOM AAAAAAAAAAAGH battle.
It was due to the expense that we kept our distance from the larger scale 40k minis, but once we started getting that sweet allowance money we were in. Over the years, I bought plenty of miniatures of varying armies, but never had the discipline or interest in the actual game to build a single army and play properly. Space Marines were my old favorites, specifically Blood Angels and Space Wolves.
About 10 years ago I foolishly gave away all my GW minis, bits, and paints. I don't know what crossed my mind. Easily hundreds of dollars of crap, gone in an instant. I regret the decision to this day.
At any rate, I've kept track of the game over the years very closely. New editions, new miniatures, new armies; it's all been too tempting!
Recently, I had a little money burning a hole in my pocket, so I decided to take the plunge. Demons have been a lifelong fascination of mine, and I do so enjoy the role of the villain more than the hero, so Chaos Space Marines were the natural choice. It wasn't long before Khorne slapped his bloody collar around my neck, and I took vows to spill oceans of blood and collect mountains of skulls in his name. The other gods, while great, just don't resonate with my soul the way the blood god does. As you can imagine, I listen to plenty of metal. My girlfriend once had to endure 4 months of the entire Megadeth catalogue.
Literally nothing
else was played during that time. The fact that she didn't mind proves she's a keeper.
I don't believe in paying full price for anything, if I can help it, so I've bought just about everything in my growing army off of ebay. This has required some TLC to fix broken bits, and allowed me to customize things, which I enjoy greatly. If you like, check out the Projects forum to see what I've done so far.
My name is Alex, I live in Los Angeles, I'm a falconer, and a recent recipient of a B.S. in environmental biology. Attached a picture for fun.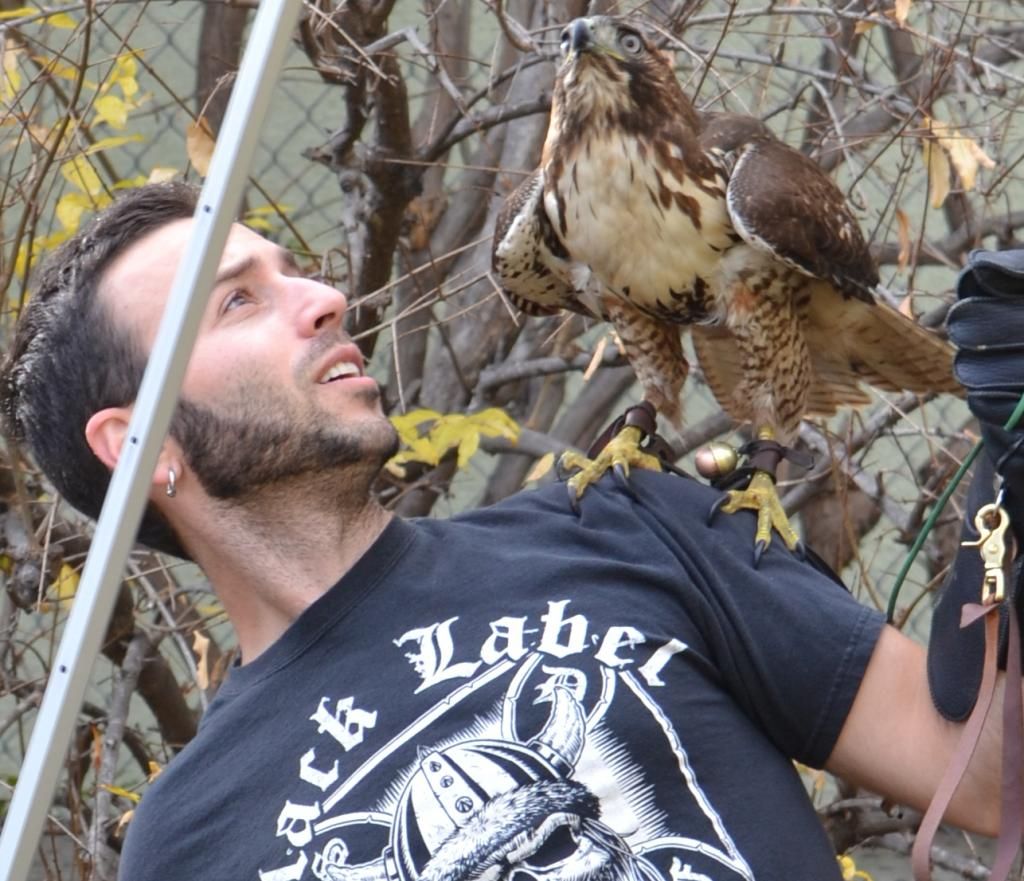 Looking forward to getting to know the folks on this forum. I've learned a ton about the game from this forum, and hopefully in time I'll have something worthwhile to contribute.
Cheers.