Discussion Starter
·
#1
·
This'll be the thread for the progress of the Lions Rampant 5th Battle Company as it is painted. I do intend to paint and assemble the ENTIRE battle company, including Rhinos-- I'm getting the Battle Company box, but I went ahead and built a Command Squad and the Chaplain seperately, just because I wanted to do them up a bit more than what I could do with the contents of the Company box.
Brother-Captain Athos d'Elyseè, Captain of the 5th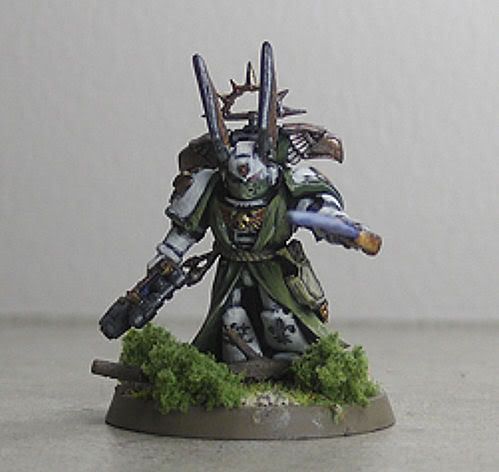 Brother-Reclusiarch Crassos, Company Chaplain
Preacher Delios, Company Champion
Apothecary Nicius, 5th Company Apothecary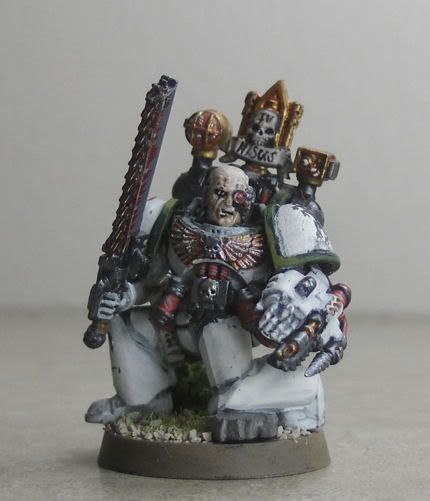 Command Squad Athos
Please excuse the blurry picture-- I'll take a better one shortly!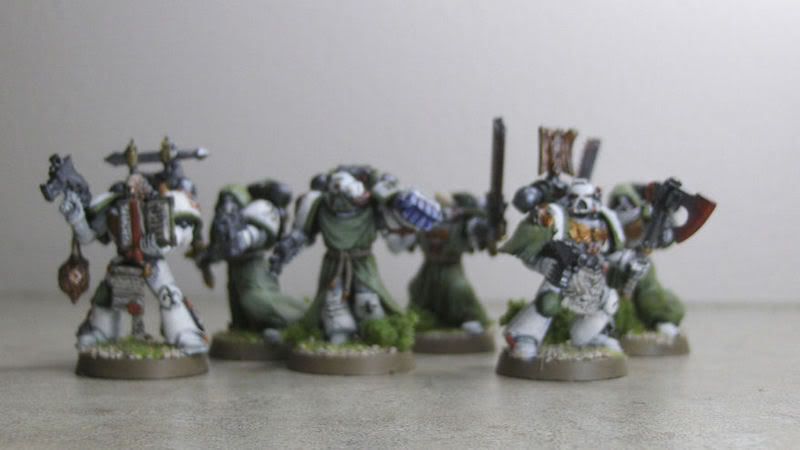 Brother Titus, Bearer of the 5th Banner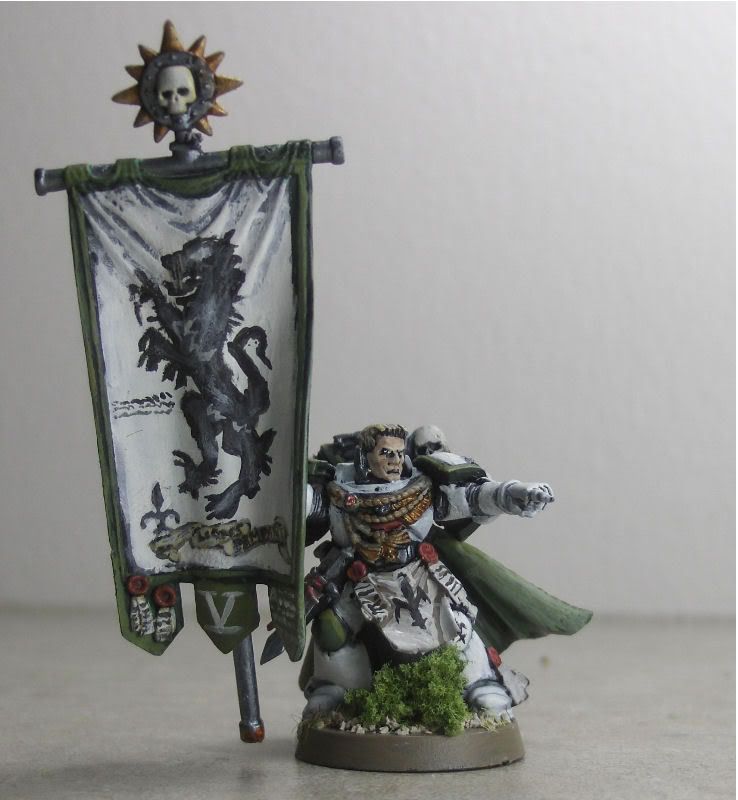 Everything is done over a black undercoat. For the white armour, I do a thin layer of Adeptus Battlegrey, then a thin layer of Astronomician Grey. Then, I paint a thin layer of Skull White over it, thin enough that you can still see the grey through it. I then blend Skull white down to have a solid white look while maintaining some shading.
The Chaplain actually has a 50/50 mix of water and Adeptus Battlegrey as a basecoat over Chaos Black. I decided to have him be a very dark grey instead of black so he wouldn't look so very dark next to the other Lions Rampant. The highlights are just variously watered down stages of Astronomician.
As squads are completed, I'll post 'em up here. Next up are some spare heavy weapons guys, as I still don't quite have the cash for the Battle Company yet.