Discussion Starter
·
#1
·
Hey everyone
As some of you may seen, i have entered this months conversion competition with my tank hybrid.
I will be attempting to combine a Leman Russ with a vindicator to make a much more bulkier looking tank. I am really not a fan of the Rhino chassis so i am going to use the tracks etc from the Leman Russ instead.
I have started this thread to show the step by step of the construction, just in case anyone wants to recreate the end result themselves. Plus im sure i will definitely end up needing some advice as the project gets going.
So here is the start of the project: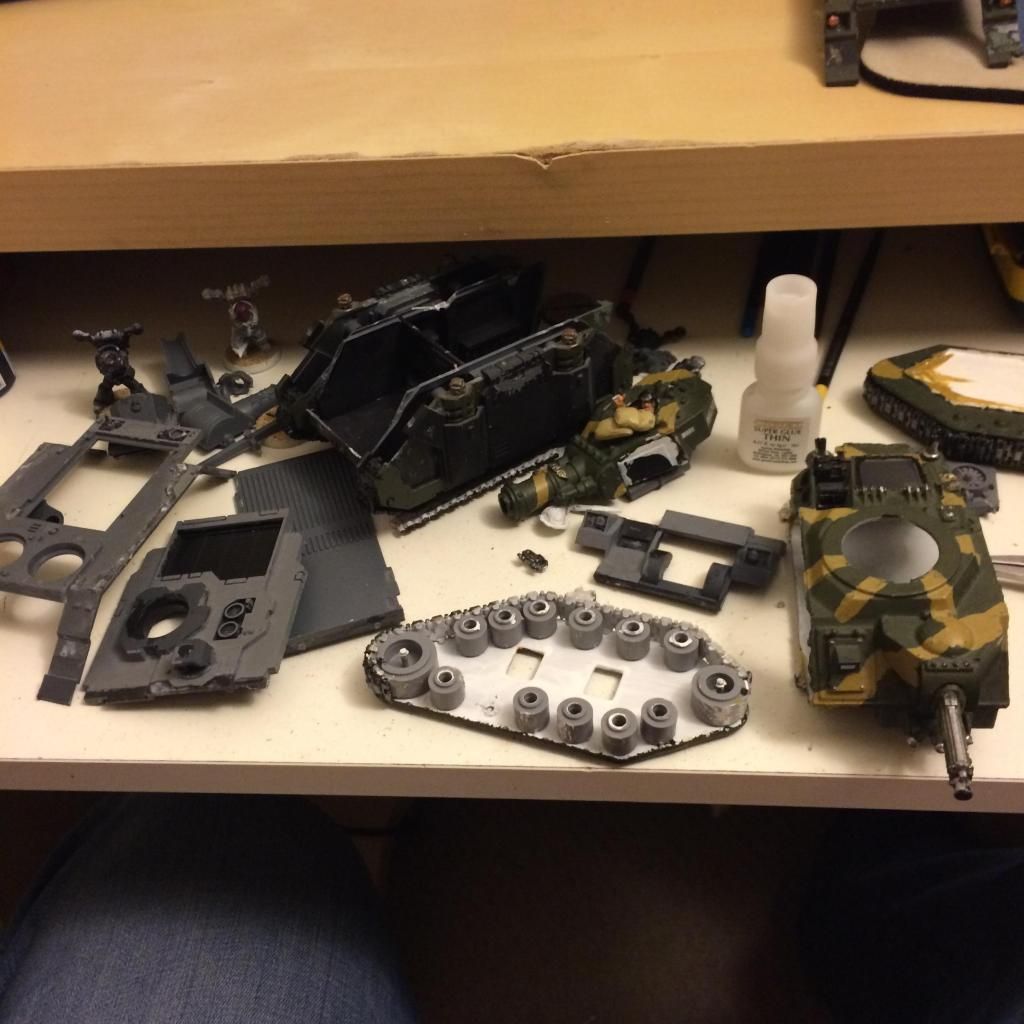 Both tanks i have had for a while, in fact the Demolisher is very very old, dating from my very first foray into warhammer whilst i was in primary school. So it has been painted many times, so i am going to have to paint strip the sections im using before i get really into construction. However im really happy im still able to use parts of this model that i have had for years
Thanks for looking and stay tuned for progress.
Cheers,
The Gunslinger