well this is how i might paint my Hakanors reavers, if i don't do Iron warriors
my camrea also is very s***! so the pics might not be to good sorry.
i painted it on the warhammer fantasy slota base due to them being bigger and that the model won't get in the way then, any questions PM me.
just when you do paint it on the model try and have a test one to see if you will like it thin and lots or thick and not much or a mix of both.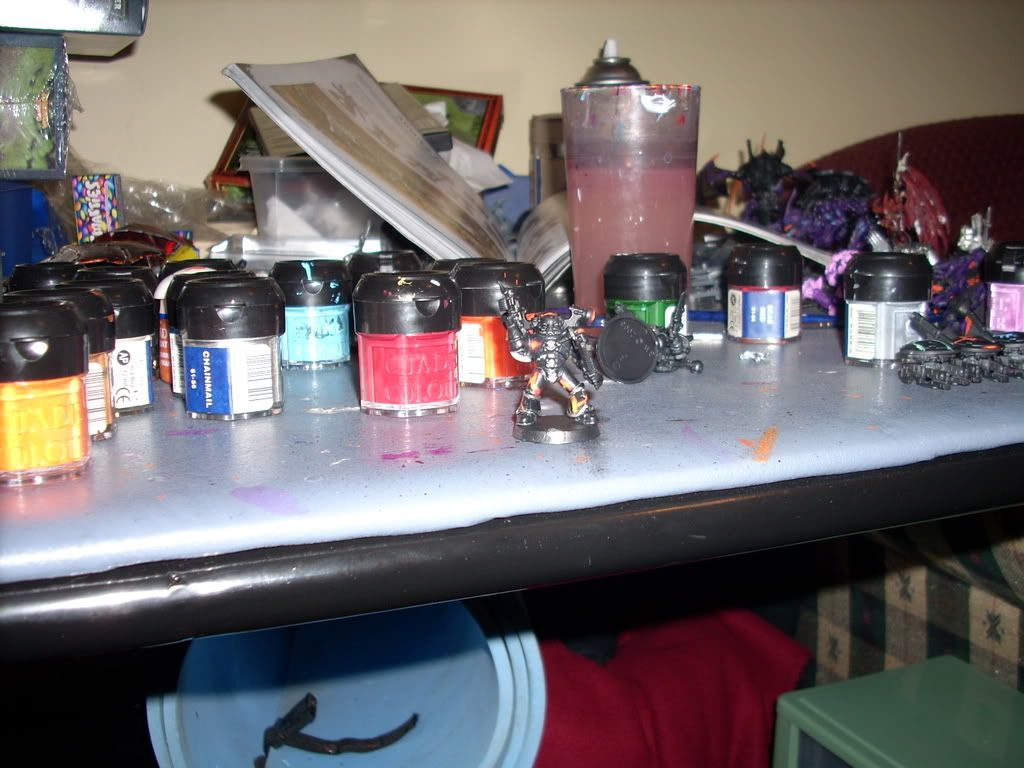 W.I.P
step 1
paint red gore in the way you want i guess.
step 2
paint blazing orange over red gore and maek sure it's thinner then the red gore.
step 3
same thing but fiery orange over blazing orange same as last time make it thinner then the blazing orange.
step 4
i kinda of dry brushed this on it's just to add to the fire effect, the yellow i used sunburst yellow
well that's how i painted my lava effect on marines.