Discussion Starter
•
#1
•
Hello all;
Thought I'd show off some work I've been doing for my major project for product design - Essentially a cityboard in a box.
Images of prototypes and concepts: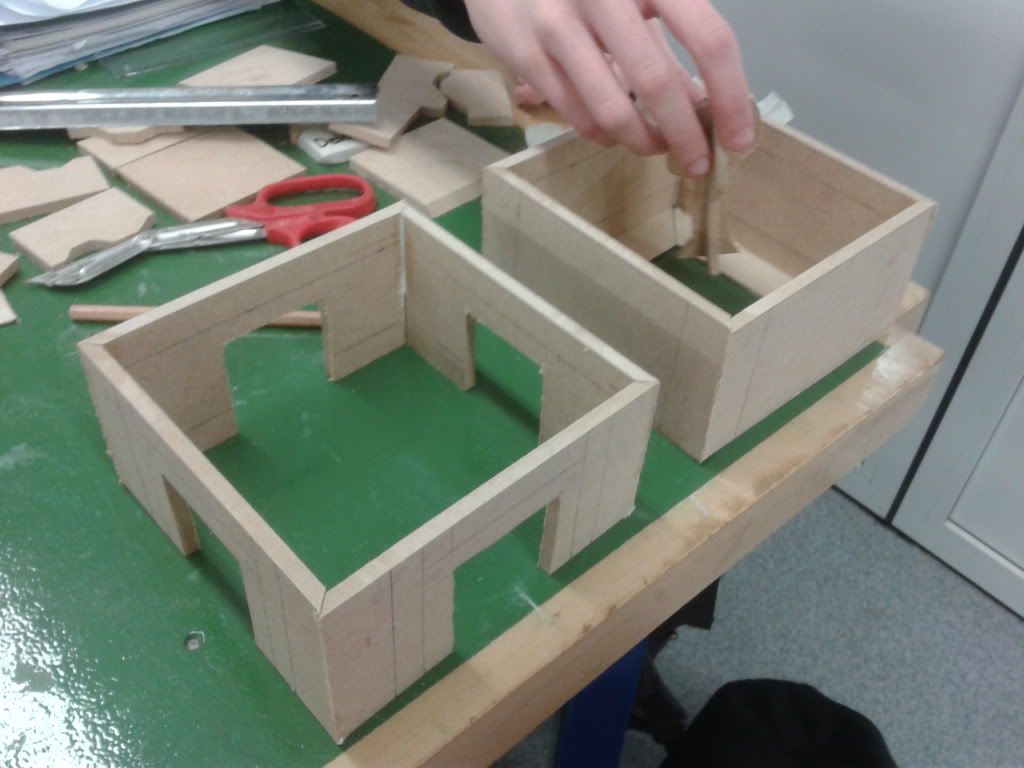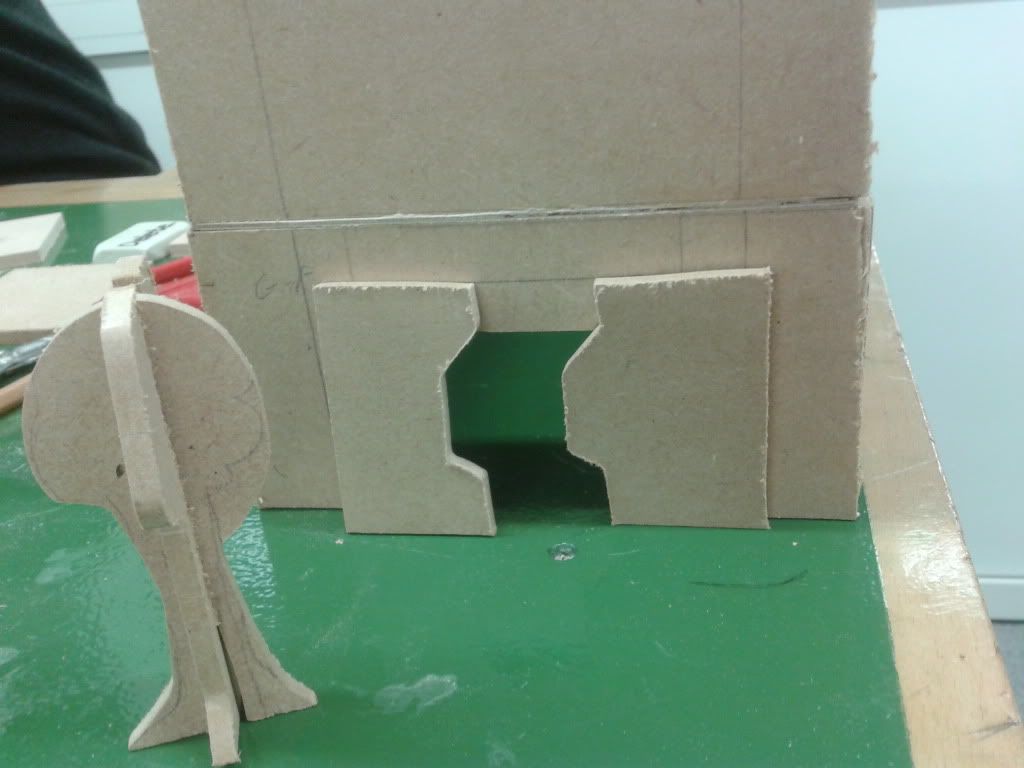 These were just mock ups made from MDF in ten minutes to get a rough idea of size and scale. In the end each of these walls will be magnetised so they can 'flatpack' down and fit into a case which I will also be making.
This image is of my first attempt fresh off the laser bed.
I like the design because of how simple it is, plus they can stack together in theory to the roof if you so wish.
This is a 'floor' section which is set on top of a lower level to give a walkway for models to stand on.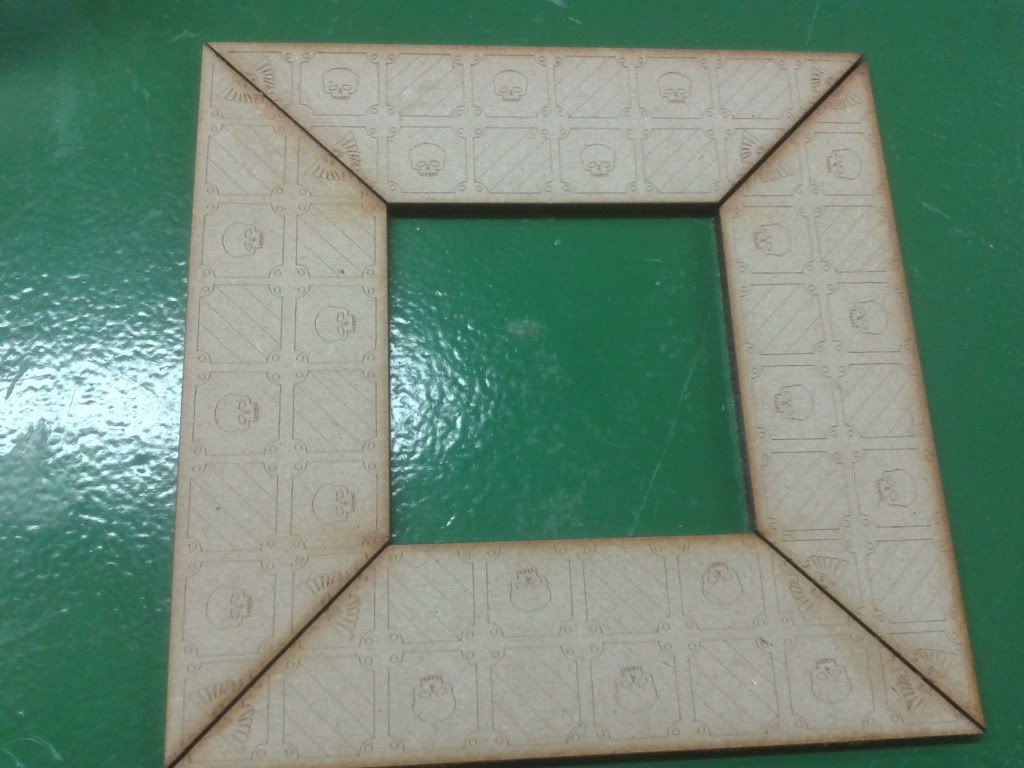 Close up; These were only rastered on as opposed to engraved to save time for a prototype hence the faint line at the minute. Hopefully you can see how the eagle spreads over two sections after being mitred.
An image of a glued together building (not magnetised) a cool quirk of my drawing I didnt realise until actually cut out was that the eagle again lines up with the next section when mitred.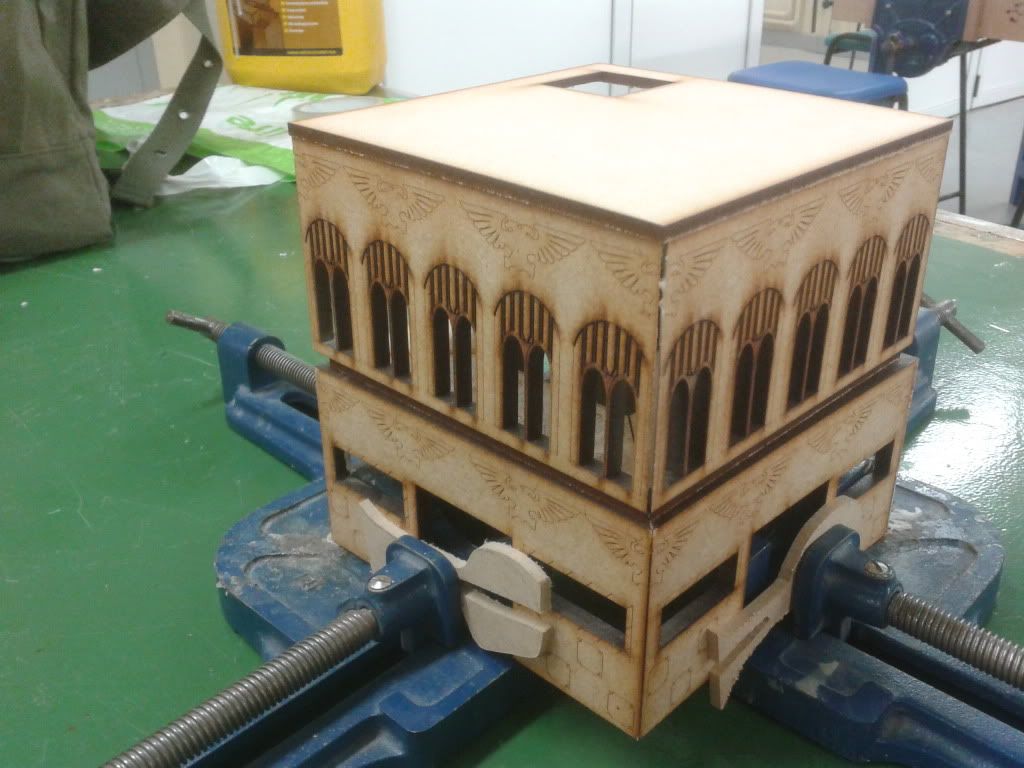 Comparison: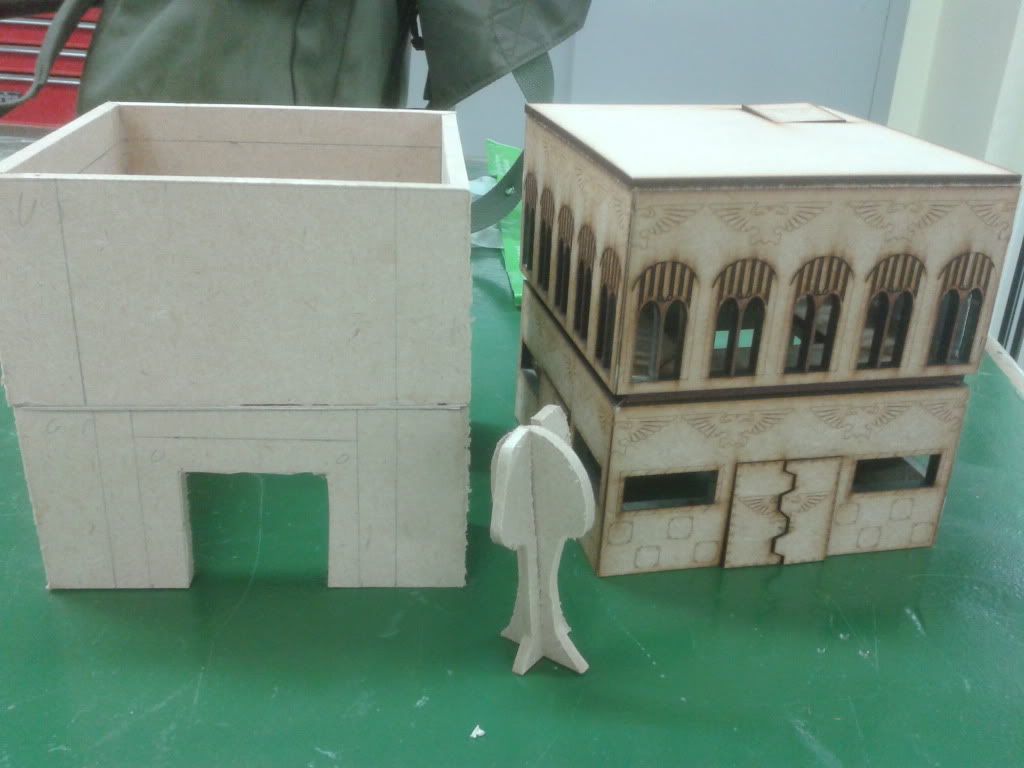 Floor was about the right size, but not wide enough to sit level on lower floor. Intend to tweak this on drawing.