So, i'll be picking up 2 sets of AoBR Orks the Saturday and decided to do my army as a Freebooter "type" army, with a Western/Steampunkish theme(think Trigun). I ordered an AoBR Warboss to start my army last week, and started on him.
Warboss Kwikdraw concept: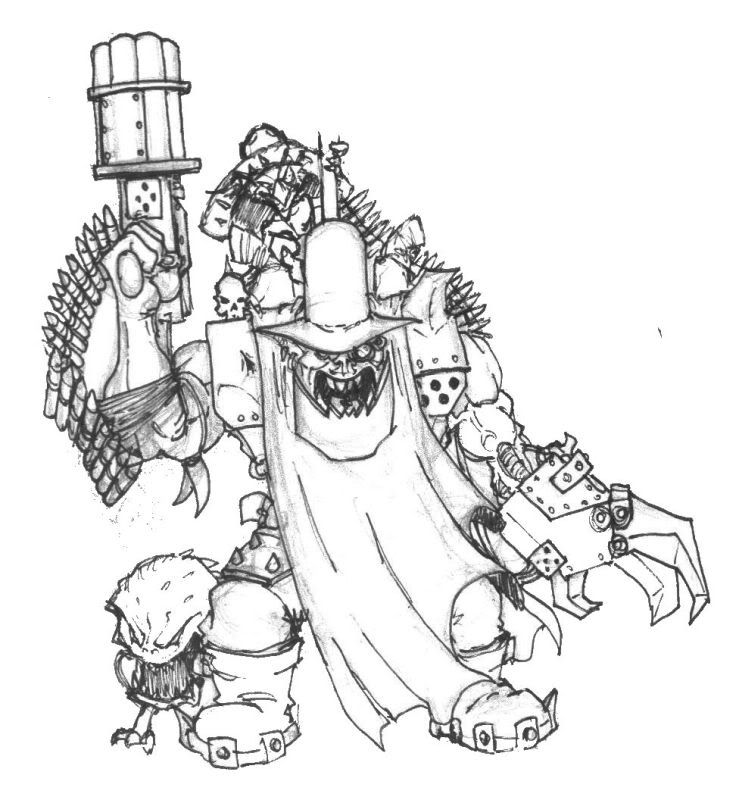 Beginnings of Warboss Kwikdraw: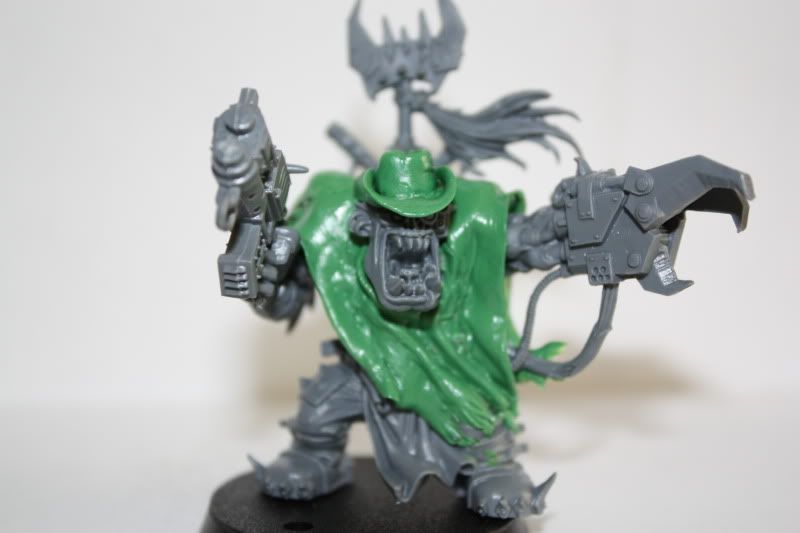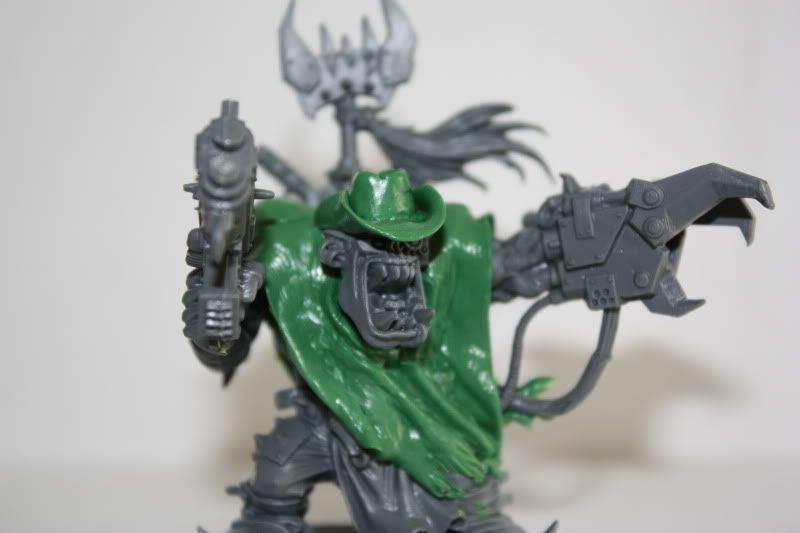 Still gotta lotta work ta do. May go back to the "tall hat". Might change gatlin Pistol to a Uge' Revolver
Also started designing my Big Mek: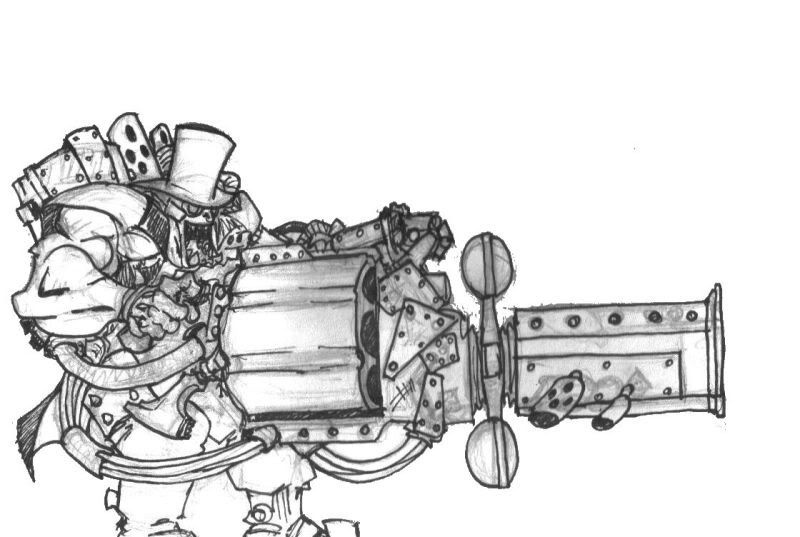 The SAG fires Snotling "bullits"