Discussion Starter
·
#1
·
So I've got a tournament upcoming at the end of this month (Lords of Terra) which means I need to paint a lot of guys for my Tyranid army in under 2 weeks! I just got my bases in and have been working on some stuff before this but due to work and my thesis I'm a bit behind. Thought I'd keep my progress checked here and see how we go! The list is as follows:
HQ -
Tyrant w/BS & LW, Paroxysm, Leech Life, HVC, Old Adversery
Tyrant Guard w/LW
Elites -
3x2x Hive Guard
Troops -
2x11x Termagants
2x Tervigon w/Catalyst, Onslaught, Adrenal, Toxin, Cluster Spines
Fast Attack -
3x Raveners w/Rending Claws
Heavy Support -
2x Tyrannofex w/Rupture Cannon, Cluster Spines, thorax swarm (one with S5 template one with 2+ template)
Atm I've got 10 gants + 1 tervigon "completed" with around 20-30 gants half done and everything else needing work + the bases (and most importantly only one t-fex and tervigon fully converted so need to finish up the 2nd tervigon and do the 2nd t-fex). A lot of work ahead of me...I expect cheering on.
So, here's my trial gant (won't take a pic of them until they are mass completed), T-Fex conversion unpainted and Tervigon mostly painted (need to touch up and do highlights on talons). It won't be my best work due to the speedy nature of my painting but going for a very organic and rough look (those of you who know my other painting will know I prefer a very clean and stylised look) but I think it fits the Tyranids.
Trial Gant: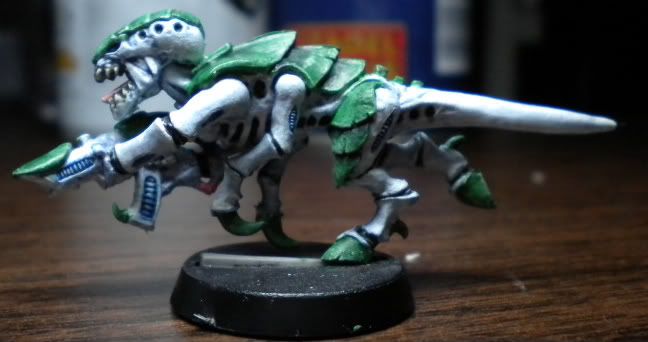 T-Fex Conversion (which has added tendons since these pics):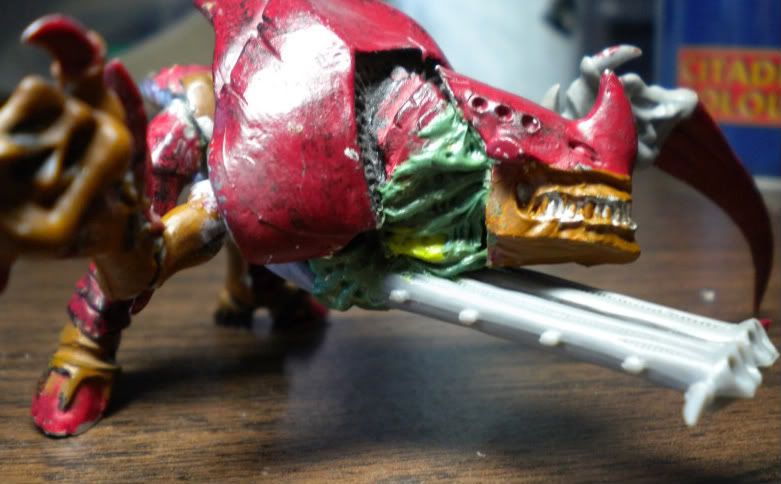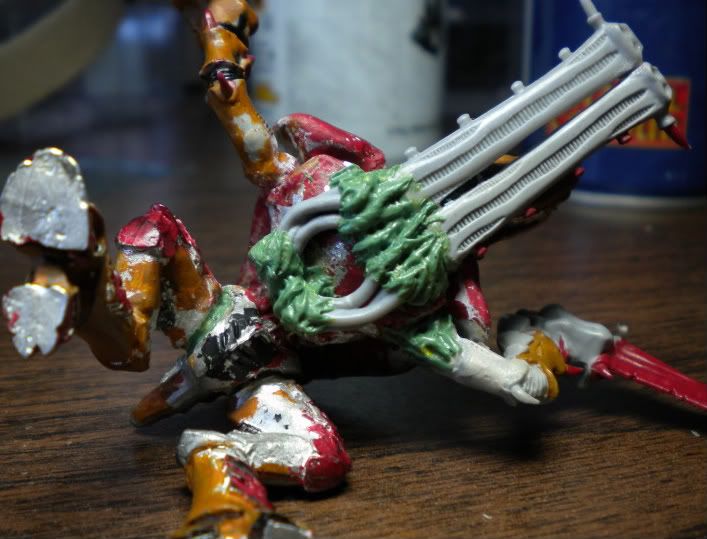 And the Tervigon (hard to see the egg sac from these pics as legs in way, can take an underside pic if requested):