Hey all! The other morning, while I was working on my
hierophant
, I dropped a bottle of liquid water on a box of chaos marine figures. This is what it looked like afterward.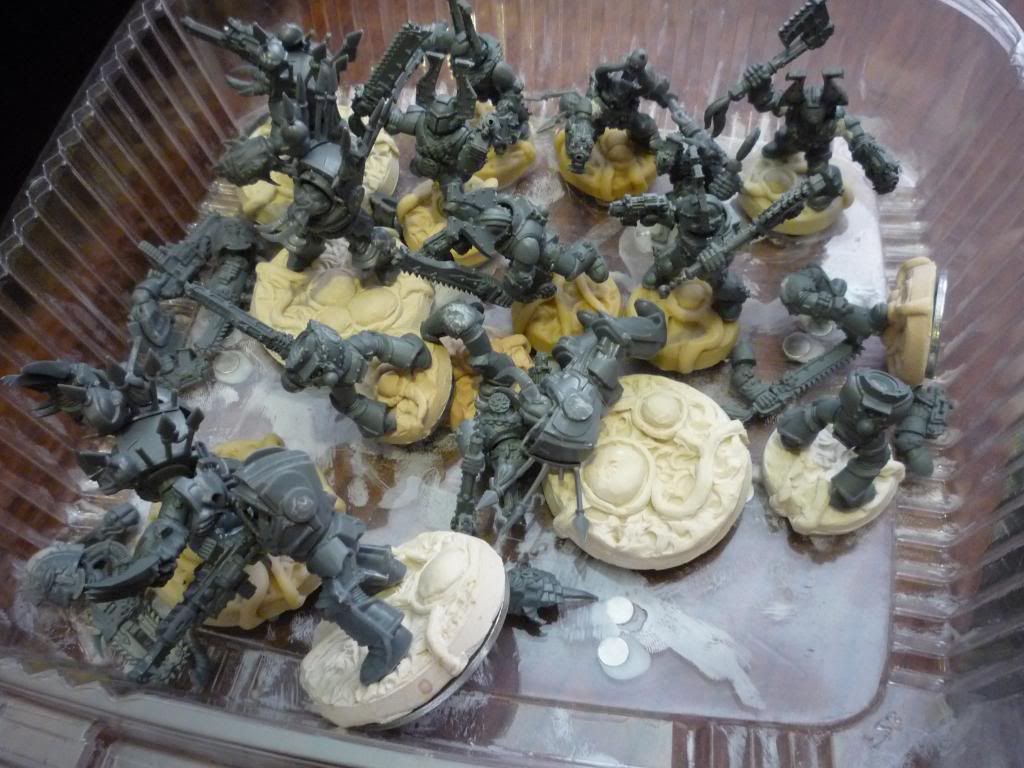 Now, rather than be upset about it, I figured that I'd look at the bright side: I have an excuse to get around to magnetizing and converting the terminators that have been mocking me from the shelf for a year. Also, I have an excuse to start a project that I can finish in a reasonable amount of time. Unlike a scratch-built bio-titan. So here's the terminator squad that I'll be working with: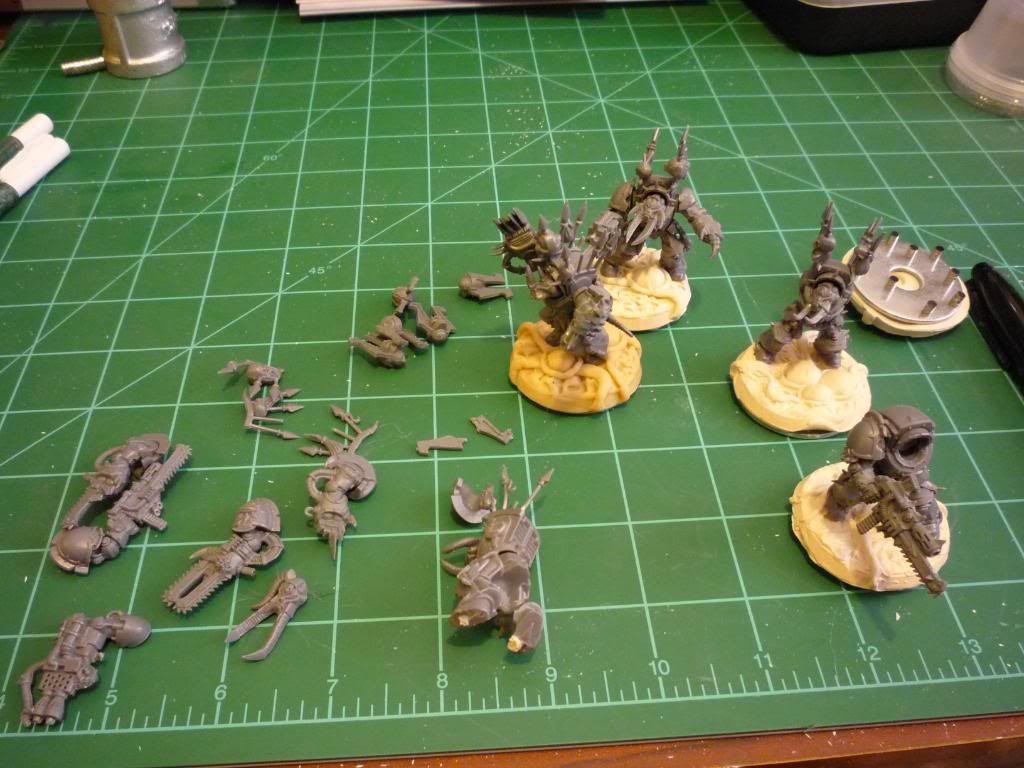 Step one: Harvest Khornate bunny ears to attach to their hoods: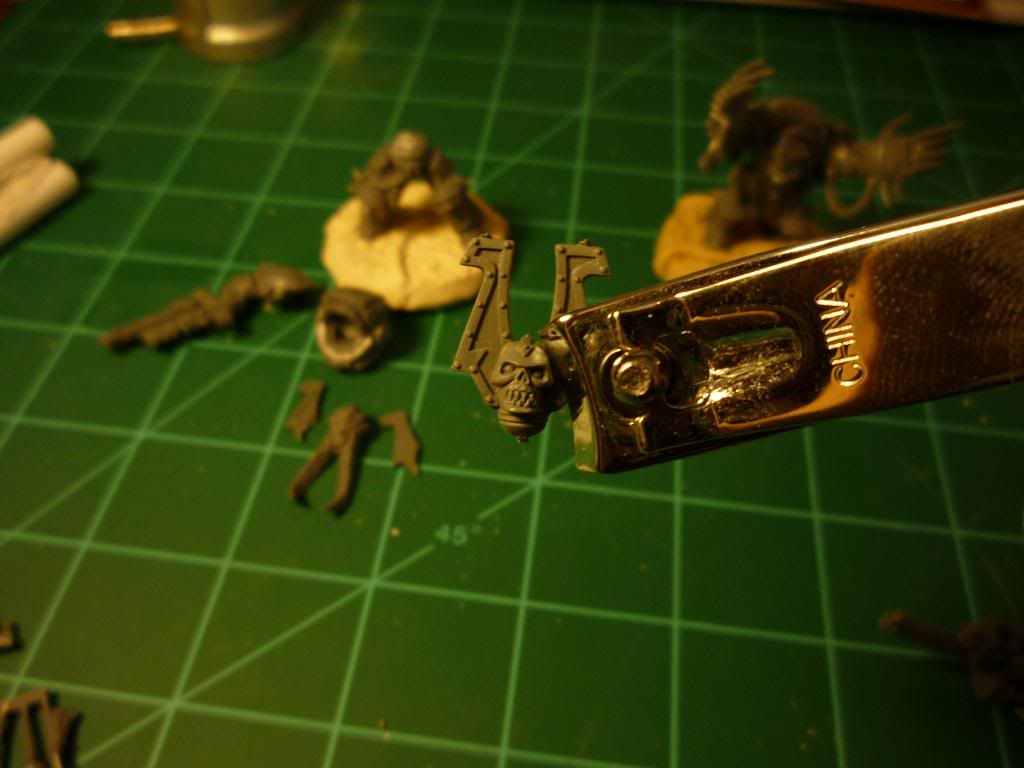 Here's most of the bits that I'll be working with, pried apart and laid out, note that all of the guys now have bunny ears attached.
Magnets!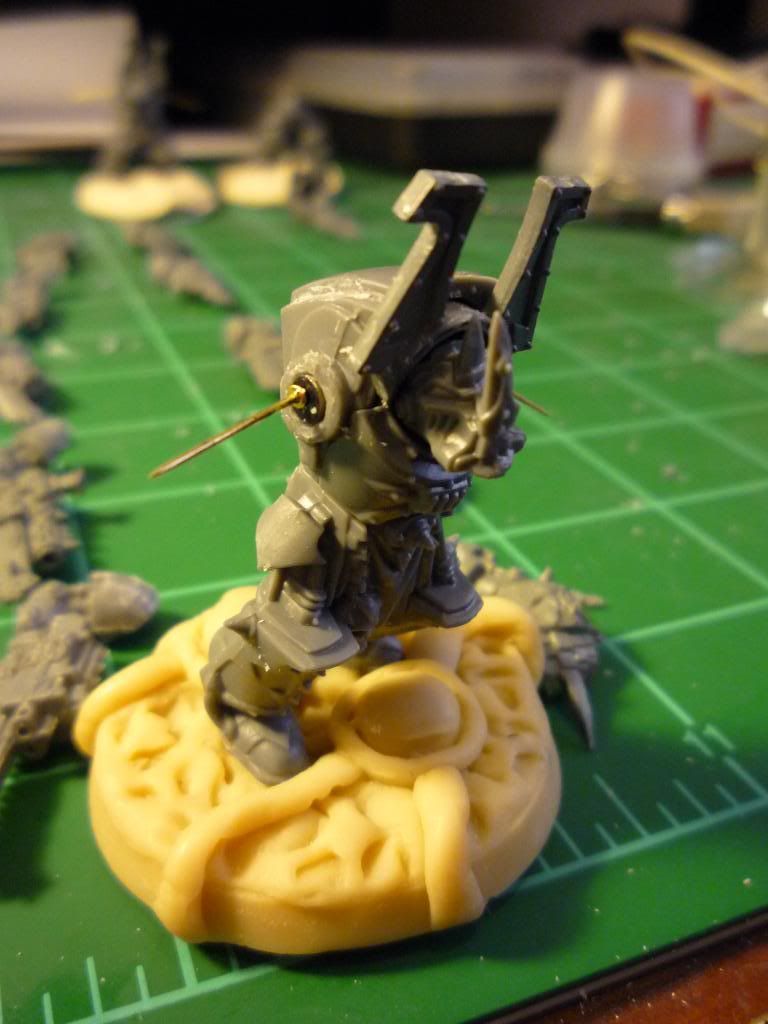 Next step: remove all those silly demon faces that are all over the terminator armor:
And the last step for today, freehand an icon of Khorne on the back of a terminator, and World Eater teeth on the shoulder pads.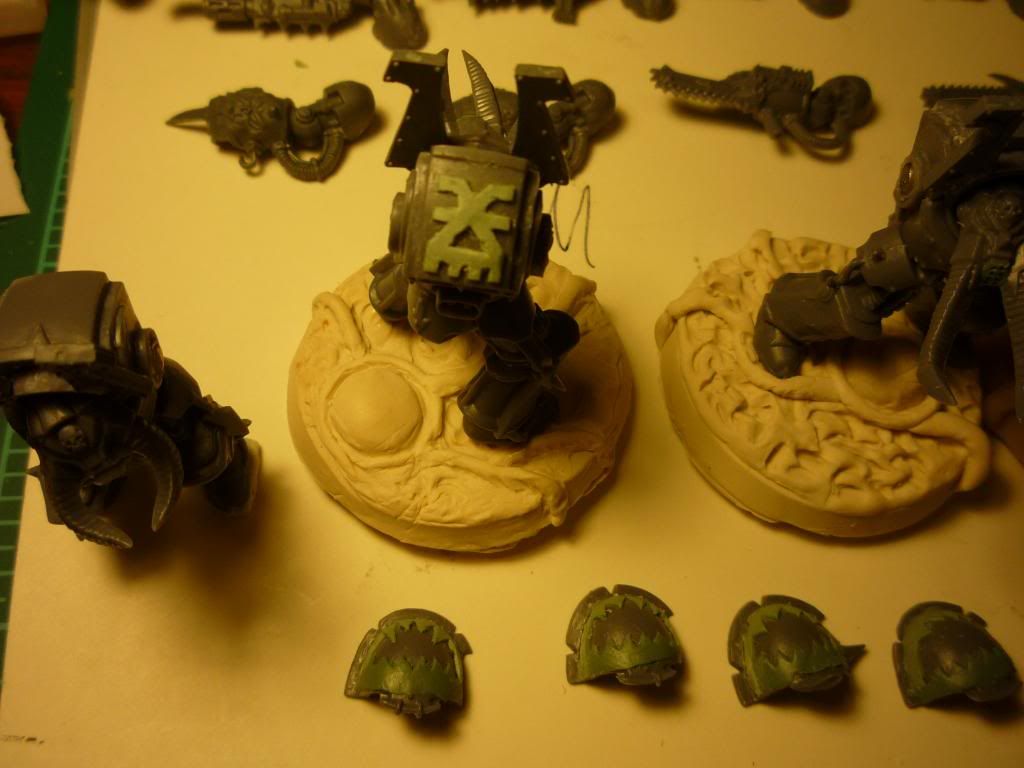 Soon, I'll finish the shoulder pads, add khornate decorations where those faces were, and find some way to keep the arms magnetic and replacable whilst allowing the shoulder pads to remain fixed. I do not plan on sculpting 27 of those things.