Discussion Starter
·
#1
·
Right so my Dad comes in from work, saying:
'Nick there's some of Tom's old warhammer in the car for you';
So naturally I'm like 'OH MY GOD', And it turns out theres alot of Dark Eldar!!
Now my problem is; It didn't come with a codex! So I'll wait for that...
So I have no idea what I now own, So i'm going to ask if someone could tot up roughly what models there are here; and how many points it would be (Obviously with no actual point costs)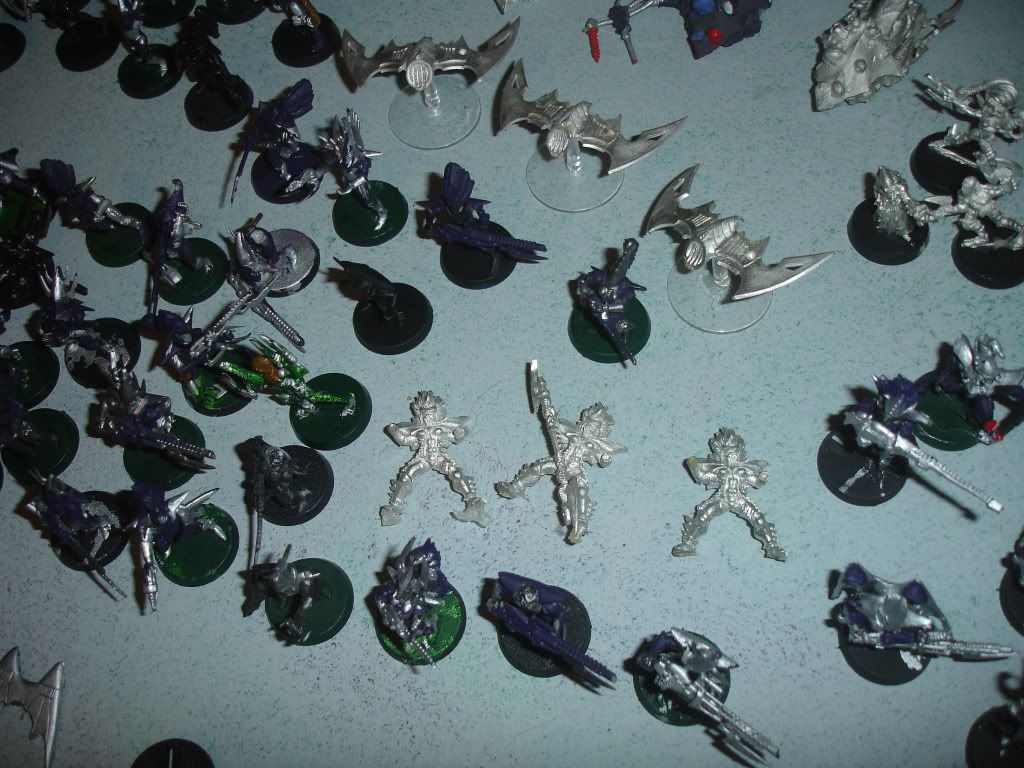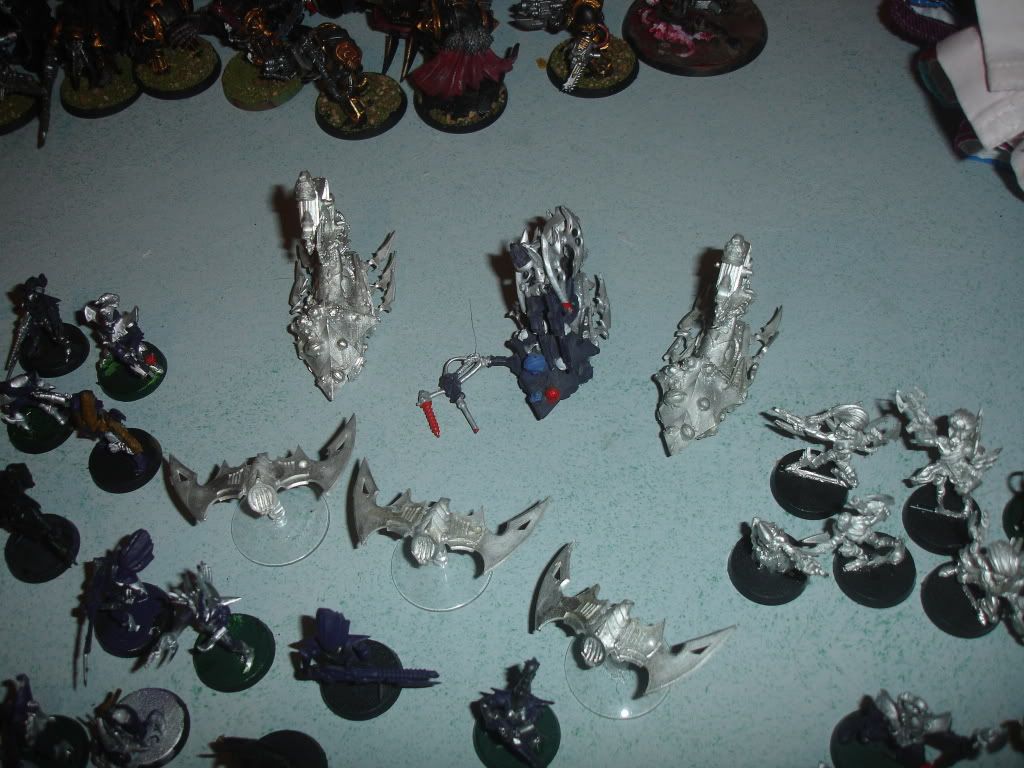 Excuse the horrible paint jobs, Not done by me! I will fix them up, if i decide to use this army!