Here ya go. I couldnt take a good photo from the back so here is a pic of the cloak.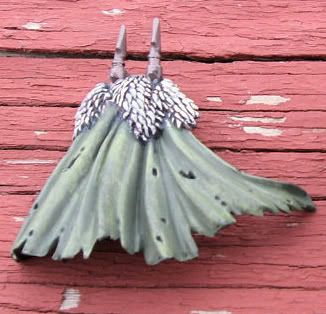 Here is a shot from the front.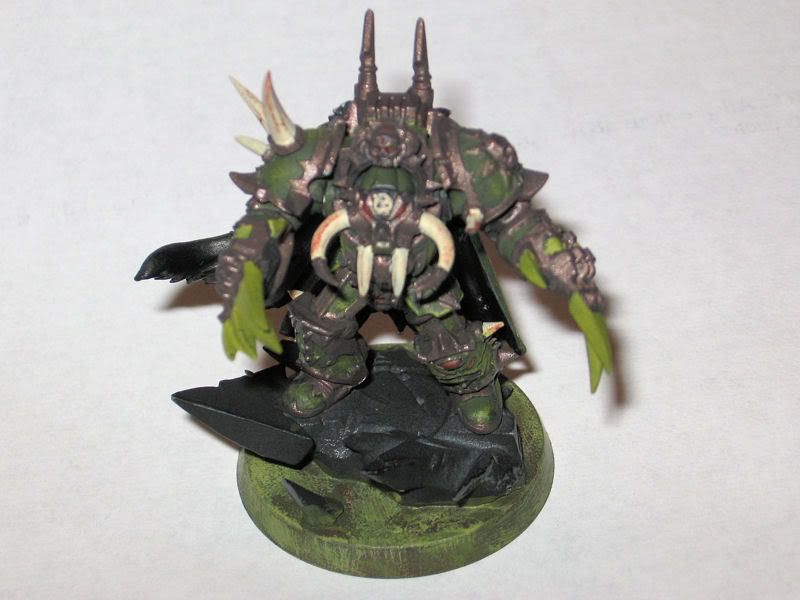 and a couple of side shots.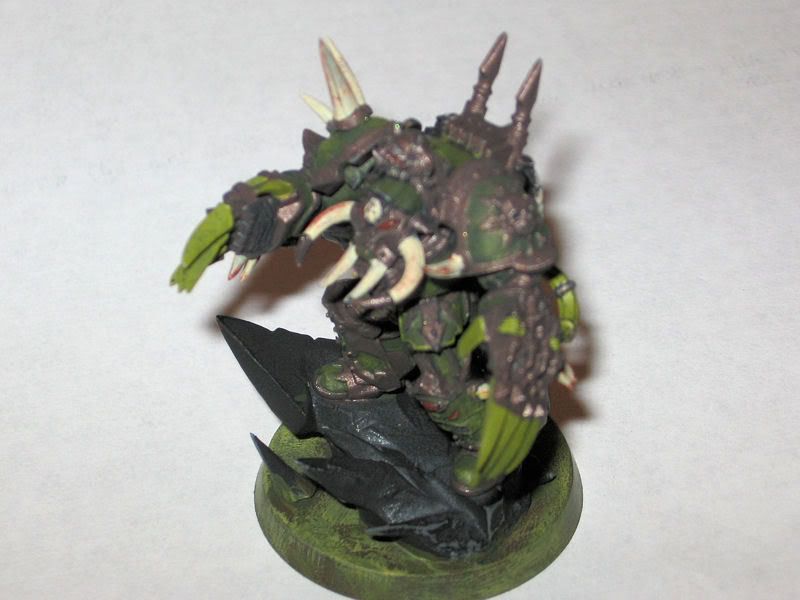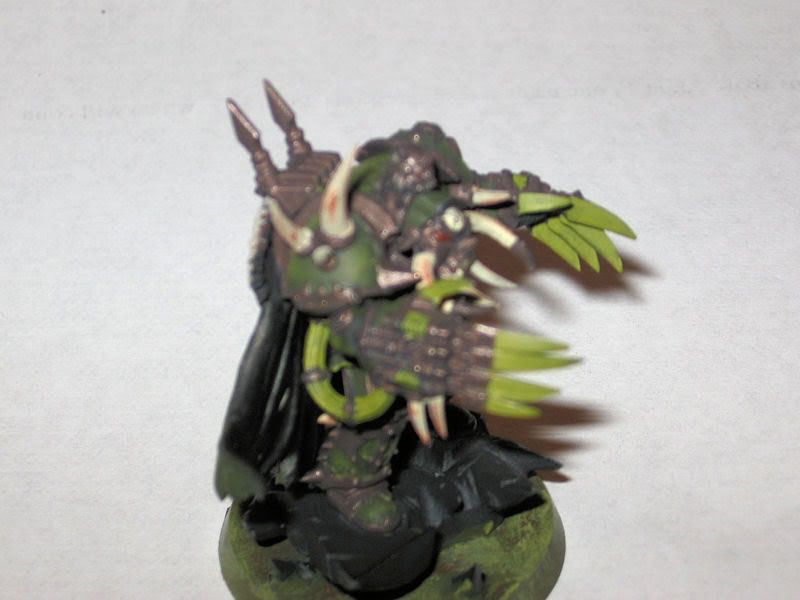 i hope you guys like it. I made his right shoulder myself. Its also his mark of nurgle(horns are in a set of three, yeah i know i could have done somthing better but as I said in my WIP post the local store has had a draught of greenstuff)
So tell me what you think. Any and all advice is welcome, but go easy since this is my first attempt at painting.