Isolation​
"Survival for the sake of survival is weak, those without purpose are dead in the eyes of fate. These men, things are suffering such a fate on a planet that never existed in the hope that relief is on it's way, it's a shame it's never going to come."
There was once a planet, it was rich in resources, plants, animals, and a wide Variety of different semi-intelligent xeno races. It was a rare oasis in a galaxy of strife. It was a very widely sought after planet. For many years the eldar were in control, they were wiped out by an unknown disease, none survived. Eventually people got curios, a planet that held many riches but always guarded by an undefeatable foe. The temptation was to great to resist now that opposition was gone.
First came the emporors angels of death, all that came were 8 battle brothers, an Apothacery and a veteran sergeant ahead of three entire companies searching for fleeing renegades.
Next came the Tau, two stealth squads and a battlesuit commander they came to research and improve their technology.
Then the Orks, drawn to the planet by rumours of the space marines and hoping for a good fight. A 200 strong force arrived with assorted prices of armour and space vehicles.
Next there were the other humans of the imperium, The space marines had called them to harvest the planet for all it's riches.
Then the eldar stepped from the webway and into the orkish camp, they fought their way out and fled for the safety of the jungle. They came to resupply their dwindling supply of fugrielti tree sap, they would get plenty sap, but they would also get a battle they didn't bargain for.
Then the chaos, drawn by rumours of a daemon weapon of unmarked power and the hope of killing the servants of the false emporor.
Then the necrons awoke, they were there to harvest souls as is their way.
The last were the dark eldar, they came to harvest emotions and play their twisted little games.
The forces soon met and an almighty battle raged on for two hundred days until every army was defeated, the survivors of the battle were forced to work with their enemies to survive, they had to learn how to hunt and live with the planet without destroying the increasingly fragile Eco system, they had to learn to work with the semi-intelligent races and avoid the bigger predators and hope that relief would present itself and take them back to familiar places, there are no promises though.
So this is an Rp where you will have pretty much total control of the story line, almost every race is playable in all of it's glory. All you have to do is survive, you are forced to work together if you want to live. One of you will command the group. Your first task will be building a temporary settlement and then survive long enough for a means of escape with a few twists and turns along the way. I shall be playing an eldar autarch who has ultimate command but I will rarely intervene and main command is up to the player who gets the Hq option.
Rules:
1. No GOD-MODDING, no exceptions, I will give you one warning and tell you to edit, if you do it again your character will be killed.
2. Updates will be when everyone has posted, obviously if we are waiting on someone for to long I will just update without them.
3. 6 sentence minimum, or three paragraphs whichever one is bigger.
4. As GM I reserve the right to tell you to edit your posts, if you argue or question you will get a strike. Unless of course what I am asking is unreasonable if that is the case pm me and we will work something out.
5. I impose a three strike rule, missing consecutive updates and poor quality posts will get you a strike, three strikes and I kill your character.
Character template:
Name: obvious
Age: obvious
Race: (space marine, imperial gaurd, mechanus, inquisition, all other imperial forces excluding the Titan legions, Orks, Tau, eldar, dark eldar and necrons.)
Class: these are the different classes,
Commander: I will only allow 1 commander in the Rp i will roll a dice to see who gets it if multiple people want it. Examples would be, eldar autarch, necron lord, ork warboss non group HQ options.
Warrior: examples of a warrior would be space marine of a tactical squad, Tau fire warior. Pretty much any troop choice from the codex.
Engineer: any kind of person that works with machines or bodies, e.g Apothacery/techmarine, painboy/mek.
Psyker: anything that uses psychic powers, e.g farseer, ethereal, sorcerer
Sniper: any ranged specialists, e.g sterngaurd veterans, scouts with snipers, endar rangers, devastators.
Beserkers: close combat specialists, e.g khorne Beserkers (of course), assault marines, wraiths.
Personality: what are you like?
Appearance: what do you look like?
Background: what did you do during the battle? How did you survive? What did you do before coming to this planet?
Equptment: what weapons/armour do you have? Codex restriction apply, however some exceptions may be made in certain circumstances.
My character can be used as an example on how tonset yours out,
Name: AutarchCai' ron' en
Age: unknown
Race: Eldar
Class: HQ
Personality: Cai' is calm and cool, he doesn't loose his temper or get frustrated, he patiently waits for an opportunity to overcome his obstacles. His calm persona rubs off onto other people making him a born leader. He has a voice that seems impossible to argue with.
Appearance: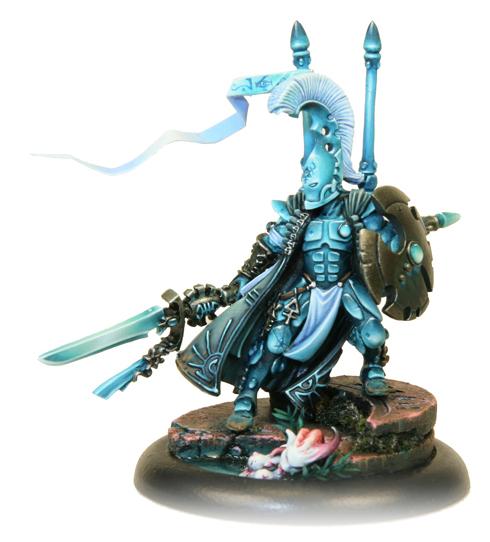 History: Cai' came from nowhere during the start of the 41st Millenium, he was apart of craftworld iyanden originally as a dire avenger exarch until he and the majority of his squad were separated due to tyranid intervention.
Many years of deception and staying in the shadows followed as the group hid aboard space vessels of mercenaries and xenon in the hope of being re-united with their fellows. They made their first contact with eldar on centurion VII. They were hiding on a traitors battle barge, they pretended to be dark eldar mercenaries, they slit the chaos lords throat while he slept and escaped in the middle of the night. It was lire chance that they stumbled upon a small group of eldar rangers who were scouting ahead of a craftworl draneor. Their autarch was near death from a conflict with a chaos lord of tzeentch and almost all of their farseers had been wiped out b a combined force of a lord of change and a daemon prince of tzeentch. Needles to say they were fairly short staffed and were pleased to get some re-enforcement's.
Cai' fought with the craftworld for a long time, he became a veteran of a thousand battles and an expert commander. He was a natural choice when the autarch was eventually killed. He was given command of the craftworld even though some thought there were better candidates than him, cai' soon showed them otherwise. There were no really brilliant moment during his leadership, they traveled and fought, they won some battles lost some. It was a very average time for the eldar of craftworld draneor.
The healers made a request that they go to a planet that supported thefugrielti tree for it's sap had very good healing qualitys. The eldar stepped from the webway to meet brawling savages eager to battle.
"Cai' ran at the nearest ork and beheaded it with his spear. A rather bulky ork ran at him and swung a crude looking whip with electricity cladding through it. It was aimed to snare his arm but the ork stupidly failed to notice there was a sheid attached to it. It wailed in exasperation asthe autarch proceeded to stab it multiple times until it fell to the ground dead. His dire avenger bodyguards were also holding their own against the green xenon. "fall back to the trees, we are not here for war." no arguments were made against the order as was expected."
Cai' and his warriors held off any inquisitive enemies while the others gathered the tree sap. They did not count on the arrival of the necrons though. The eldar lost against the metal beings but the majority escaped through the webway back to the craftworld. Cai' was not so lucky, an imperial psyker held him still while the rest escaped. By the time the Orks arrived to cause chaos the portal was closed and the autarch was stuck. He hid in the forest and waited. he eventually came across another survivor, he explained what had happened before dying of hunger, Cai' traveled the planet and hunted for food whenever he needed to. The autarch eventually came across other survivors, one by one the group grew in number, he convinced them that staying together was the smartest option and the aggreed.
Equptment: power sphere, shield, eldar guardian armour.
NOTE: you don't control a squad, you are survivors from your squad that has otherwise died. Apart from 10 servitors and a severly damaged tech priest to control them you are utterly alone.
Player list:
Name: Uzarg Dregsnaga berzerker (same)
Name:Sorcerer Myr sorcerer Hq (Anfo)
Name: Markus Tenner warrior (Sibern)
Name: Magos-Biologicus Cogsiin engineer (MEQinc)
Name: Quintus sniper (marshal Ragnar)
Name: Shas'Ui'Dal'yth'Shi'ur'Kais' sniper (farseer ulthris)