Discussion Starter
·
#1
·
Greetings Brothers,
I've put together a easy step by step tutorial on how to paint an Iron Hand
Chapter of Space Marines.
Paints used:
Chaos Black
BoltGun Metal
Metallic Gunmetal Gray (folk art paint 667)
Chainmail
Black Ink
Purple Ink
Brown and or Chestnut Ink
red Ink
1. Prime model like any other miniature (I used black spray primer)
2. Base coat with chaos black (this covers any spots the primer did not cover well)
3. Give model a good even coat of Metallic Gunmetal Gray (folk art paint 667) thinning it with 1:1 ratio of FFW (future floor wax or it equivalent for non-US members)
4. Drybrush with boltgun metal
4a. Now it's time to stretch, get up, have a rest room break, change laundry
Now for the first wash
5. Mix up Black and purple ink mixed with FFW (1:1:2) ratio and apply to mini and not the weapon
Now if it look s bit purple it's okay we'll be fixing that later
5a. Wash#2: Repeat step 5 and now using brown or chestnut ink or a mix (1:1:2) wash the bolter or choice marine weapon.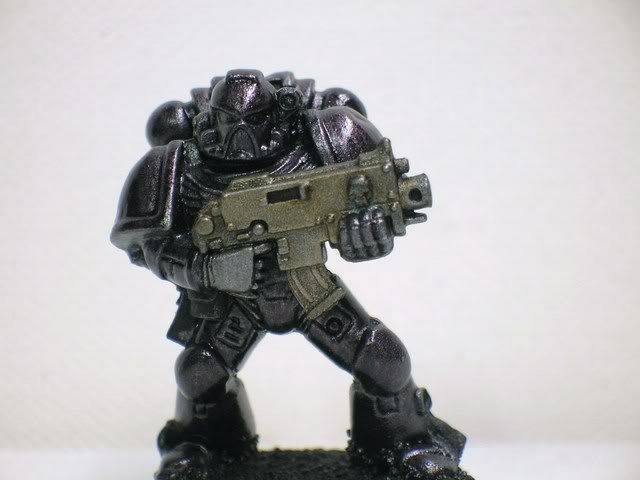 6. Wash#3 Using Black ink (1:1) ratio if now dark enough repeat. (
Can you straight black ink as well</i>
)
7. Paint shoulder pad trim, chest eagle or skull, and hands Chainmail
8. Add highlights in chainmail
9. Paint lenses with fortress gray then with skull white(thin well as to not clump up)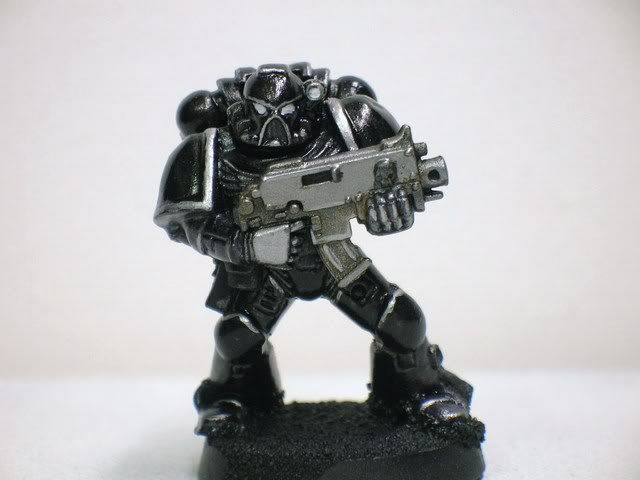 10. Wash eye with red ink (let dry well before re-inking)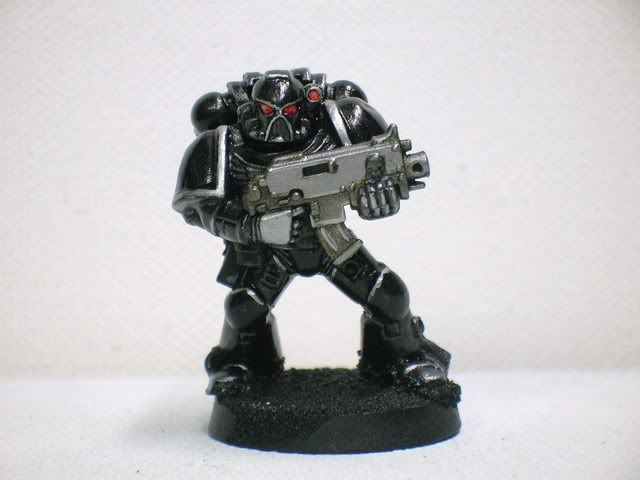 Base as you see fit
congratulations you now have an Iron Hand Space Marine ready to fight in the Emperor's name