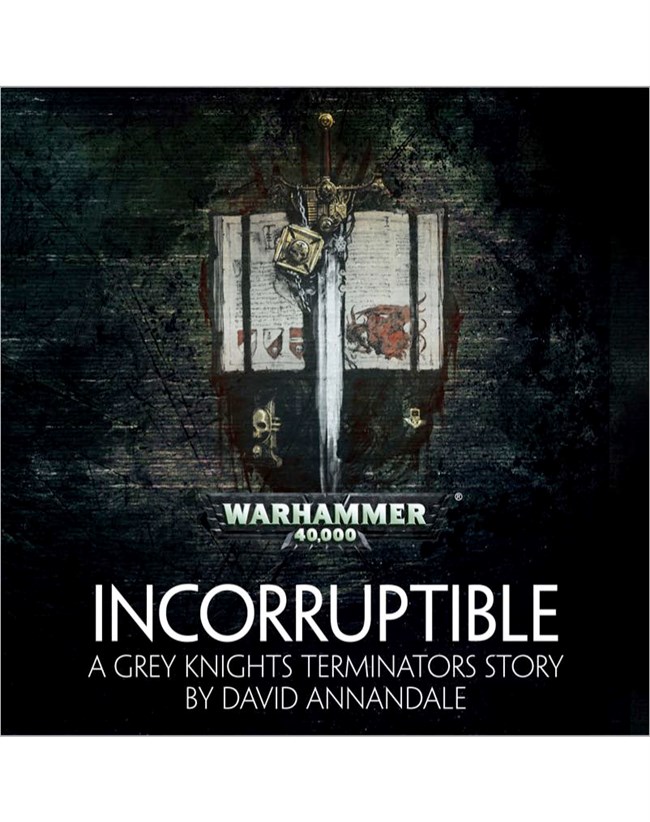 The Story
:
After their mission in the Sanctus Reach, Grey Knights Justicar Styer and his squad are assigned to locate a lost Grey Knights vessel, the Purifier ship Blade of Purity. Boarding the ship, they find evidence of battle and possible Chaos corruption. Has the impossible happened and Purifiers have fallen to the thrall of the Ruinous Powers? Or is something else stalking the halls of the Blade of Purity?
Listen to it because
:
Horror stalks the corridors of a seemingly deserted battleship in this new audio from David Annandale. Has the unthinkable happened? A Grey Knight, a Purifier no less, turned against his own and embraced Chaos? Upon the Blade of Purity, it looks as if just that has happened. What else could explain the vessel's mysterious disappearance, and the loss of all its crew?
Did Black Library really go that way huh? I bet the plottwist is that they weren't corrupt.