Discussion Starter
•
#1
•
Now i know i promised to stick to simply my high elves and imperial guard but i have a campaign coming up in my flgs soon (1st of OCT) and trying to get my IG army into a fighting force by the end of September, plus fully painted, just ain't gonna happen. I don't have the money nor the time for such an endeavor at the minute.
And so i'm working on my Imperial Fist strike force. These guys were going to be apocolypse allies for my IG but seeing as how 500pts of SM are cheaper to buy than 500pts of IG i'm pulling them to the fore to be my main force for the campaign.
I have all the models i need for the 500pt force plus some left over so to start with this will mainly be a painting log of the force to hopefully try and keep me motivated (painting yellow is my worst nightmare).
First things first i present to you Captain Allesio Darius of the Imperial Fist Strike Force 'infragilis contego' or 'unbreakable shield' if i got the translation correct that is :grin: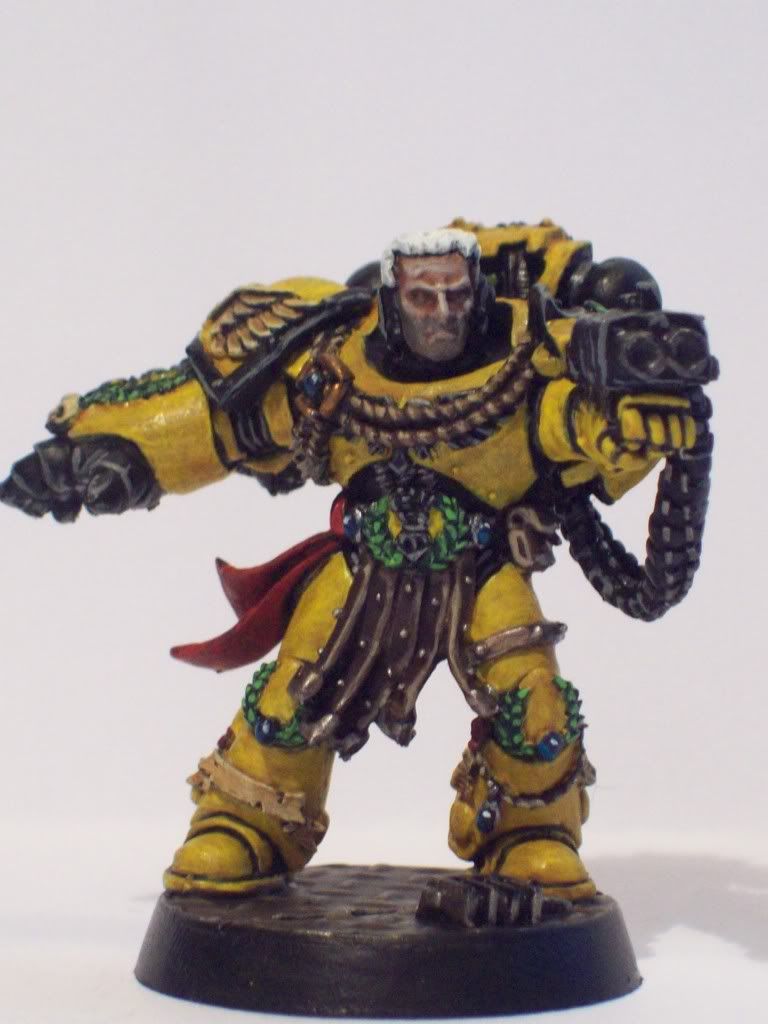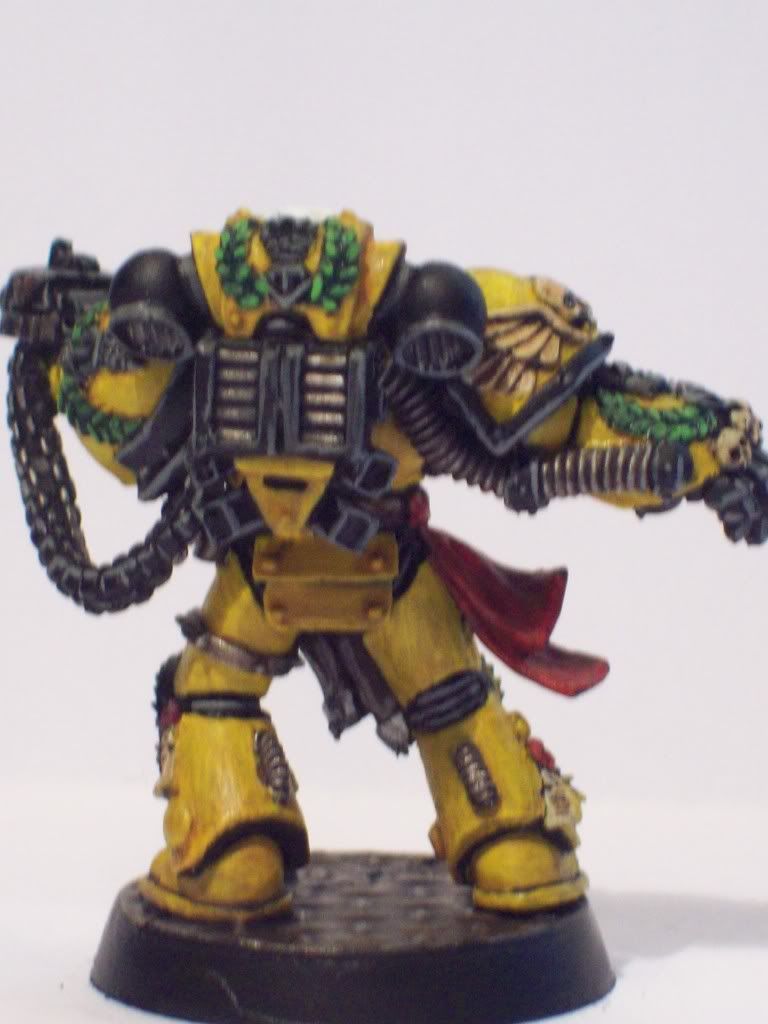 He even has stubble (if you can see in the pic that is)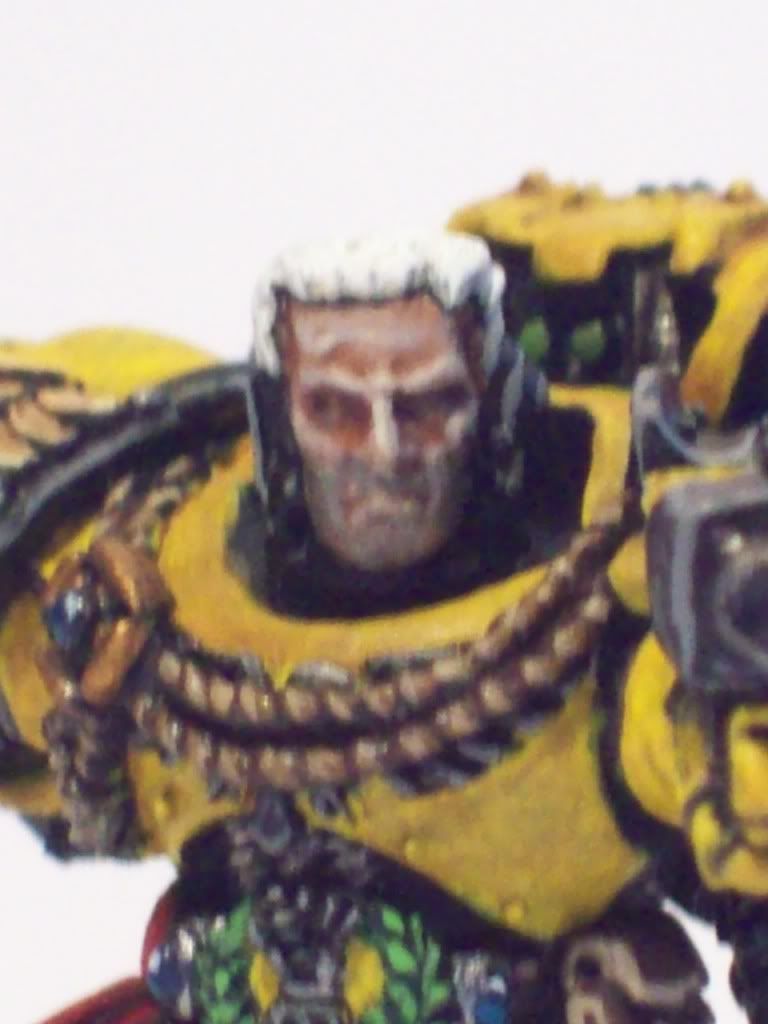 Now i understand the yellow looks streaky or dirty in the picture and this isnt because i put it straight over black, i went for a very dirty look the the fists and i swear it doesn't look half as bad in real life, if i can get better lighting and pictures i will.
"Allessio Darius attained his rank of captain at an early age after several decades of successful and honour filled service under Darnath Lysander, Captain of the 1st Company. Before this Darius was a tactically gifted sergeant within the 10th Company and a valiant defender of the Imperial Faith. This quickly earned him elevation through to the 4th company where his tactical knowledge was put to instrumental use in several key theatres involving the Imperial fists. Darius soon gained the attention of his superiors as his squad proved to be instrumental in the defence of a key imperial facility under assault from traitor forces. Darius and his squad managed to hold a key imperial airbase for several weeks against untold numbers of chaos filth using only their renowned knowledge of seige warfare and Darius' own command prowess to keep the foe at bay until help could arrive, thus Darius was transfered to the 1st company where he served for 40 years and was decorated on numerous occasions. During this time his tactical knowledge was built upon by Captain Lysander himself until it was believed that Allessio was ready for a command position of his own within the captaincy. And so Allessio was returned to his 4th company as captain. Allessio Darius serves to this day as captain of the 4th company and has led several defences of key targets using both his company and his prowess to great effect. And so it is that Darius leads stirke force Infragilis Contego, so named for the success rate both the 4th company and darius' carefully thought out combat plans both hold."
C&C welcome
Melsaphim
Please not i have named Allesio captain of the 4th company as i went looking for companies with already named captains and the 4th didn't seem to have one from what i could find, if this is wrong however please inform me and i will change it as needed.