Hello and welcome to this thread which is gonna be a quite long and in some respect an exprimential terrain making thread. As the title say I will experiment with some real life plants and see which is easy to use as a basis for cheap terrain in wargaming. This will be an ongoing thread with new experiments every now and then. Feel free to ask questions or for specific experiments and I'll try to make it happen.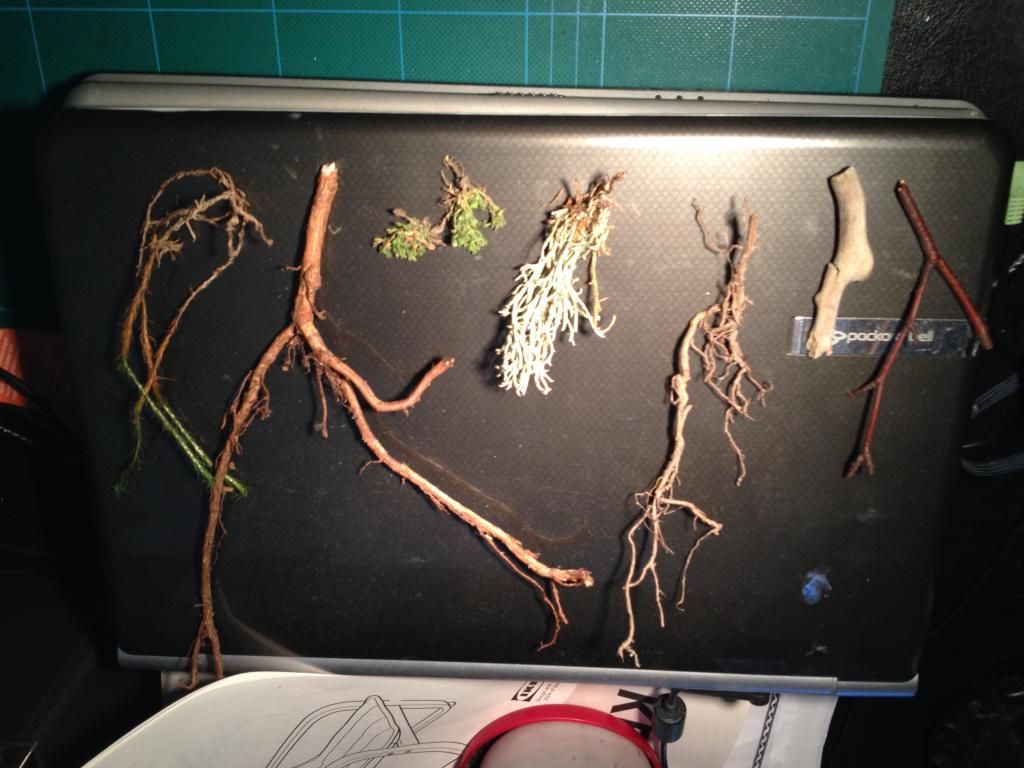 Here is a pic of what I will be using today. I'll jump right into it with some trees.
First of all when using real plants in wargaming terrain making is to get the proportions right. It can be tricky cause as we will see, small trees ain't miniture big ones. And as everyone knows, small trees has the same size on the leaves like big ones.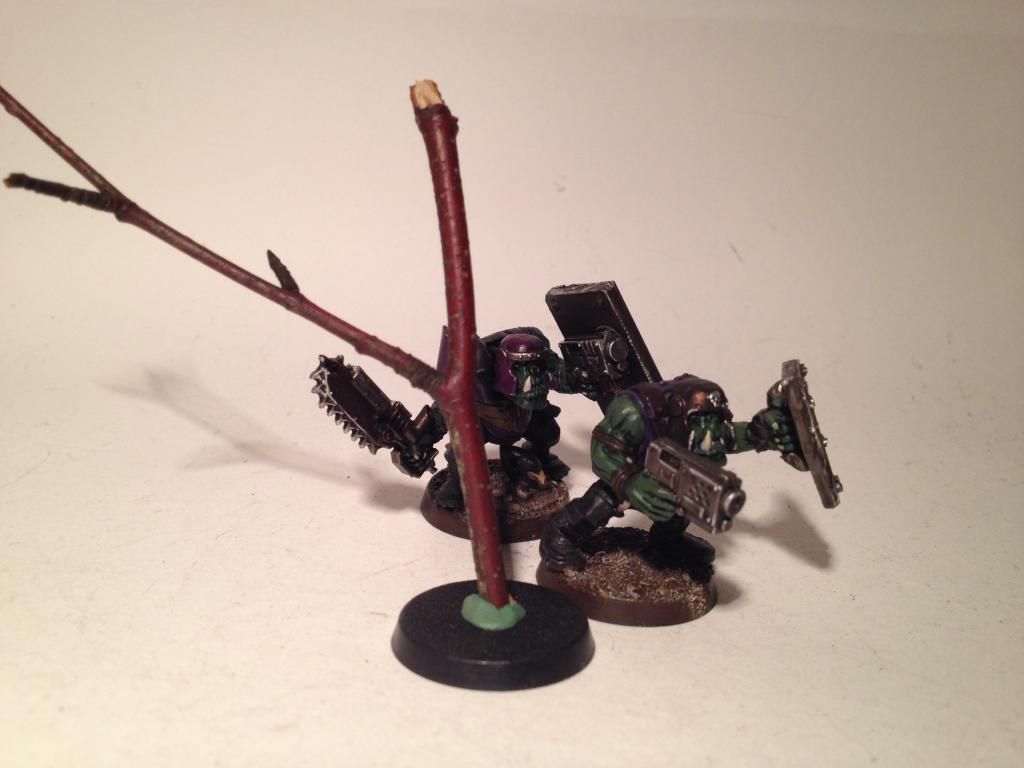 Here we can see how a twig from a birch realy don't make itself justice as a miniature tree. You can see it is a twig and mostly it is because there ain't any small twigs growing out of it. If you want to use twigs, as it is the easiest part of a tree to come by, look at this.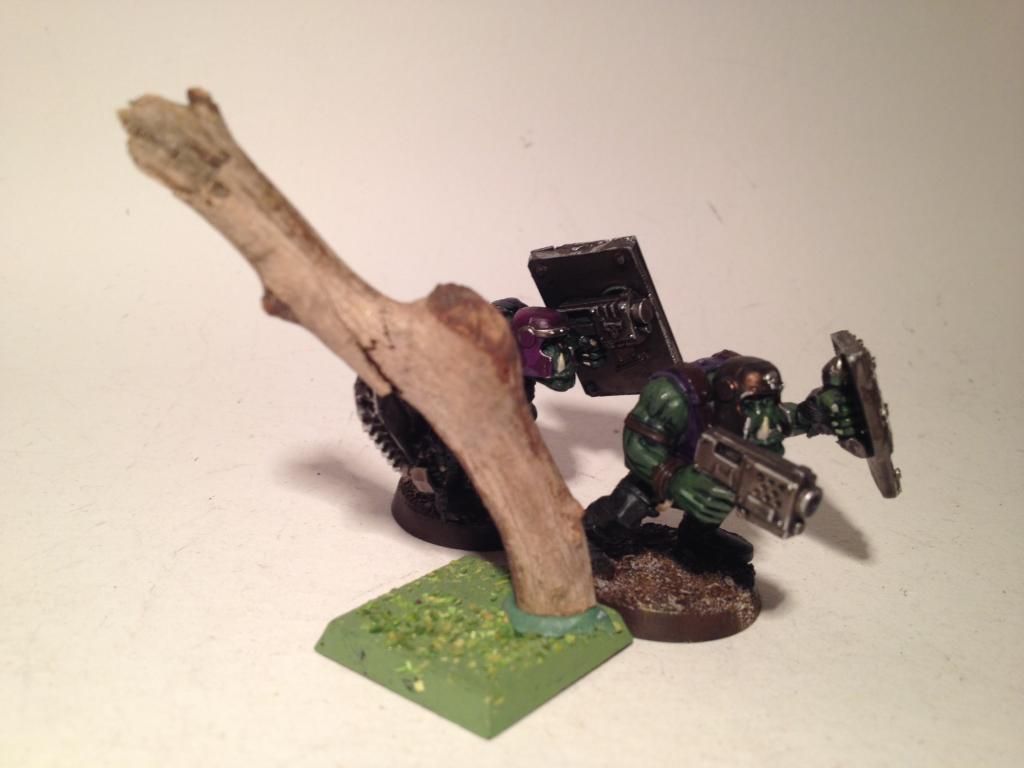 This is a thicker twig that stands in as a dead tree. You can easily think this to be a long dead tree or a tree severly damaged by a nearby explotion that has ripped all the small twigs of the trunk. But if you want a tree that looks like it is winter or it just resonly died and lost all it's leaves, then you need to turn it upside down. The real tree that is.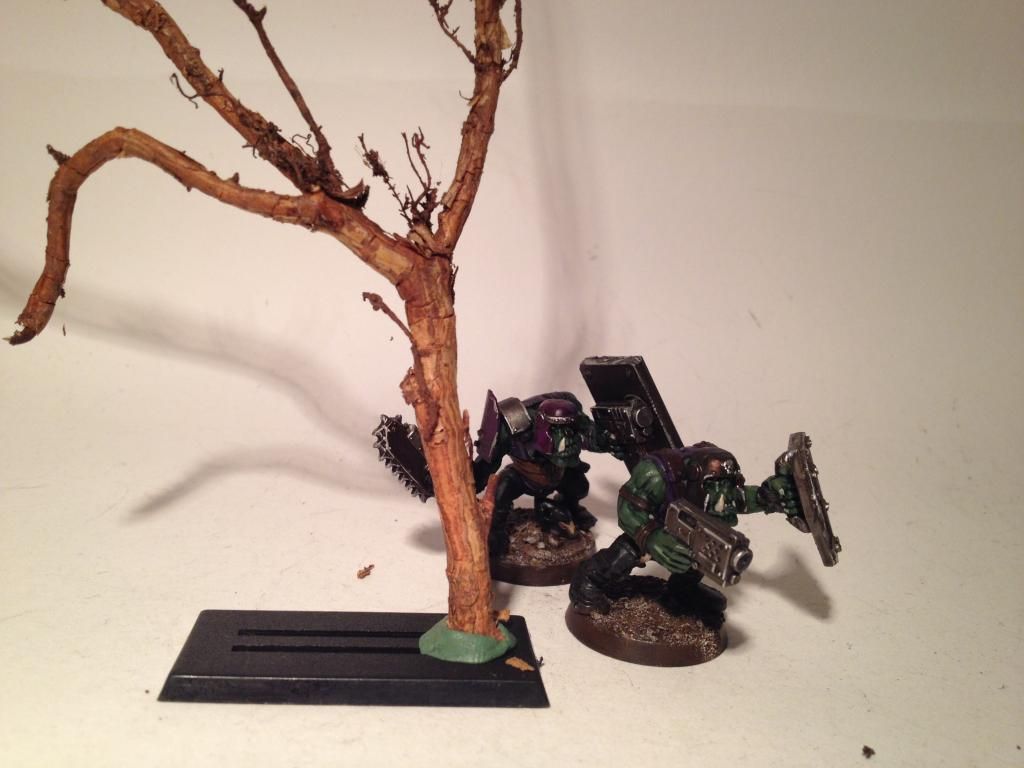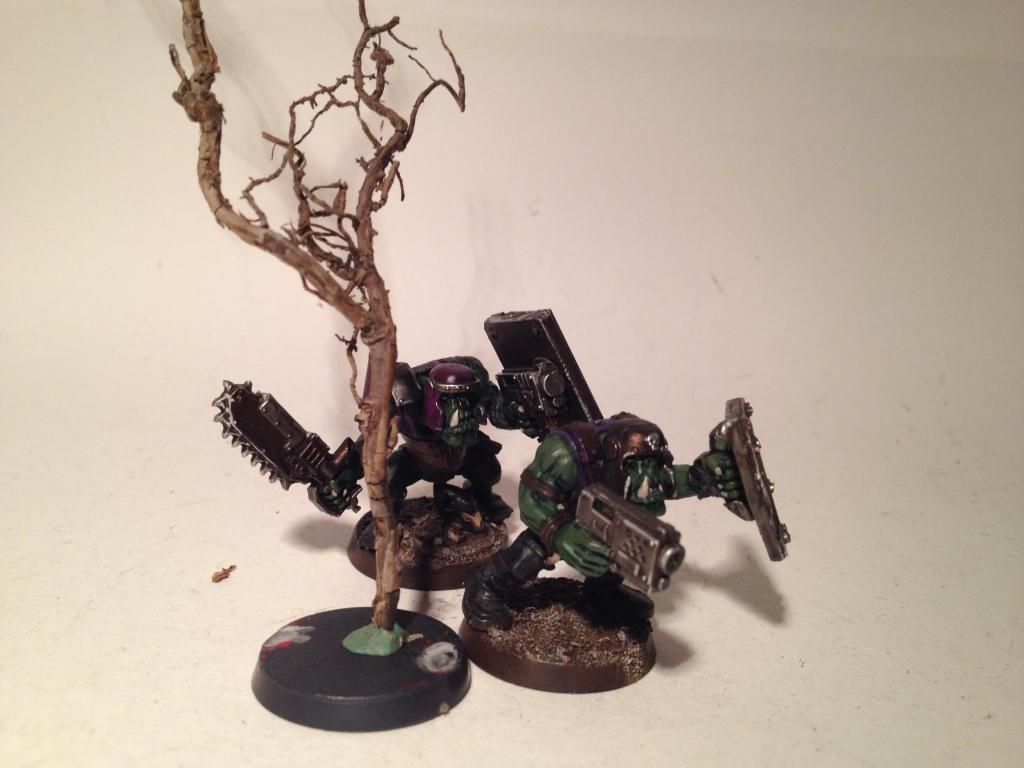 Both these pics are roots from a spruce tree but any roots would do. Smaller plants such as bushes or flowers often has root system that could make great dead bushes. I'll try that another day. But here you see how the roots are a much better representation of the acctual tree in a miniature scale.
If you want to add dry or dead leaves undernef your tree, don't crumble real leaves cause there will be many different sizes and it will look like shit instead...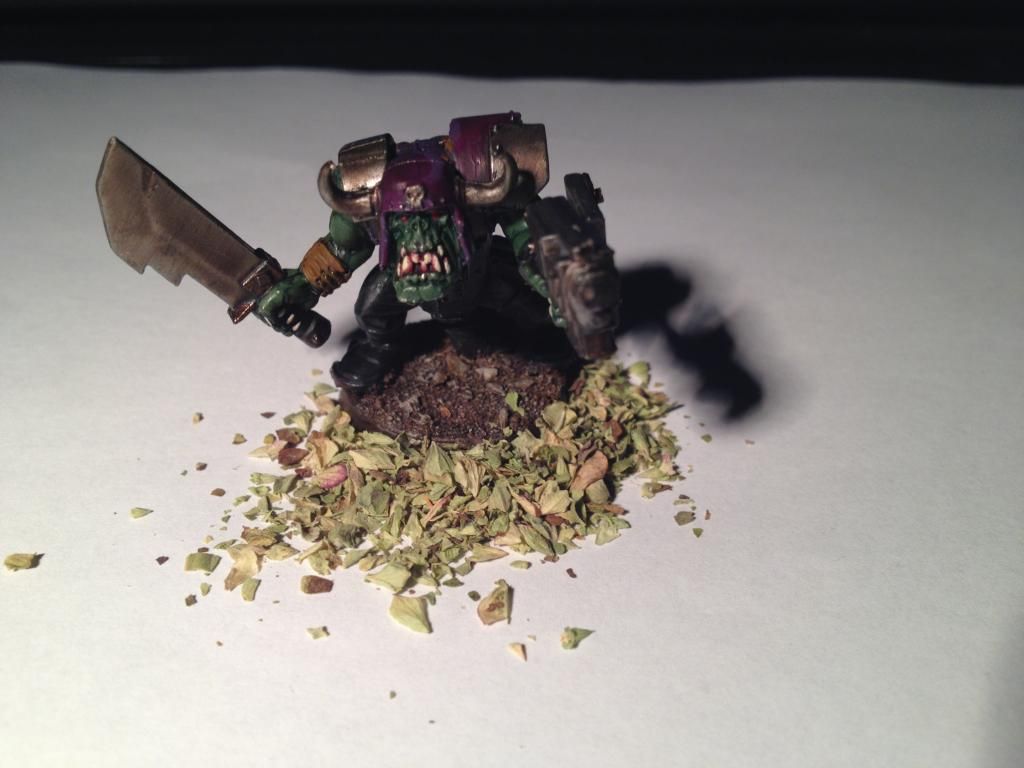 ...use this. Here one of my boyz are standing in a rather big pile of dry leaves that is acctualy dried oregano as you find it among the spices. Add some dried chili to the mix for some autum reds.
Tomorrow I'll do some bushes.