Discussion Starter
•
#1
•
This is regarding a conversion for my current project;
The Thousand Sons (Pre-Heresy Era)
, in the Black Library Novel it is mentioned that the Thousand Sons used Tutelaries, familiar spirits used to enhance their powers. So I converted 5 to represent objectives for the army.
Now I'm looking to make a larger more powerful looking Tutelary controlled by a thousand sons sorcerer for a Dreadknight using the tomb kings sphinx as a base.
I'm wondering would it be possible to place a blue LED light inside to give it a more spiritual appearance, note that the proper conversion will likely have a large cape to cover the hole in the lower torso which will be excellent for wires to go through. Also I will likely try and remove the engraved lines on the rib cage for the light to shine through plus create enough space inside for the light to illuminate the area around the head as well.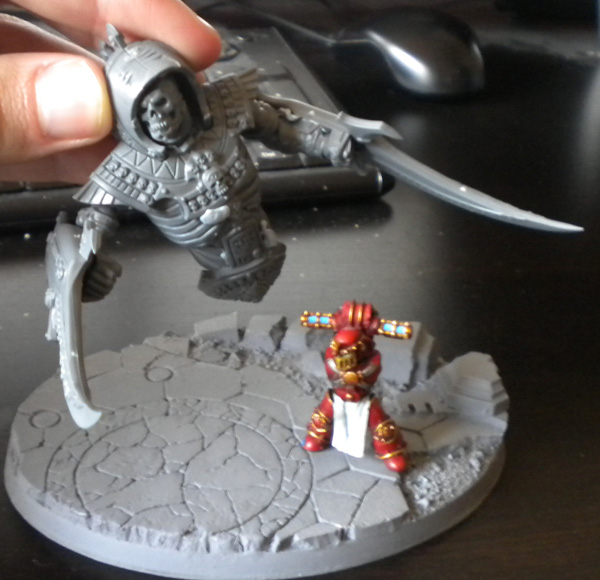 NOTE THIS IS JUST A PHOTO TO GIVE YOU AN IDEA OF THE CONCEPT
​
But before I get tOo excited I'd like to know...
Is it possible without being too technical, most tutorials seems to hint at the use of specialised wiring equipment? Can I buy an already made circuit?
[*]How would you suggest I go about doing it? links to any tutorials would be very helpful.