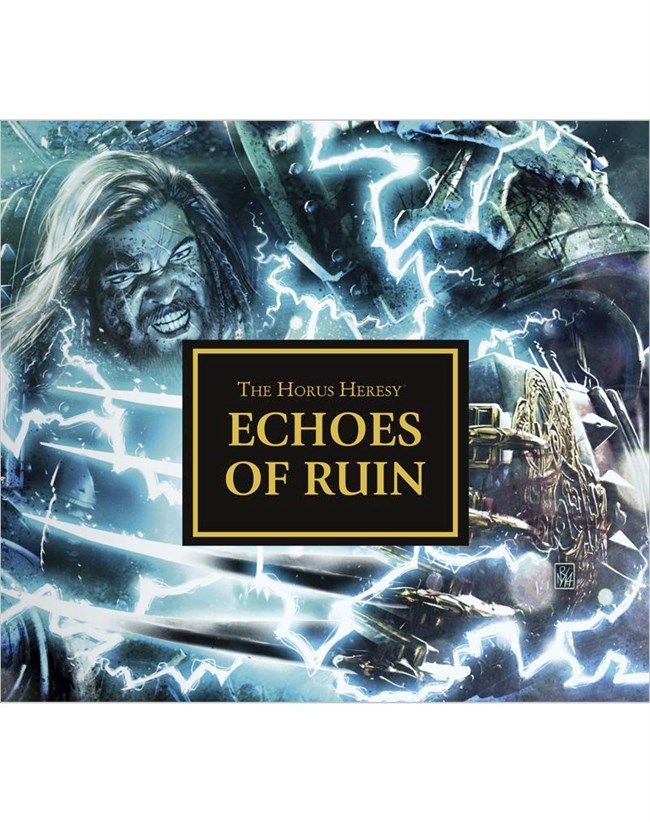 As war continues to ravage the galaxy, the new Age of Darkness sees whole systems simply lost and countless battles forgotten. Surely, there can be no hope for peace, forgiveness or respite in such times, and all that will be left are the dying warp-echoes of supreme galactic ruin...

This two-disc anthology features seven short Horus Heresy audio dramas – 'Veritas Ferrum' by David Annandale, 'Warmaster' by John French, 'Strike and Fade' by Guy Haley, 'Lucius, the Eternal Blade' by Graham McNeill, 'The Eightfold Path' by Anthony Reynolds and 'Guardian of Order' by Gav Thorpe. Plus Chris Wraight's brand new audio drama 'Wolf's Claw'.
I would have wanted Chris audio standing on its own as I already have the others, so I think its a pissy move from BL. I'll get it later when it's a stand alone. I love the art-cover however (as I saw was revelaed on the HH-weekender some week ago or so).
Edit
: Just saw this afterwards so skip my critizism.
http://www.blacklibrary.com/horus-heresy/wolfs-claw-mp3.html