Discussion Starter
·
#1
·
Well, my word bearers are on halt again.....I just don't have the time to
paint whole squads right now. Especially if the army has two 12 men
squads.
So instead I figured I would spend some time on a few other minis on
which I can dabbled whenever I do end up having some spare time.
First up is a diorama I've been saying I would do for as long as I had the
mini for Inquisitor Gideon Lorr.
Since he has 3 veteran guardsman I figured I'd best start working on
these, so here are the wips of the first 2. First up an Elysian-style veteran,
build from catachan bits and the head of a sentinel driver.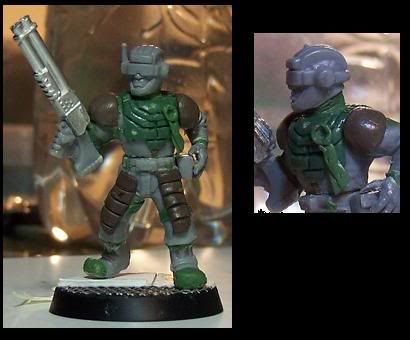 And secondly a vostroyan veteran made from the very cool vostroyan
sniper that can out around the Medusa V campaign. I couldn't resist buying
this model, but it has been sitting idle on a shelf ever since. But no longer,
a bit of slice 'n dice and 1 wip veteran coming up. The cloack still needs
quite a bit of work, but at least it is starting to look smooth right now. Still
find it very strange that a citycamo sniper would have a camocloack that
also has leaves on it :wink: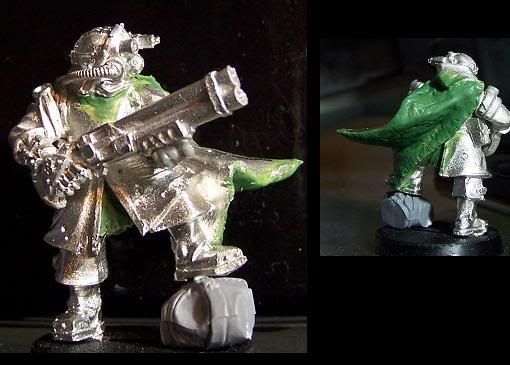 I'm working on the third veteran as well as ideas for the scenic base, looks
like a lott of work but if all turns out well it should end up great.