[H]Fully Converted & Painted Heresy Thousand Sons & Resin Bases [W] Cash Paypal only
I'm selling my old Thousand Sons which I converted years ago to represent Grey Knights. But they can easily be used in 30k.
Due to the professional work done on the miniatures I had to consult a friend of mine who is a professional army painter for prices. Please note these should be considered as asking prices as I will be considering reasonable offers as well. I'm in the UK and willing to ship internationally.
The Commander £28



The 5 Terminators £80
See a more detailed image of one here!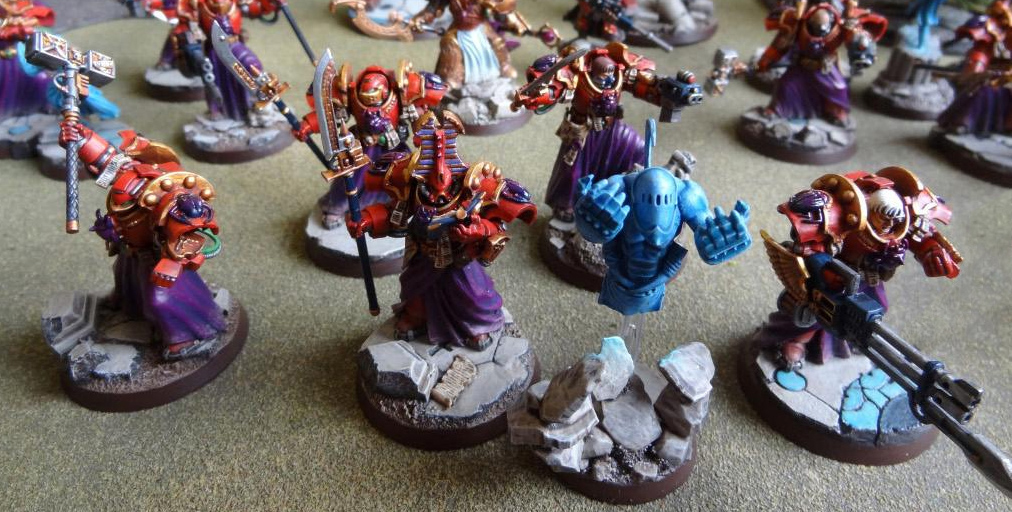 The 10 Man Squad
(show as 2 5 man squads in the photos)
£130
Here is an alternative image of some of the marines!


The 2 Dreadnoughts armed with autocannons
(note the one of the left base was replaced as the lent over angle was proving troublesome)
£130 each.



Tutelary familiars not included, If you buy them all I throw £30 off the total.
I also have some painted resin bases leftover if anyone would like to make an offer for them?
If any of the items take your fancy please message me or comment below.