@
wide_ocean
: Thanks. Yeah, the minis are rather... well, quite a bit over the top characterful.
Here's the Alchemists team in a rather serious state of work in progress: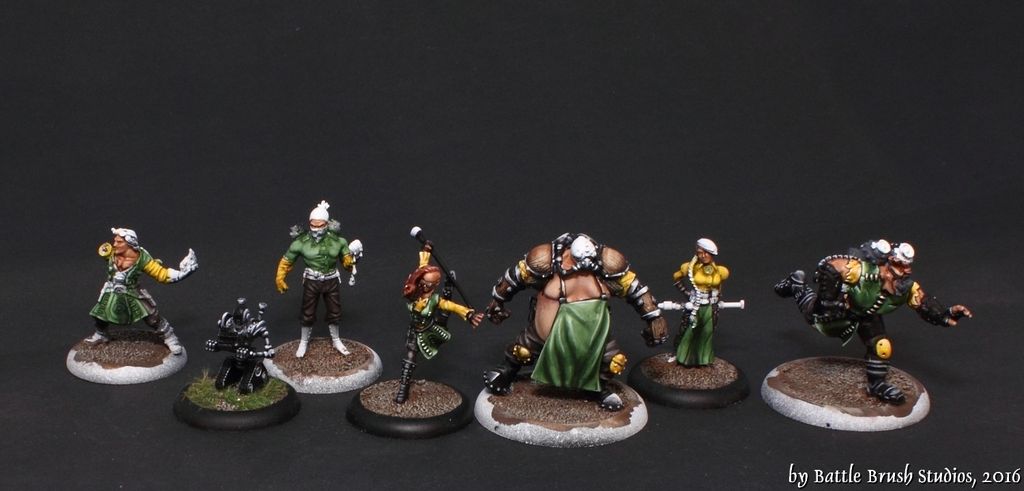 Fun fact from my sad, miniatures-determined life: The night after having started painting the little robot fella named Flask (I started painting him along with the test mini) he popped up in my dreams! Completely unrelated dream stuff happened, all of a sudden I see the little robot mini in my hand and quite a lot of nasty flesh colour had splooged across it! Very upsetting after all the NMM painting more or less done on that model.
Sure, nothing is as boring as other people telling your about their dreams, but I felt like it was totally worth mentioning.