Discussion Starter
·
#1
·
hello guys and ladies i have been getting right into my scratchbuilding section of my brain and i have decided to show you what ideas have been coming out of my head
k:
first off on a side note my two younger brothers have got into the hobby, one spacemarine and the other orks. the ork player*lets call him that on this thread* wanted something hard hitting in his army to help him as in the three games he has played against me and the spacemarine player he has been lacking close combat prowless and durability. so i got thinking and came up with the idea of mega nobs. now im not bleased with £72 for 6 of them *he wants this many*:shok: so i have decided to make them with spare parts and plasticard from our dear friends bits and kits:victory:
pictures (this is about 75% done just waiting on the tubes to make the pistions)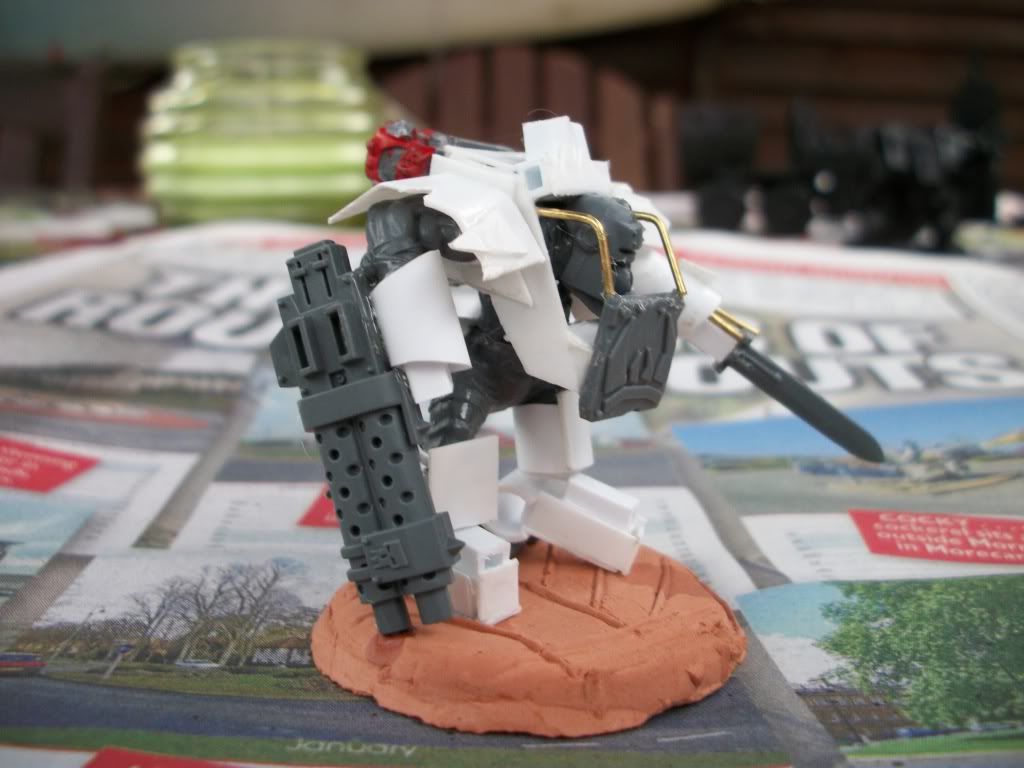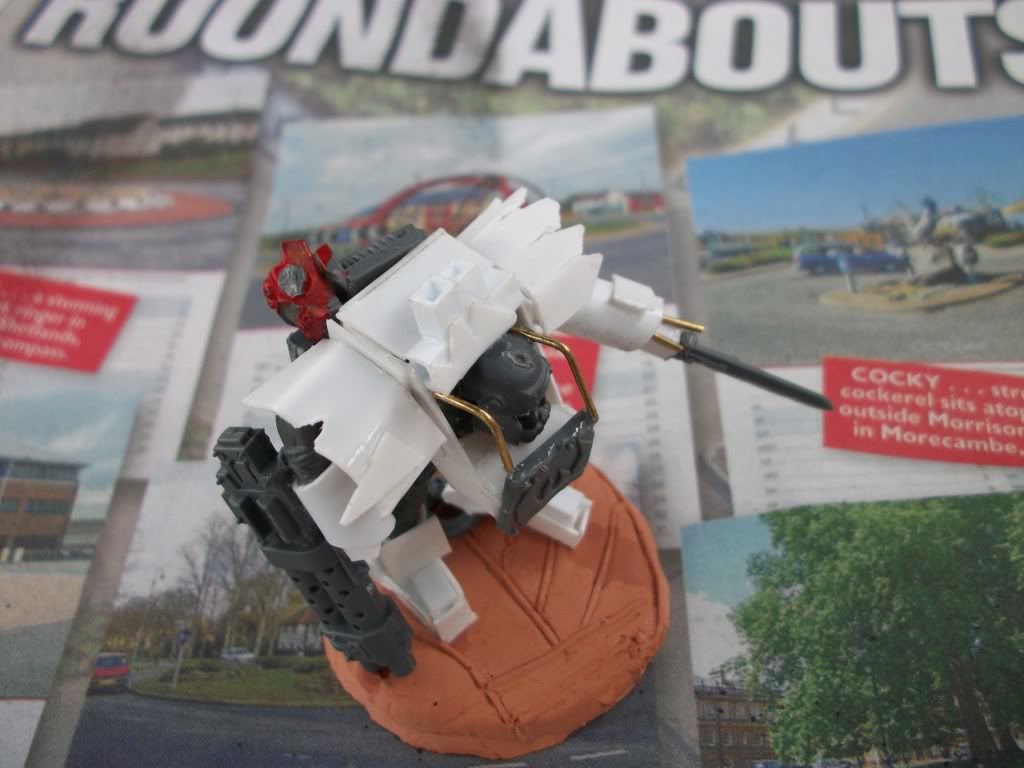 tim
e for a scale shot
as mentioned it is a work in progress so what do you guys think of the brute?
also i have got into making scenery so i decided to make a destroyed chapel to the leader of mankind this is also a work in progress mind but critisim is welcome:biggrin: the idea behind this is they can be used seperatly and also can be linked to create a scene of a destroyed chapel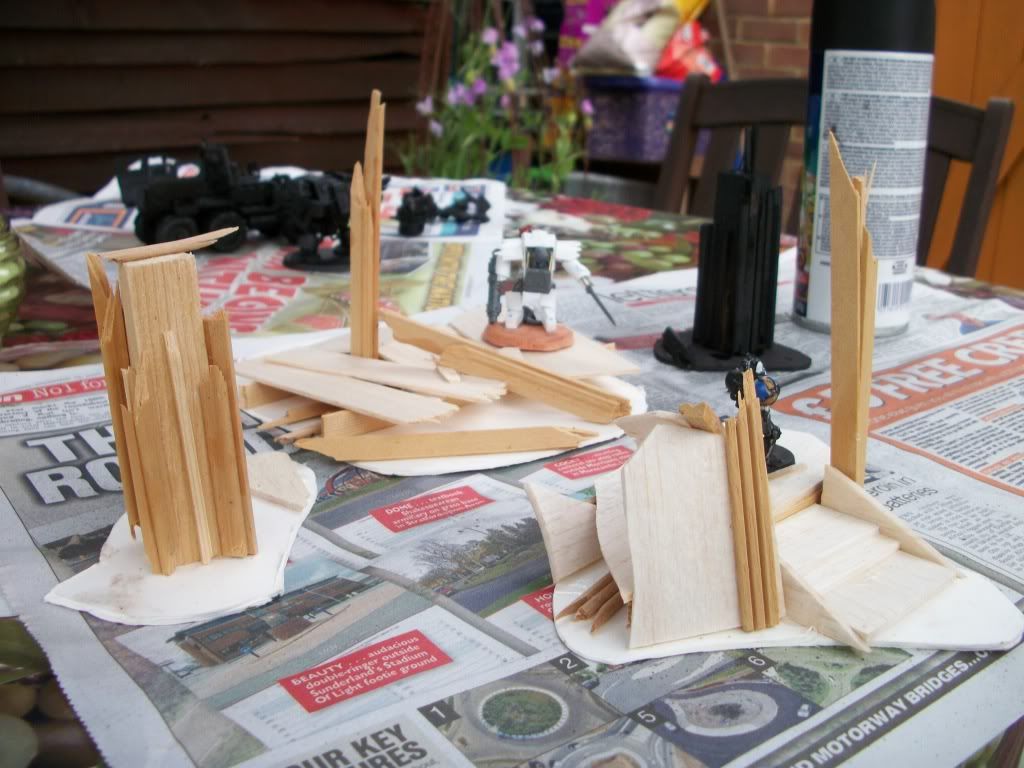 pillar scale shot:
i have started work on mega nob 2 so pics soon and if you like the shape i will post templates up if you want to make you oun
k: