Discussion Starter
•
#1
•
Hi folks,
This will probably be a fairly slow moving project log as I don't get a lot of time to paint or game. So please bear with me. The mini's that I have painted at the moment have been in storage for a few years and prior to that a lot of them made a journey from the US to Australia. So Pics of the finished mini's:
My Falcon:
This was started in the US when I had access to an Air Brush. I've got a Fire Prisim that I'd like to do the same sort of paint job on the front wings too, so that will have to wait until I get an Air Brush. The magnet is a new addition, I had just been poking the plastic thing through from the inside but the magnet works much better.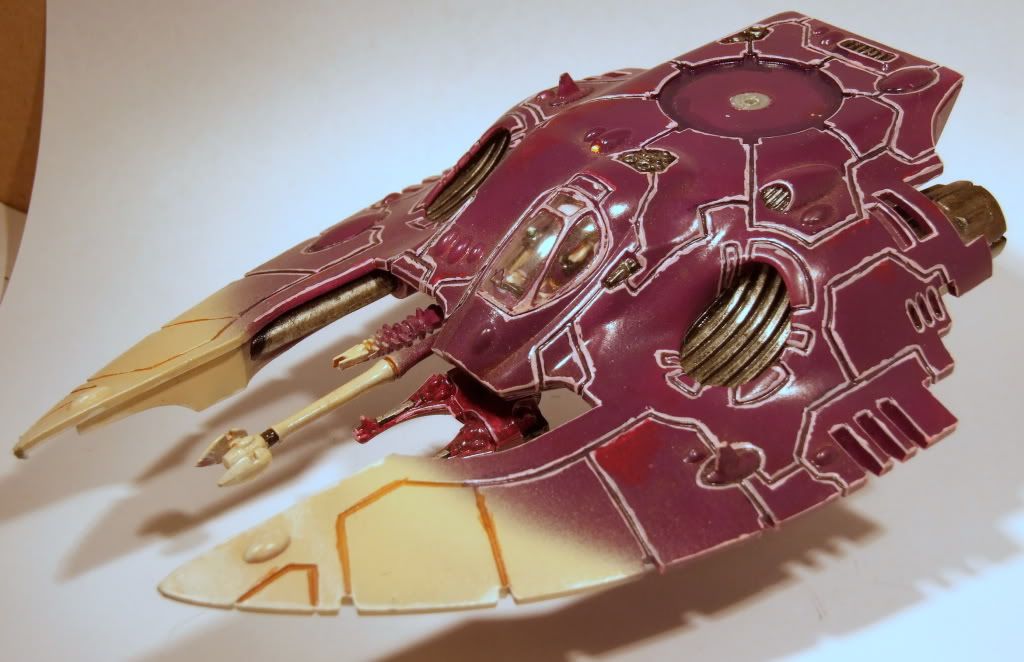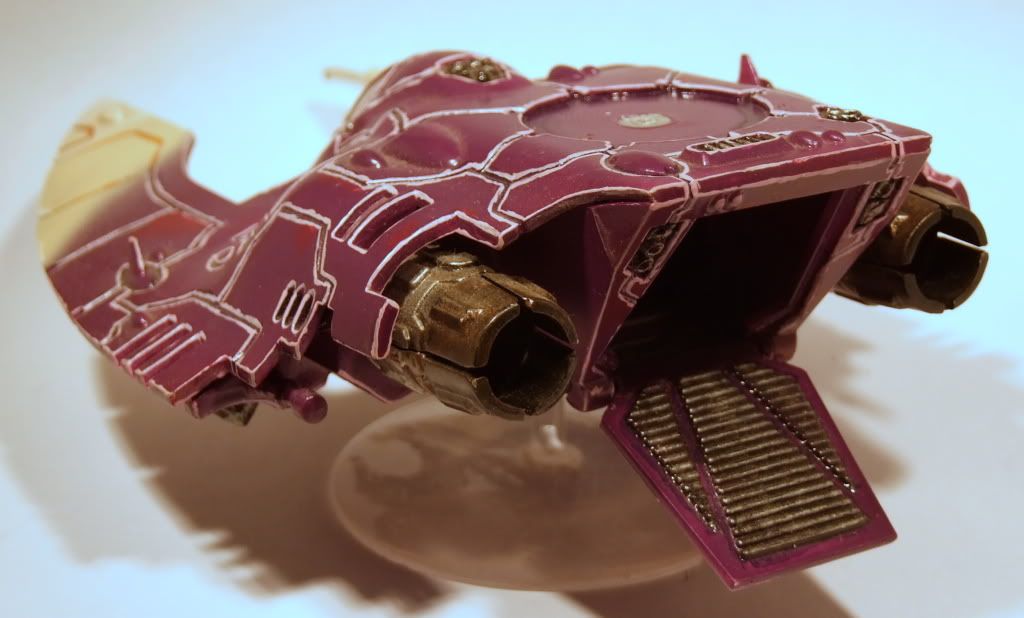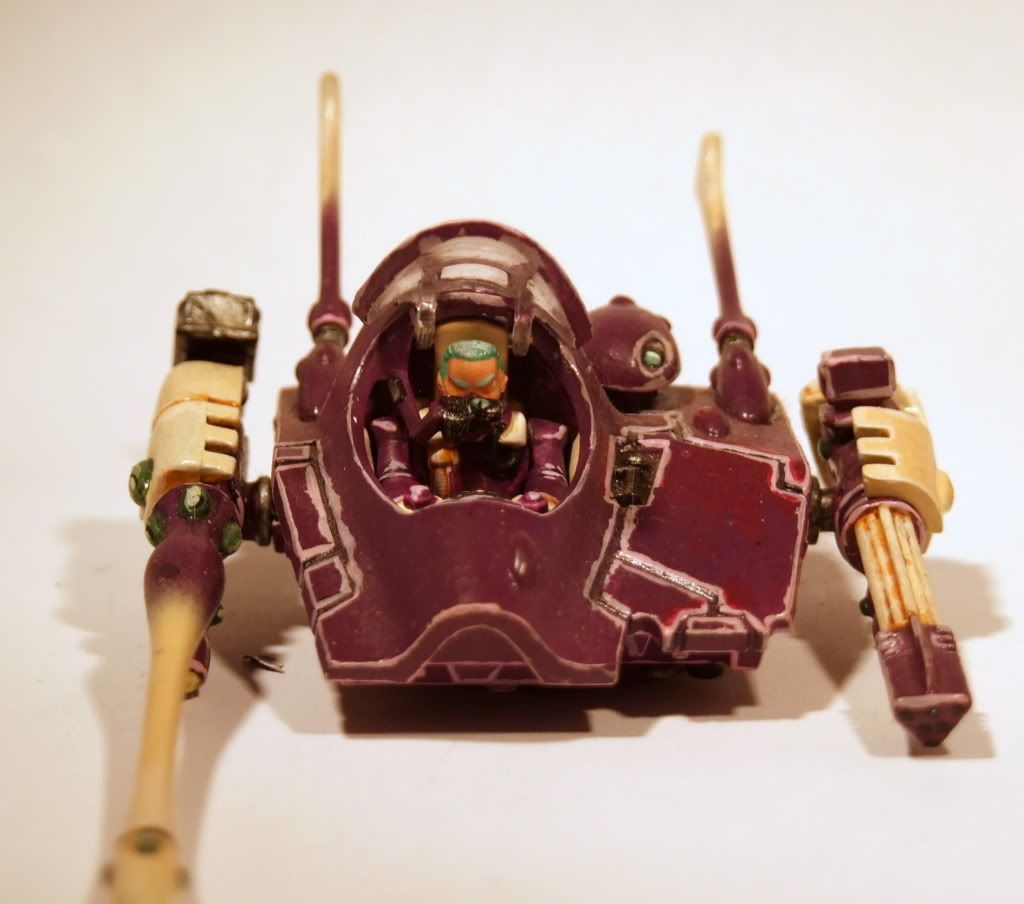 My Wraithlord:
This guy was traded for way back when having 2 arms on your "Dreadnaught" was optional, and there was only the one arm. I'd like to replace him at some point with one of the newer models. I've also recently added a magnet to his weapon mount. I just noticed that his base needs a new coat of black around the edge. :headbutt: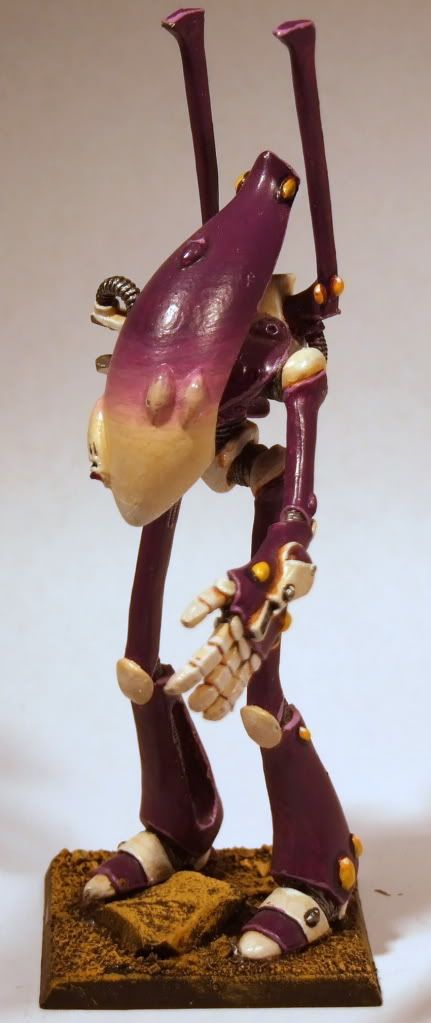 My WarWalker:
This is one of the old metal models, I'd like to get 2 more of these. I think when/if I do I'll strip this one back and paint them all at the same time. Magnets have also been recently added to his weapon mounts and he needs a bit of touch up.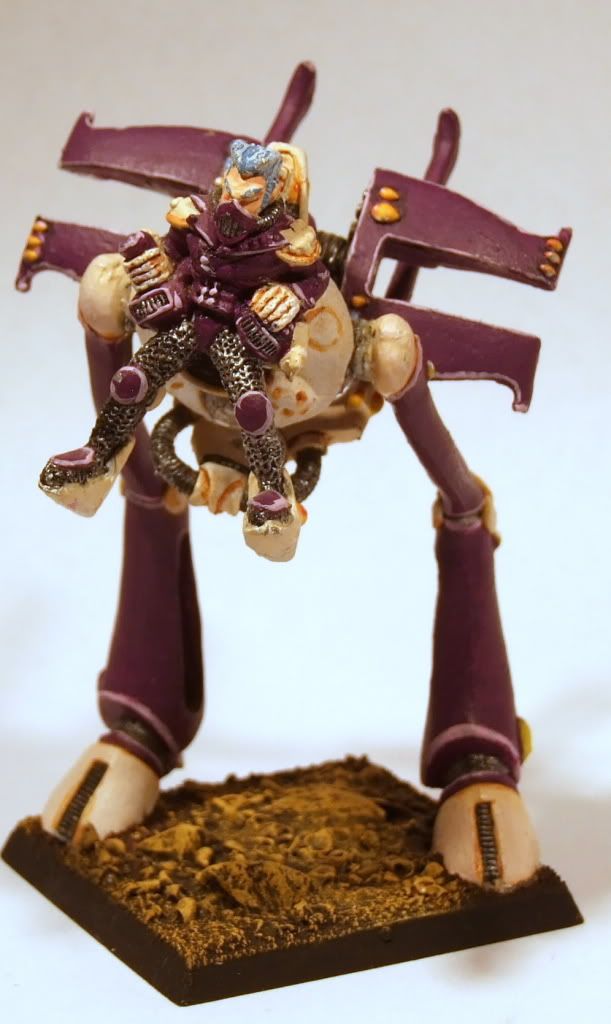 My Vyper:
This is the first model I ever painted with clear plastic involved. I was quite distraught when I sprayed the clear coat on and the window fogged over. I'll be looking into fixing that as well as some touch ups in the not to distant future. Another Recent weapon mount magnetization.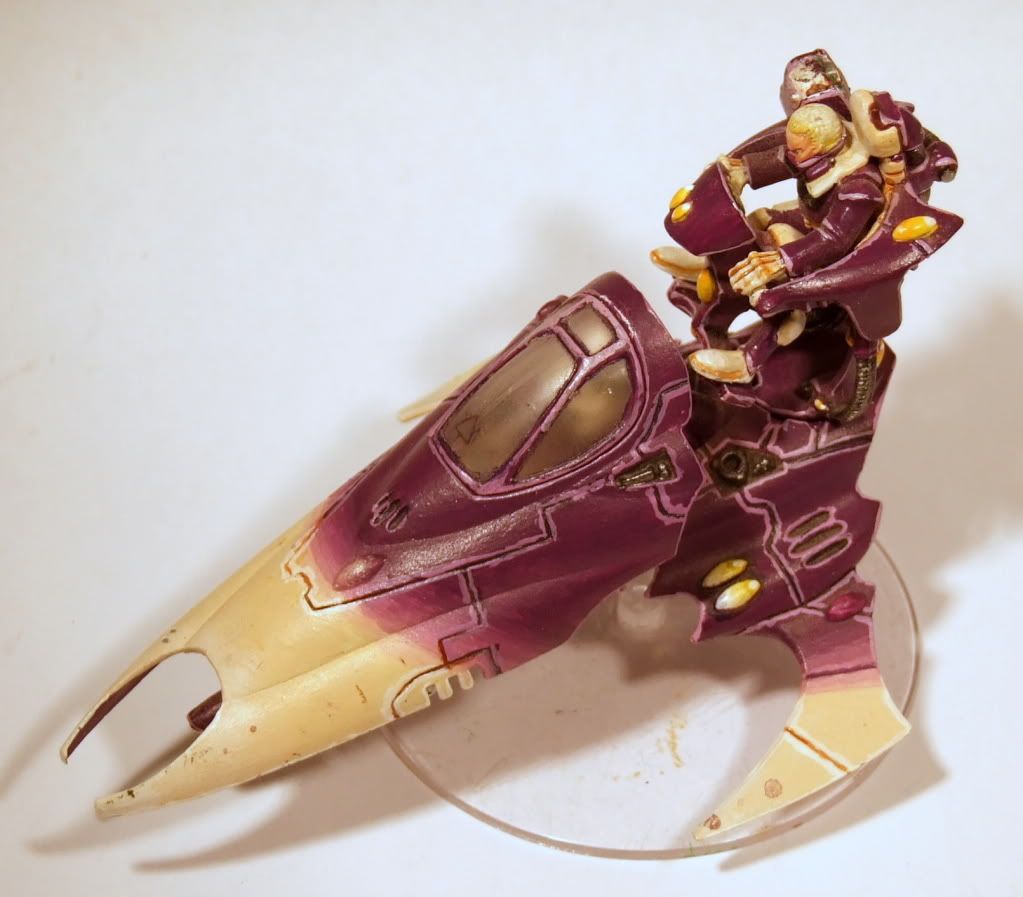 I think that's enough for today. I'll type a bit more and get some more pics posted tomorrow. I look forward to C&C.