Discussion Starter
·
#1
·
Okay peeps, I've got a question for you. I'm doing a piece for
Project Alchemy, a charity project run by the Oldhammer folks and the Collecting Citadel Miniatures wiki
. You can donate money or even moneys through their Just Giving page and the money all goes on to UNICEF. Good stuff, I believe. Between all people who donate a number of really, really cool prizes (master resin casts of miniatures, actual masters, original artwork, signed books, unreleased figures, even some Evil Suns cufflinks and much more), amongst them a piece I currently have in the works.
It's Banzai Jones from the 1987 Space Pirates range: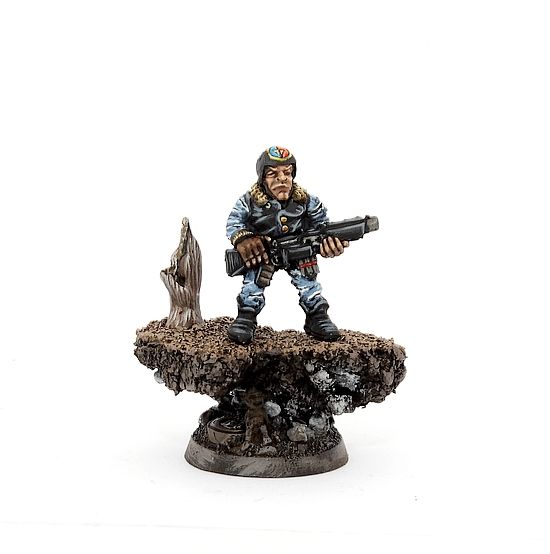 Built a little scenic base for him and so on. Now I need your help because I can't quite decide weather the surface of the base should be snow-y or covered in vegetation. What do you think would work better?
Thanks.