Discussion Starter
·
#1
·
A gathering place for all my present and forthcoming Imperial projects. I love IG and Space Marines can be badass at times. I currently run Cadian, Catachan and my own home grown chapter. I will post fluff when fluff is due if people want of if I can be bothered (the latter most likely as this is my thread and I'll do with it as I please).
So I have this oath not to buy many models until my collection is all painted. A hard task I know. I had these 10 marines knocking about in my foam for years now and decided to paint them. I removed the assault squad's arms and went for the vanguard veteran force org slot instead.
I ebay-ed some deathwach & terminator honours shoulder pads so that I could better display pimpage on the field. Painting will help this. Pics.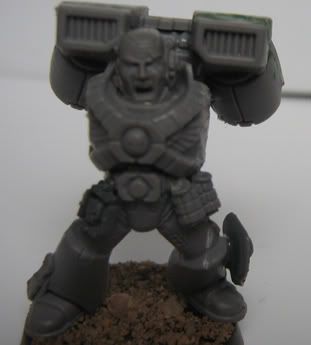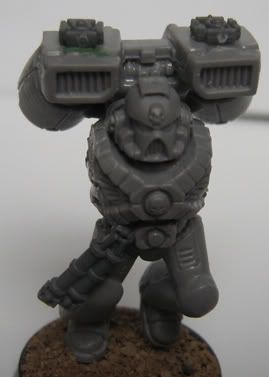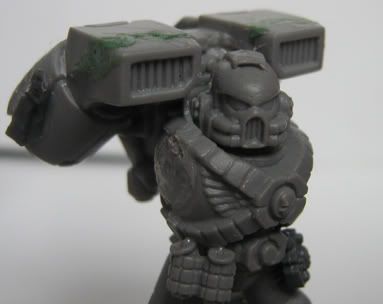 Arms will be magnatised for super awesome awesomeness.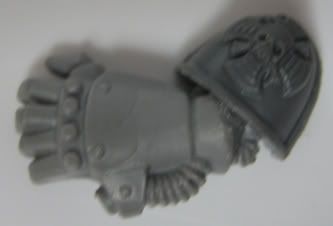 I really like the idea of only being able to enter the 1st co by serving time in the deathwatch (even before the RPG - that chapter approved article was too cool) and so a high proportion of veterans will have deathwatch pads or other such lofty heraldry.
A regular tac squad. I know, a 5 man squad can't have a meltagun. I'll have to get more marines to fill in the gaps but for now at least I have something to paint.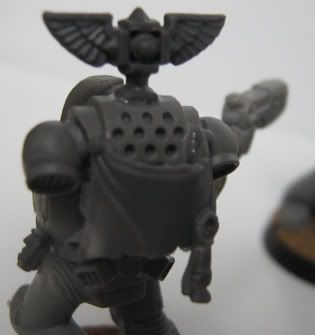 The metal arm is from the oop devastator kit and was a bitch to cut and file if I remember correctly. For those interested in paint scheme and some fluff you can check
here
.
This is an ongoing project and will contain lost of Imperial goodness ofer the years. Expect gaps between mini projects as I have other armies in need of love and attention!
Anyway, thanks and until next time.