Hello guys, I have decided to make a new plog as my other one is too old to edit now.
I collect Blood Angels, Imperial Guard and I have an Empire army too (although i barely ever play with them).
However I need something to give me a kick up my arse when it comes to painting them so I'm going to use this, I'm also going to strip some of my older guys except my special characters as i'm kinda fond of them.
So to start with i have my termies, I love these guys and they also kinda show how mental I have gone with the magnets recently. Please don't worry about the shoulders I will be sorting this out at some point, same goes for the bases.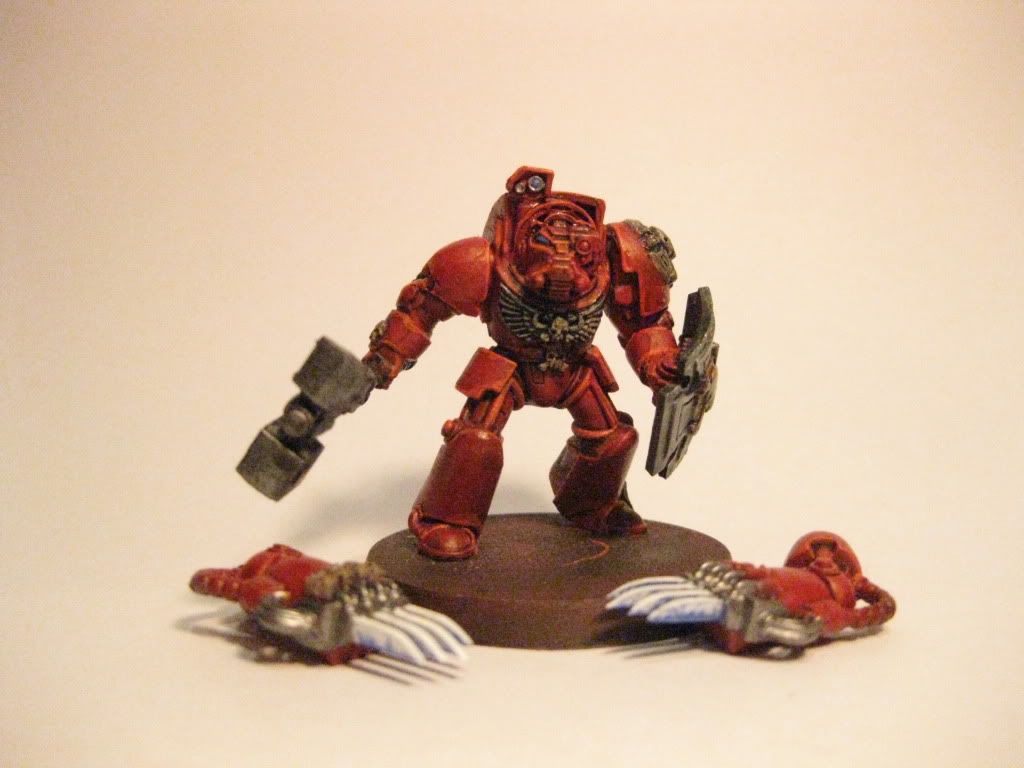 I am eager to here what you guys think, if you like them or not
I'm pretty happy with them if I'm honest