Discussion Starter
·
#1
·
Ok here goes, i have a 1500pt army to paint in a month plus get plenty of games in with the army to play test it for a tourny !!!!
Madness
So with a mega force plus extras paid for i now have to build and paint the force, so i'll keep abit of a journal for it and show people the progress of the army. The main focus is to paint an army that looks great and if i win a game or two then its a bonus :biggrin:
I completed the HQ for the army a few weeks back and most of you have seen him in the painting forum but for those who haven't here he is....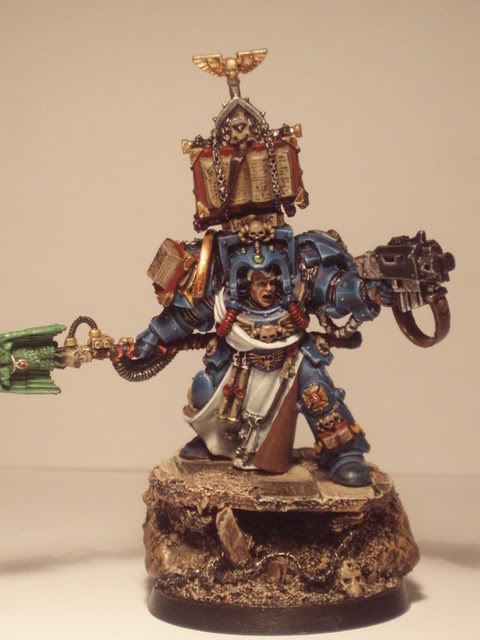 When i paint armies i try to do a HQ or something as good and eye catching as it motivates me more, so now he is done i'll paint a squad of men then move on to another fun piece (tank or something)
So pics of the tactical squad to follow soon.
Warpath