Discussion Starter
·
#1
·
Just thought I'd share a little nostalgia with you guys.
One of the lads in my gaming group who missed Epic the first time round went mad on ebay lately and assembled a couple of armies. After much badgering on his part some of the rest of us rooted around our various attics and garages and came up with the makings of a nice IG armoured division.
Roll on a clash between the Dark Angels and renegade IG armoured division. I had forgotten just how fun this game was. We actually used a fan written rules set the name of which escapes me at the moment. It was a lot more stream lined than I remembered the original rules being.
Mustered on the start line.
A flanking move by a platoon of devastators withers in the face of combined artillery, AA and infantry fire.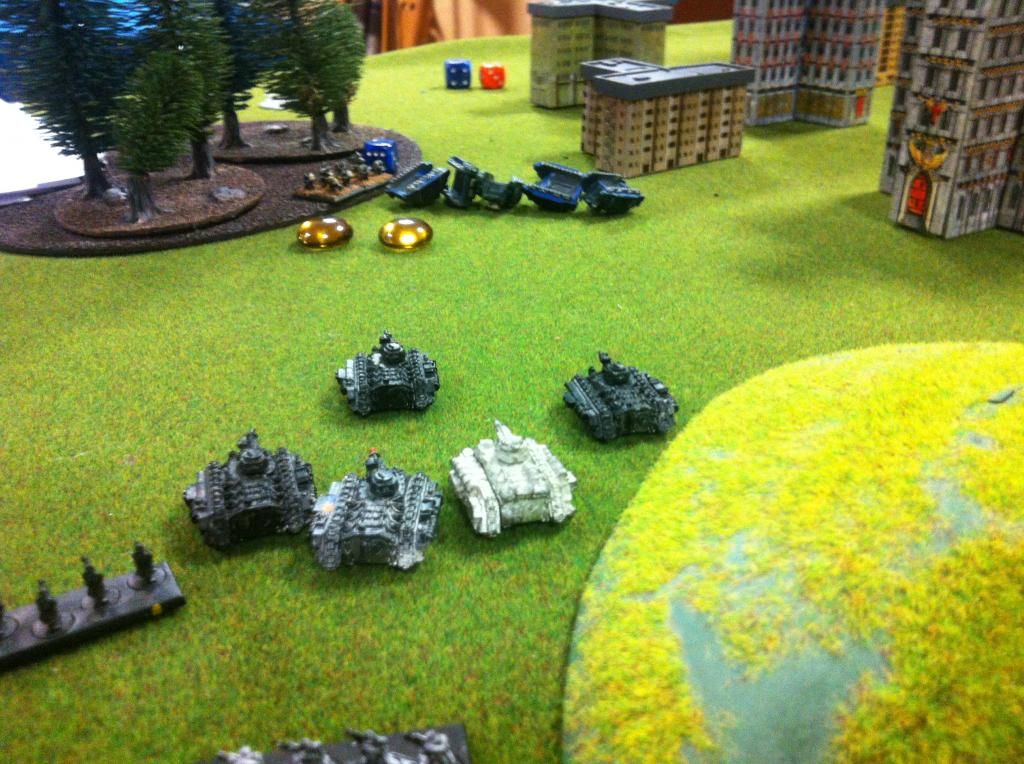 DA tacticals advance menacingly through the hive in search of prey.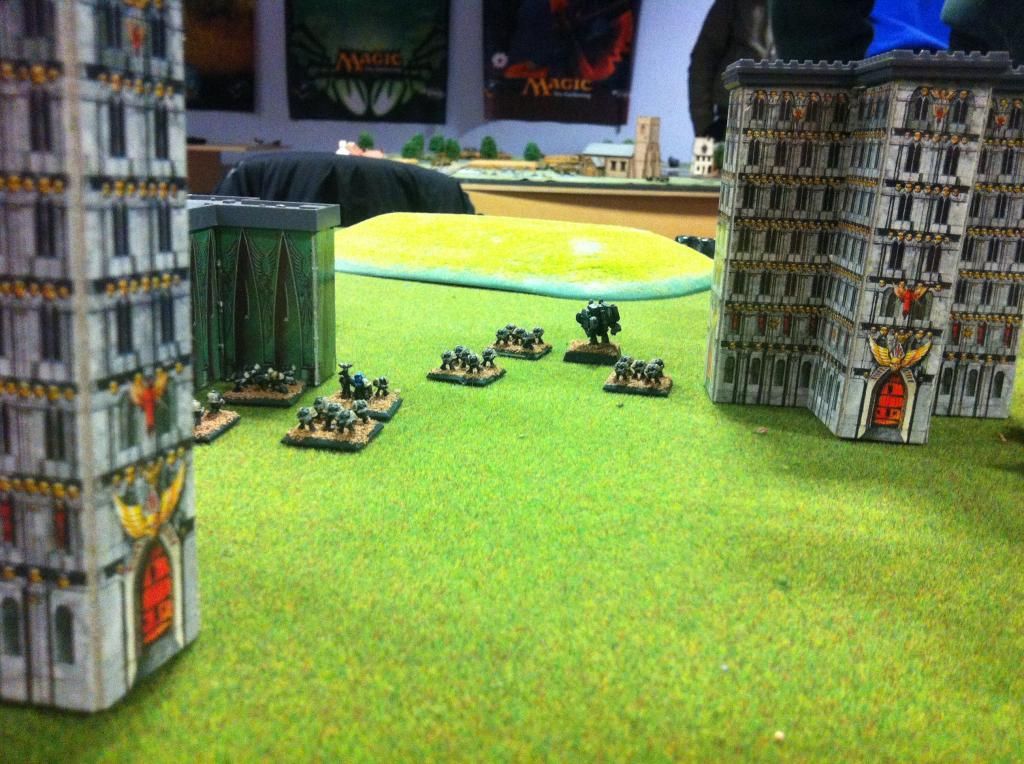 Yes, those are destroyed Death Wing land raiders. The termies are already dead. They bit off more than they could chew on the form of 20 Leman Russes.
Having seen their 1st Coy comrades come a cropper in the face of the massed guns, the second termie detachment move more cautiously. Yes, that is a baneblade in the corner, so they are wise to be careful.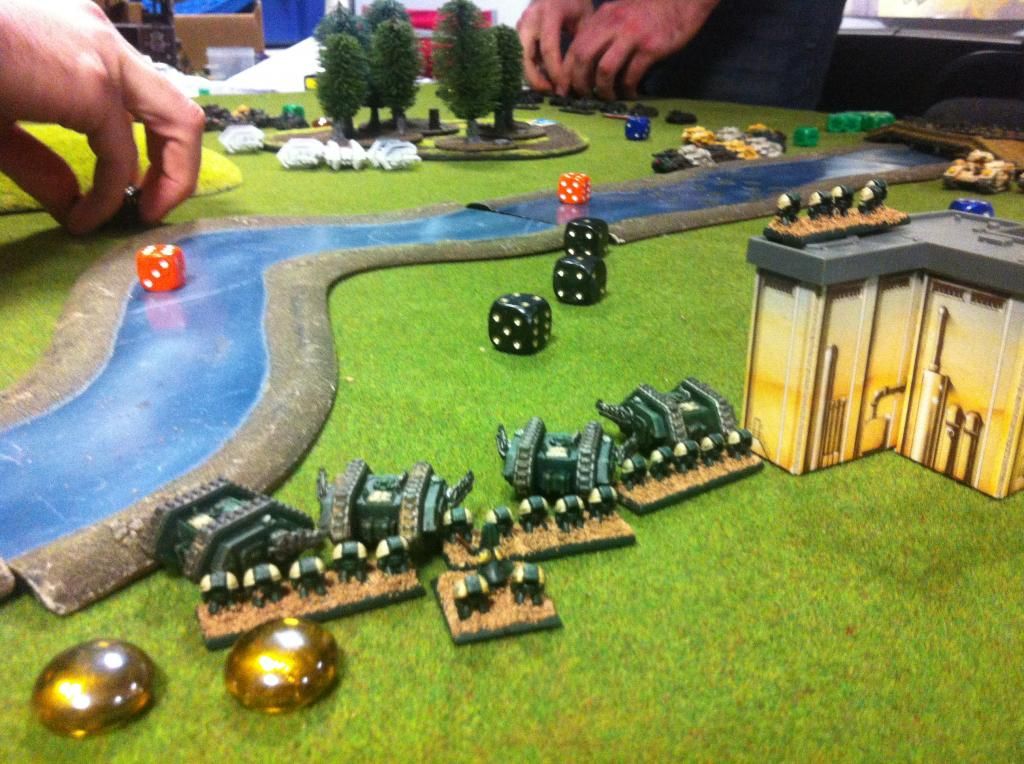 The DAs just kept walking into the meat grinder...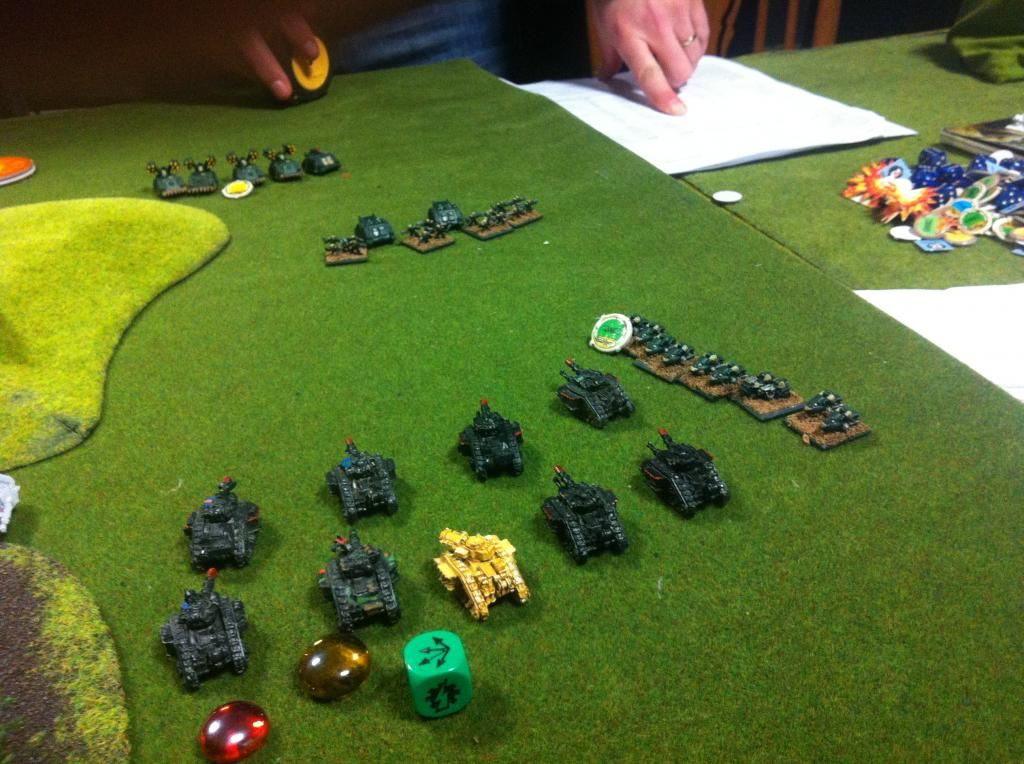 The linchpin of the IG armour, three baneblades hold the centre of the table, holding off a platoon of predators, the termies and LRs, and a squadron of land speeders.
The DAs didn't get much further than this. Both flanking forces were crushed, and the center beat uselessly on the iron fist of the IG.
All in all a great game. The only thing missing was some titans, but I am led to believe the gods of war will walk in the next battle. Really looking forward to it.