While working on my Sisters of battle I'm also trying out some imperial guard to work with them. I reckon my sisters are going to need some heavy support, and these are the guys who are answering the call.
I'm not a big fan of the cadians or catachans. Both are too chunky in my opinion. I thought I'd make my own guard for a unique feel and something that would go better with my sisters. I'm trying a combination of brettonian men at arms with cadian weapons and gear. So far I have assembled an infantry squad and a command squad. See below.
This is the infantry squad.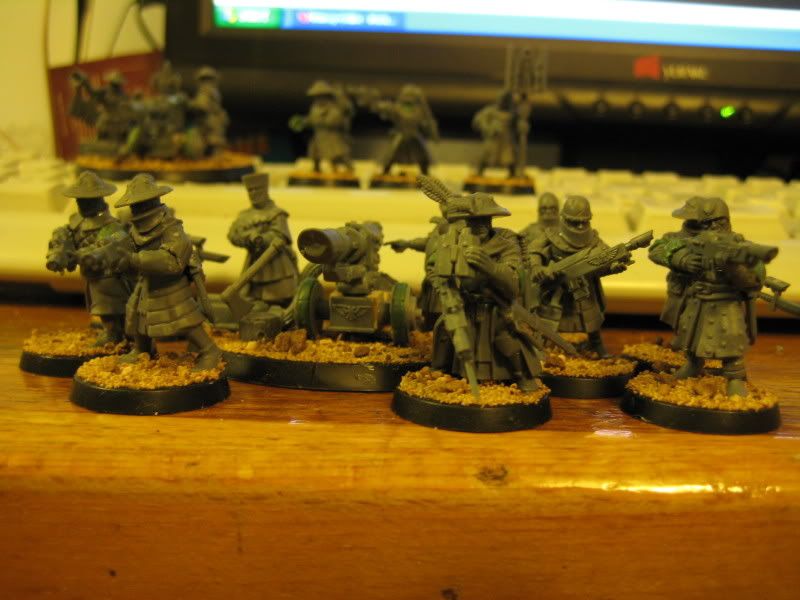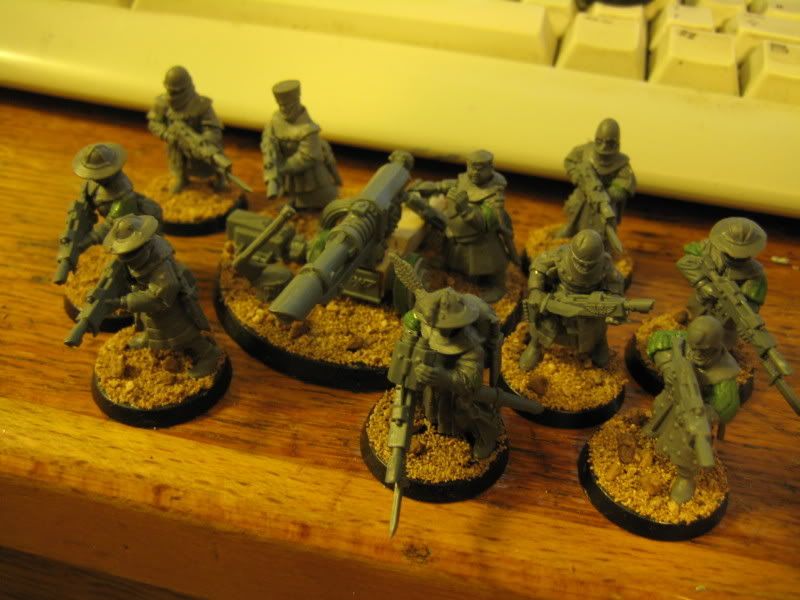 Some close ups on individual guys.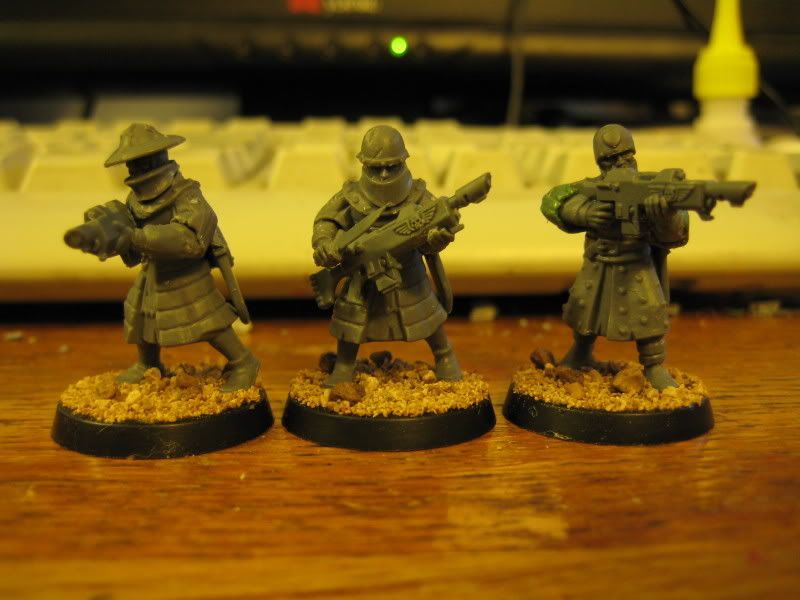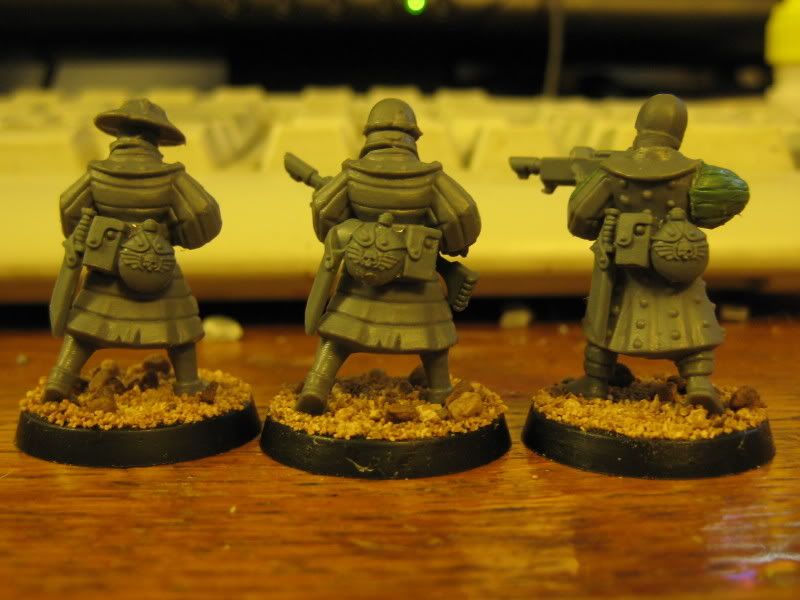 And this is the command squad. I'm quite pleased with how the officer has turned out.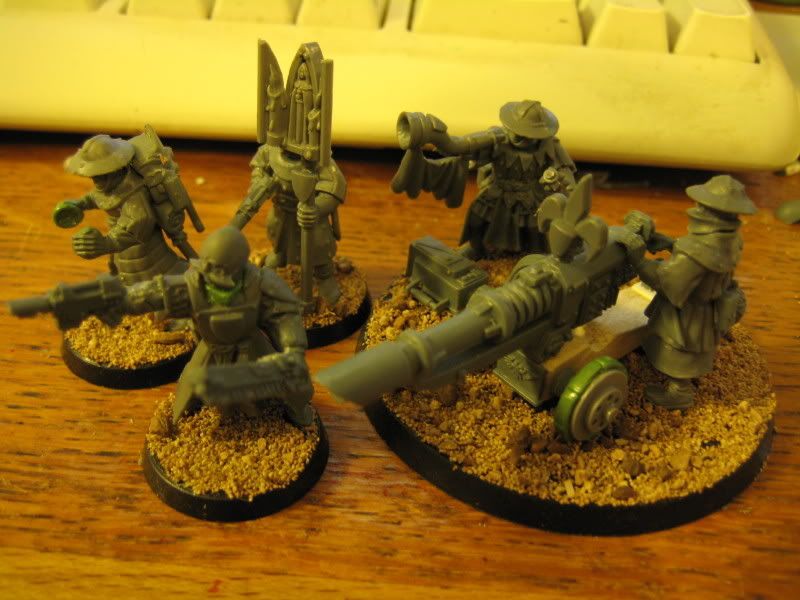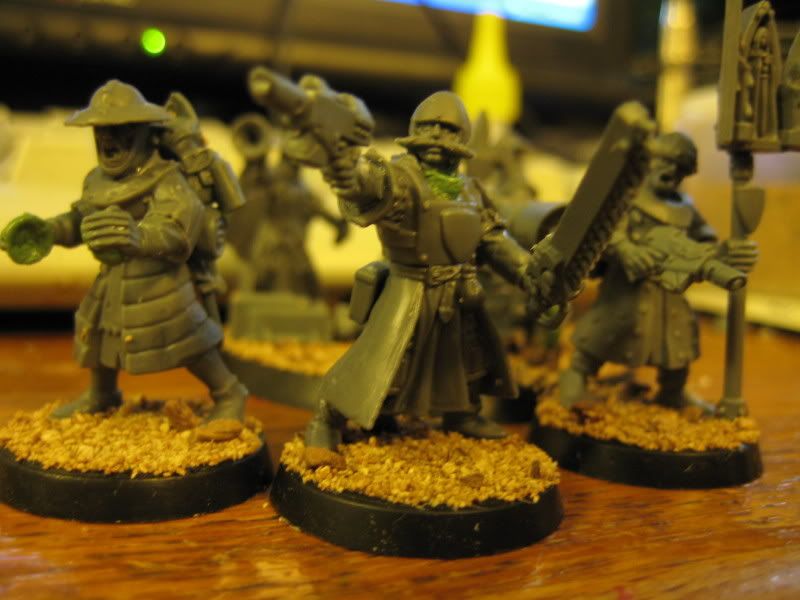 These guys are ready for priming now so I'll be painting them soon I hope and posting some pics when they are done. Hope you like them, and C+C is welcome.