A long time ago I started getting a decent size Ork Epic army together because a long term friend wanted to play using the old 2nd edition rules.
The the bloke had ridiculous amounts of Imperial and a good chunk of Orks he had collected since the original rules set. Any man with over 30 Warlord Titans and the Emperor alone only knows how much other stuff was gonna be fun to play.
Digging around in my boxes I found a copy of 3rd edition that another friend and I had gone halves on a while before and he had given me in disgust when we both realized that 3rd was a every time draw result if your opponent was any one with any intelligence and got going with changing the orks from that to retro-fit to work in 2nd.
A Ebay spending spree and a few mini swaps later I could play. Nothing much was painted but then neither was the majority of my mates stuff so no worries.
Then I moved town, boxed the lot and left it in someones loft for 3 years.
Then it moved to my loft for a while.
With the 2013 Army Painting Challenge starting in 2 months, I started thinking about what to do for it, first thought was 40K Orks but that idea went out the window due to the fact that every mini for that army needs converting or building from scratch.
Then came a flash of inspiration, Epic Orks for the Army Painting Challenge.
First job was to take the few Painted bits and work out what to do to make them current rules legal.
That done I decided to ignore the Blood Axes as all the Looted Rhinos and Landraiders don't exist in the current rules, it has far too many Nobz Stands a now Pointless Warboss stand and not enough Grotz Stands, add to that the fact I don't remember what the green paint was I used, bugger.
Looted Blood Axe Rhinos
Looted Landraiders.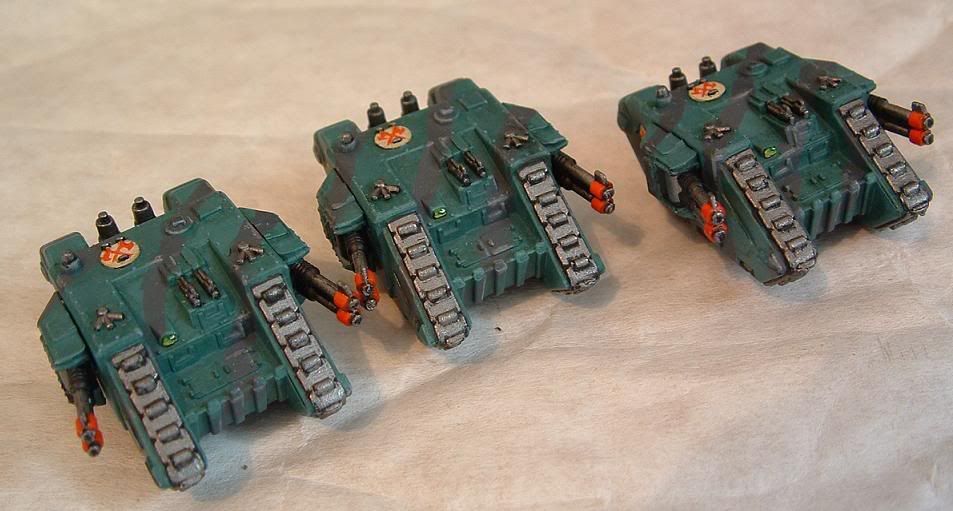 Blood Axe Boyz and Nobz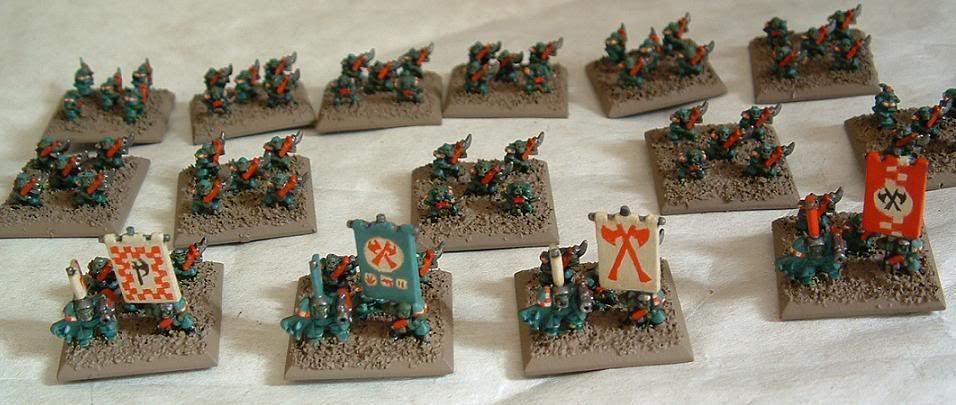 Blood Axe Warboss and Nobs Stands.
Big Gunz.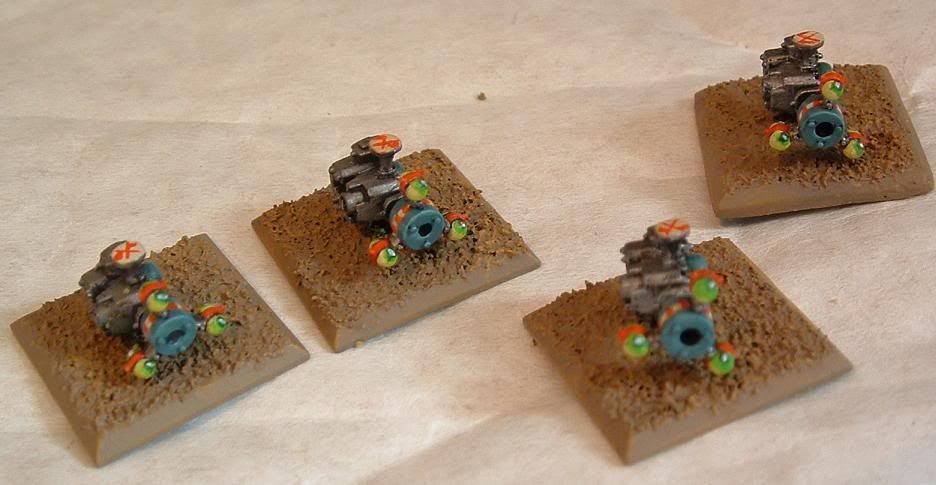 Gun Fortress.
Gunwagonz.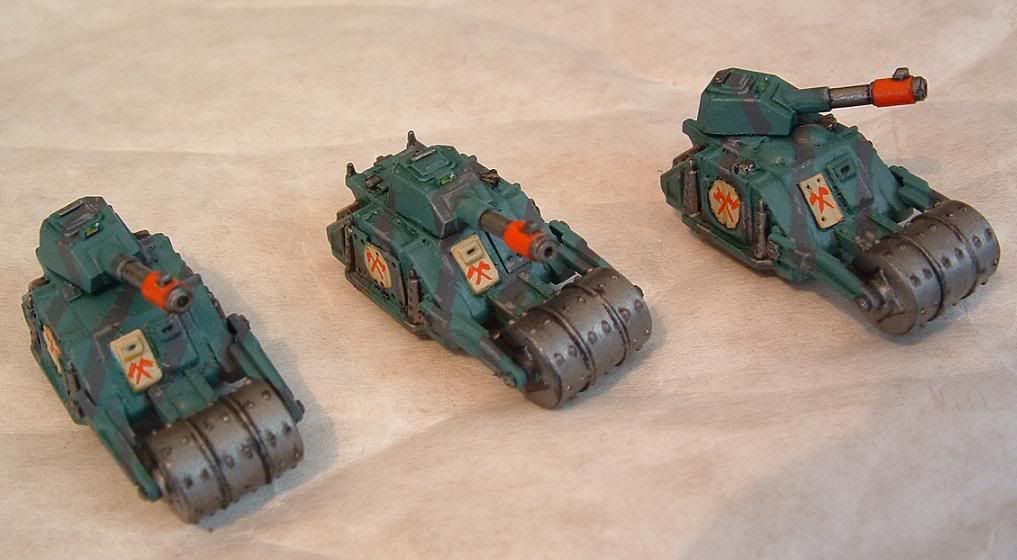 I'll work out what to do with that lot at a later date.
So those abandoned what else do I have painted to add too?
Pitifully 3 Gunwagonz (Classic Gutrippa)and 3 Battlewagonz (2 of the newer ones and one built from Scratch) in Goff colours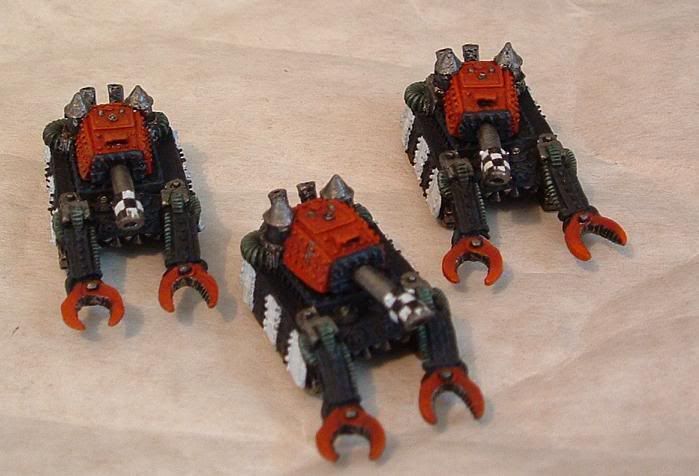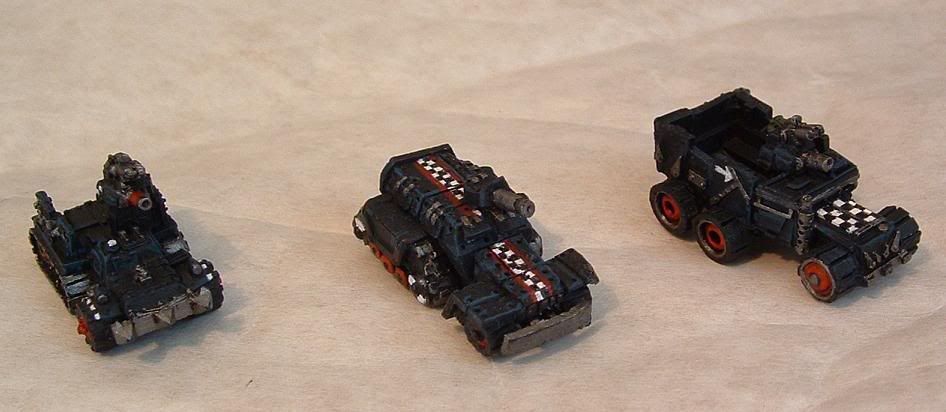 With Battlewagons in the mix I will do this lot as a Warband with Battlewagonz, Gunwagonz and Gunfortresses.
Warband 1 Goff Mekinized (Big)
Core
4x Nob
12x Boyz
4x Grots.
Additionals
11x Guwagon.
8x Battlewagon.
2x Gunfortress.
1285pts
First up will be the stands of gitz as I know they will be the part of the project that will break me.