Discussion Starter
·
#1
·
I managed to finish the Wraithknight, (well, still waiting on a few extra bits to show up so I can pose up the second set of arms in a cool position for the sword and shimmer shield.) This pose is mainly meant for the shooty version. Nice thing about this model is that I didn't actually need a single magnet, everything pushed into place.
Overall I'm very happy with how this model turned out, love how my blues show up on this large scale as well as the turquoise fading. I kept it simple with just one sprit stone on the body and a few on the sword and shield (fluff reasons). The helmet got the space theme there is a little OSL on the guns, and the sword has a power shimmer effect going on.
I think the base works well with the pose and now I get a 4+ cover save anywhere on the table as well, cause man does this thing need it!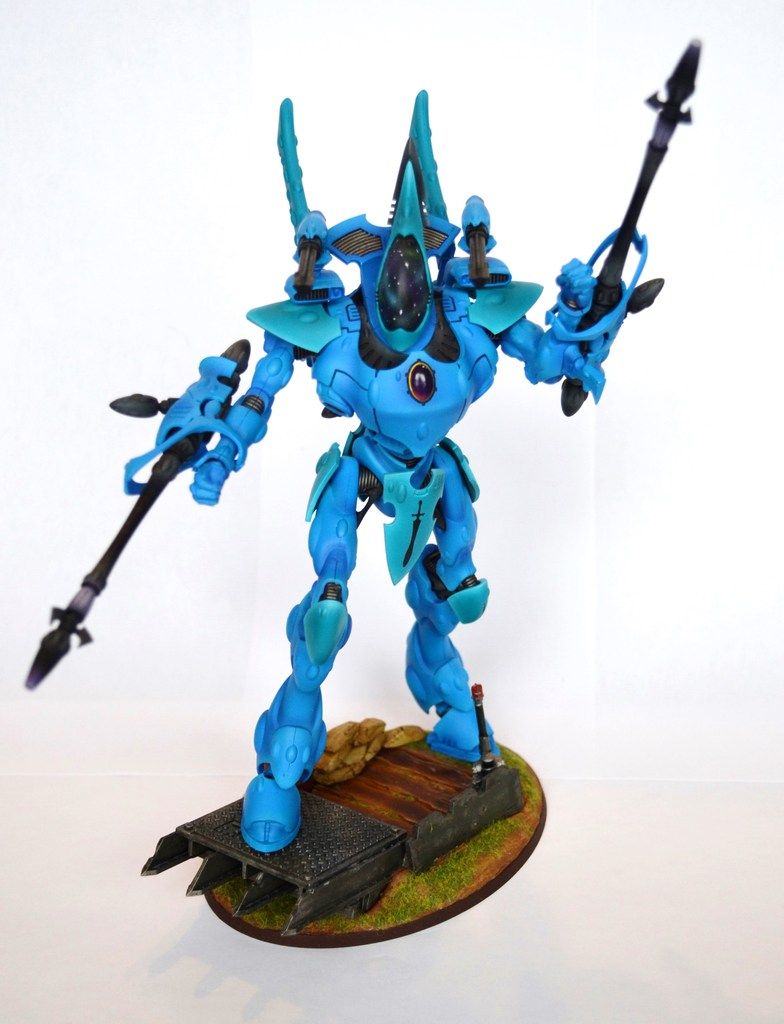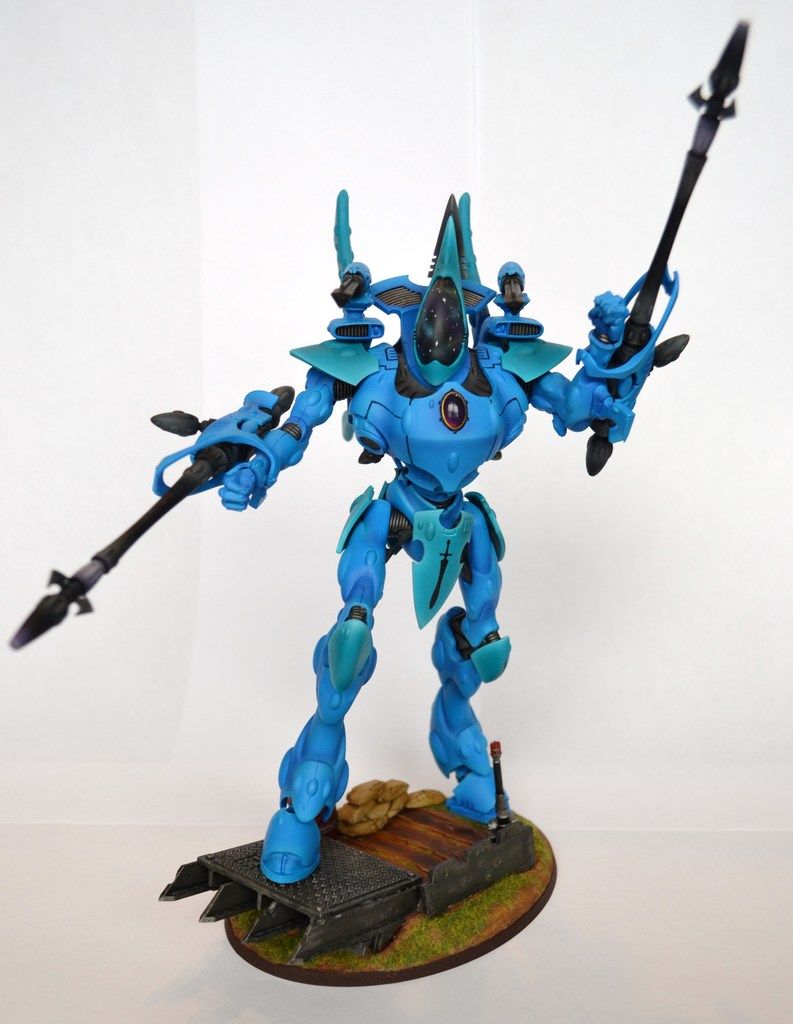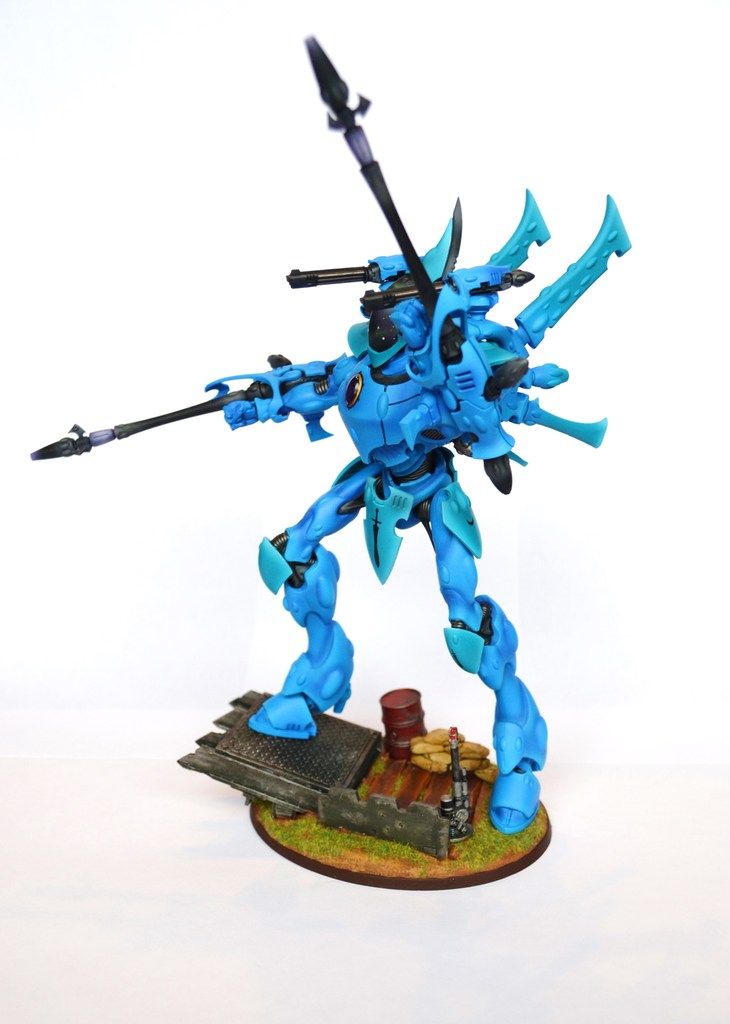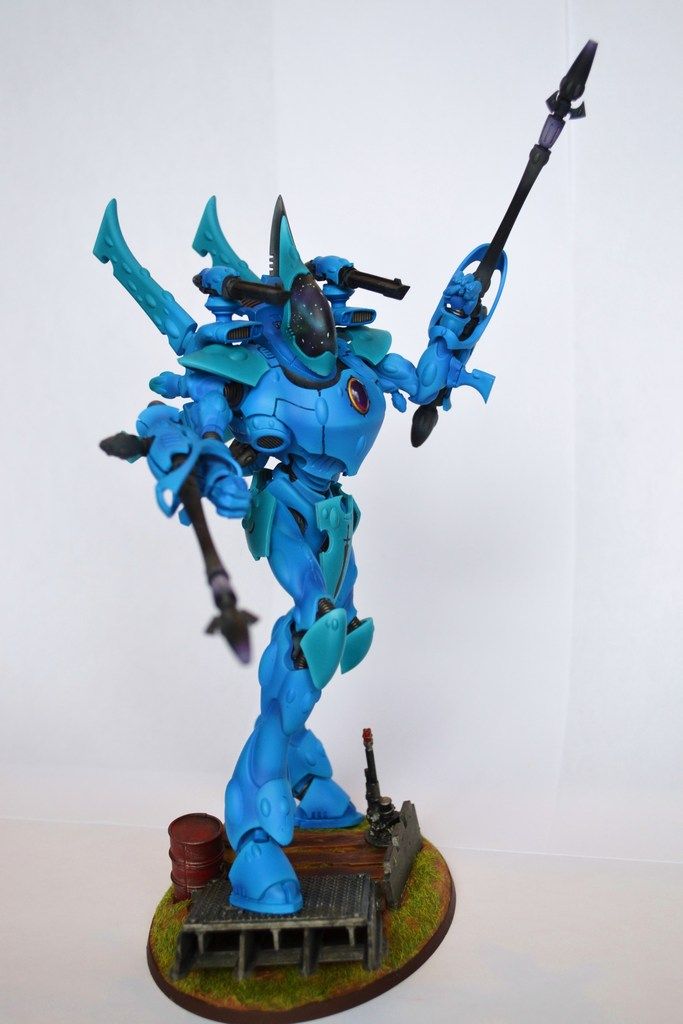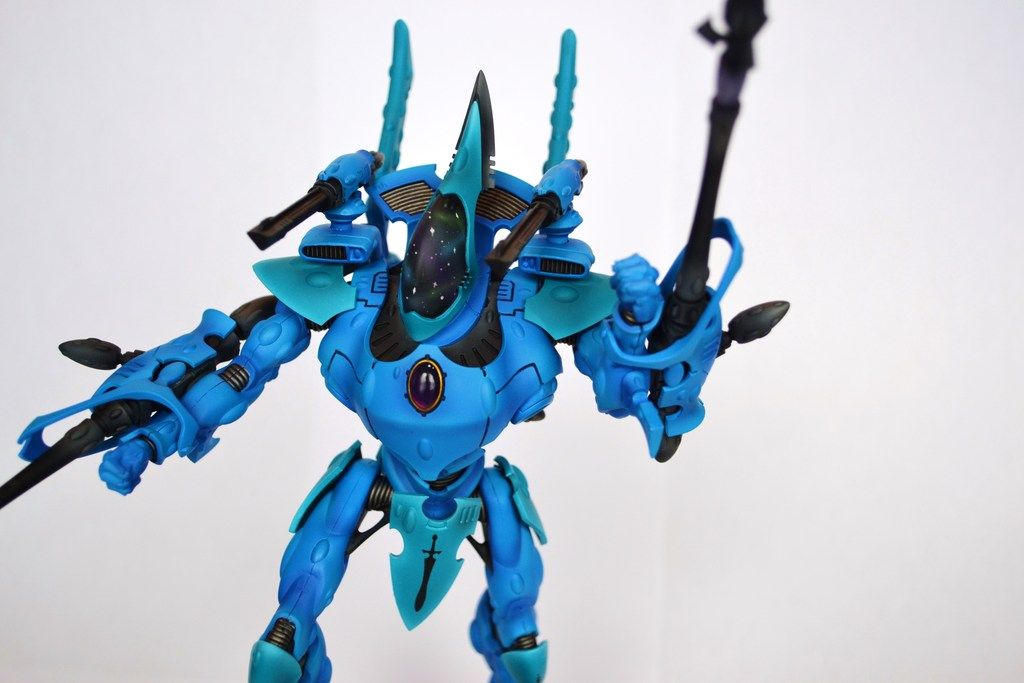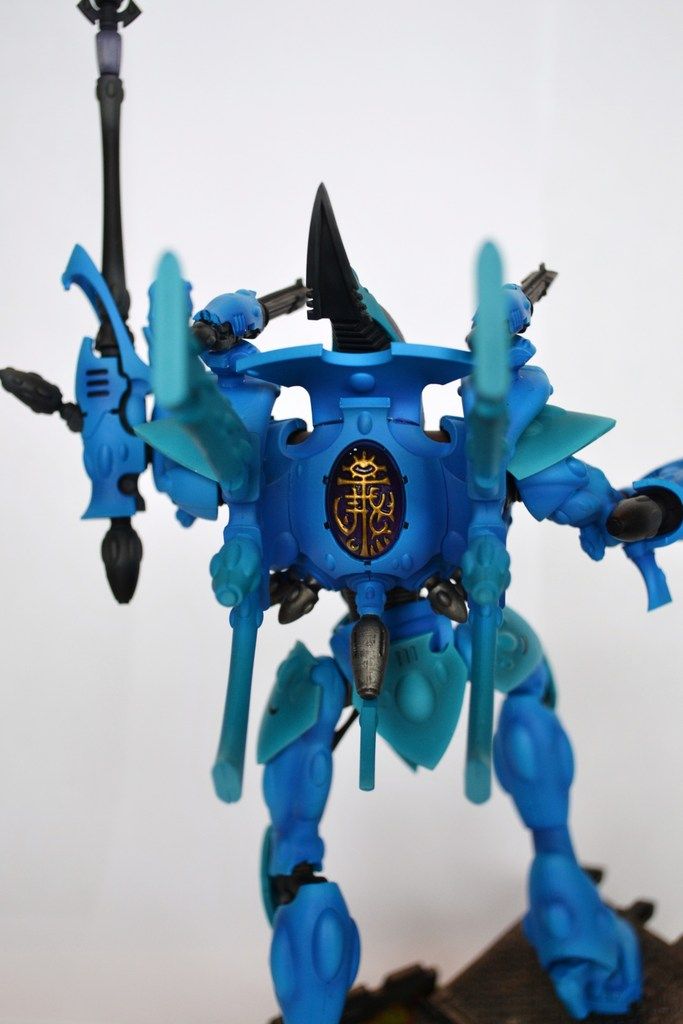 http://i1097.photobucket.com/albums/g346/troybuckle/Wraithknight/DSC_0944_zpsznsthg4j.jpg[/IM [URL=http://s1097.photobucket.com/user/troybuckle/media/Wraithknight/DSC_0945_zps4uuhl1cw.jpg
[URL=http://s1097.photobucket.com/user/troybuckle/media/Wraithknight/DSC_0945_zps4uuhl1cw.jpg.html][IMG]http://i1097.photobucket.com/albums/g346/troybuckle/Wraithknight/DSC_0945_zps4uuhl1cw.jpg