Hello everyone here at Heresy, I've recently started Nurgle devoted Chaos warband as a conversion/painting project that in the end I intend to game with as well, so far its proving to be good fun and I hope you will enjoy what I have to show! :biggrin:
Well first up is my Terminator Lord, I originally intented to buy a Terminator squad first, but the recent GW price rise left me just that little bit short, so I bought this guy instead: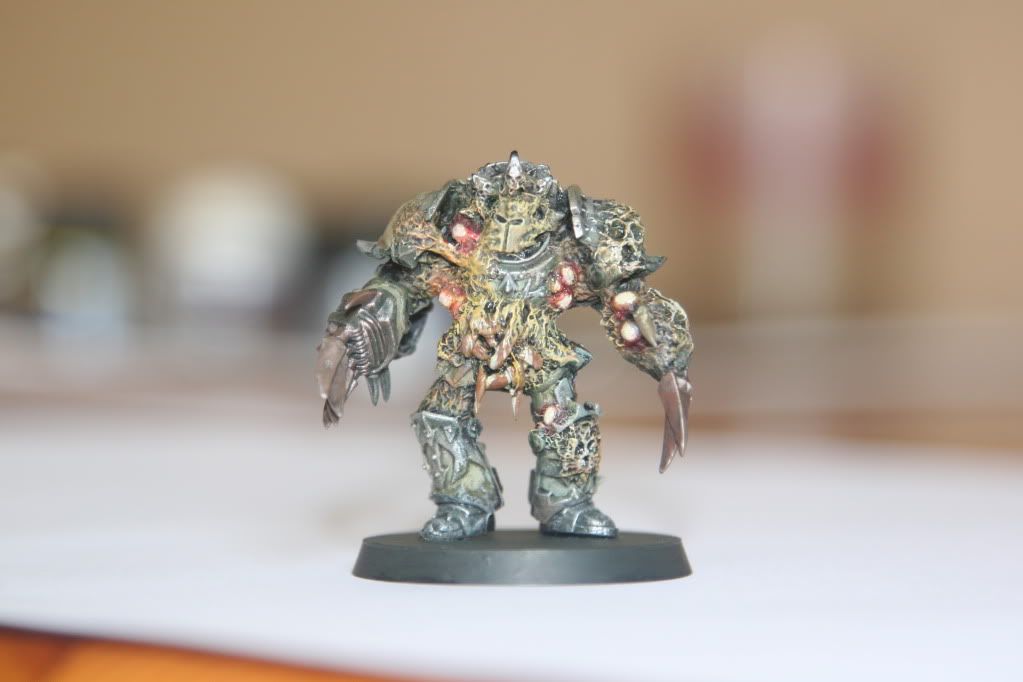 He has alot of GS work on him, this was my first actual attempt at a full-ish conversion and I am rather pleased with how I assembled the guy.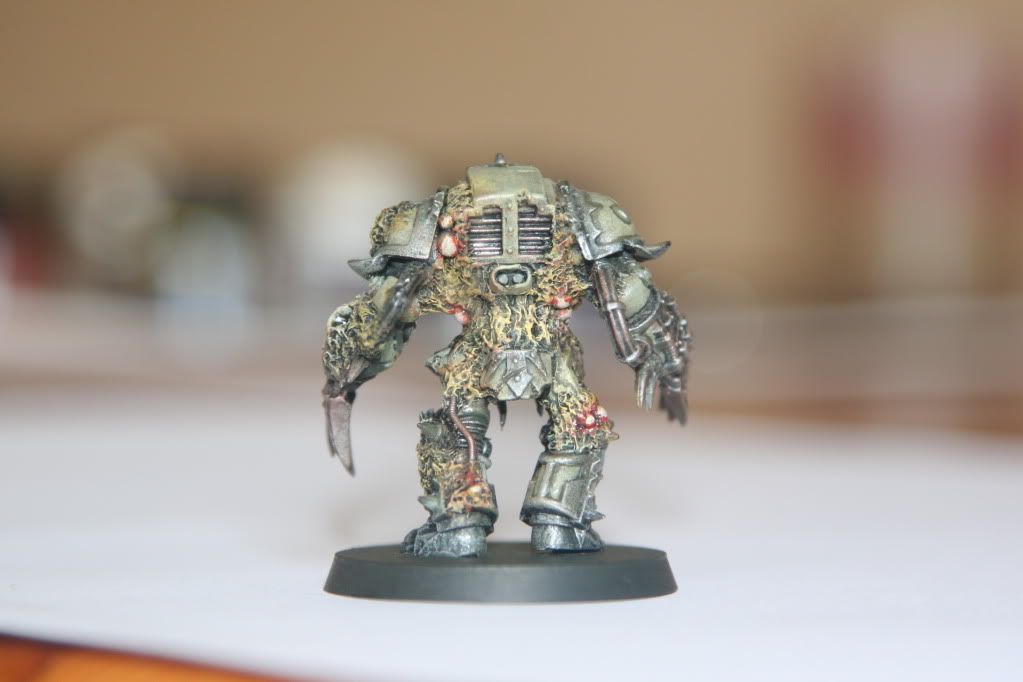 Painting wise I went with a contrasting colour scheme: relatively bright armour and an overall dark mould/Nurgliness/cheese/infection thing haha.
After this I went out and got myself a box of Chaos Marines I would cut, stick and bash into some lovely Plague Marines, At the moment they are still in progress but I have finished the champion so I'll let you have a peep at him: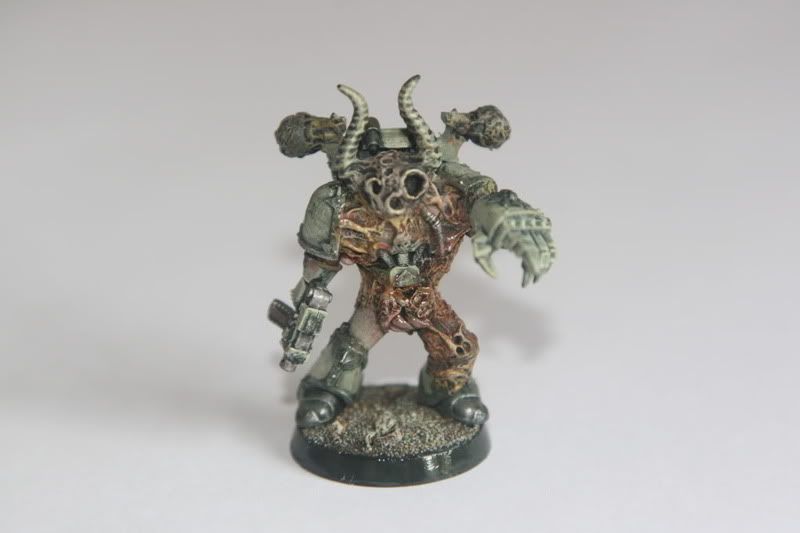 And the back...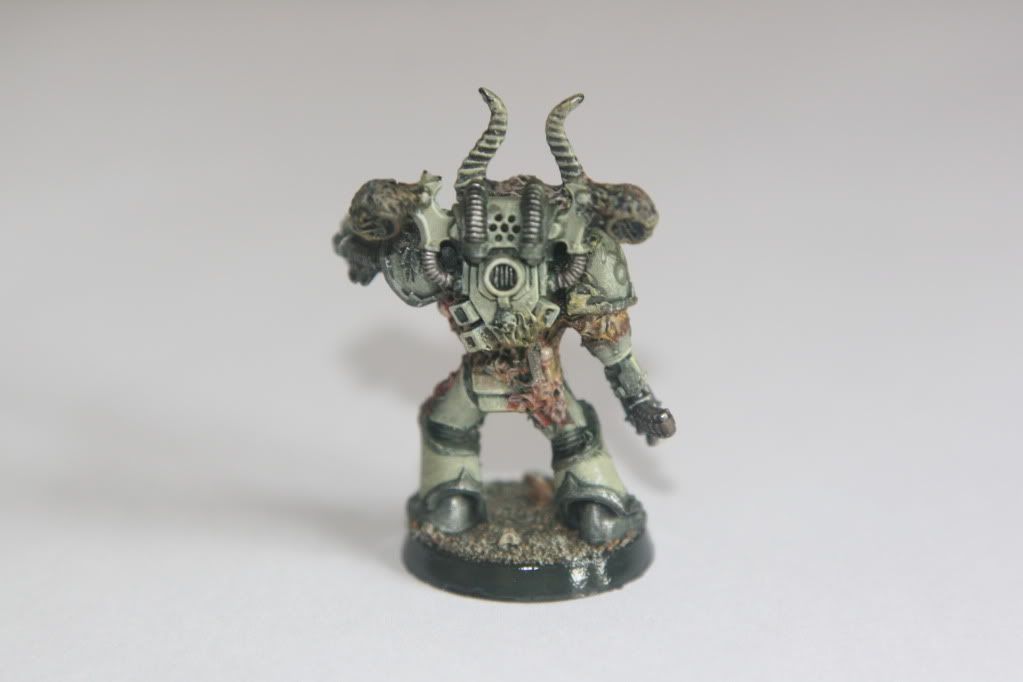 Anyway I hope you enjoyed, all your thoughts are welcome and I'll update this thread whenever I have some new stuff ready! Cheers.